This is what starting over looks like. After weaving a couple inches, I had a bad feeling. Uh oh, there is a fatal mistake in the threading. Not just one or two wandering threads, but I mis-threaded all the way across the warp!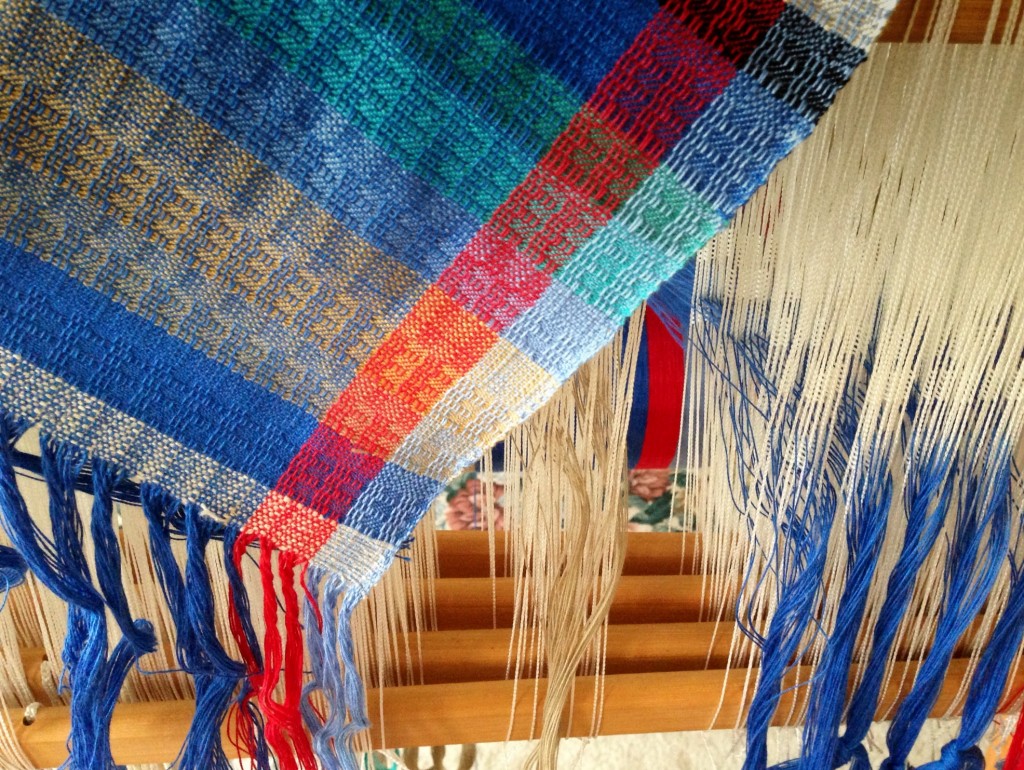 Cut off the sample. Pull 866 threads back out of the reed and out of the heddles. Re-thread 866 threads. Re-sley. Redo the tie-up. Tie-on again! Breathe. Even so, I am thankful I get to begin again. The mistakes are completely removed and I have a fresh start.
I had to search to find the root of this error. I examined the threads in the fabric; and I compared the woven sample to the draft. Not until I studied my planning sheet did I see that I had written out the draft incorrectly. I had mistakenly exchanged shaft 4 for shaft 2 in the threading draft. Aha! and Ugh! My instructions to myself were faulty!
We cannot fix everything in our lives. Often, we cannot even find the root of the problem. Fortunately, our grand weaver, who searches hearts and minds, is able to reveal the source of our error. And then, in his grace, cuts away what was not working and gives us a brand new start. No old strings attached.
May a fresh start come your way.
Grace to you,
Karen