What is the secret weapon for improving selvedges, preventing draw-in, and getting a more even beat, leading to better quality handwoven fabric? Use of a temple (also known as a stretcher), of course! The temple is a tool that simply holds the woven cloth on the loom at the proper width. I almost always use a temple when I weave because I like the consistency that it brings to my weaving. It may seem counterintuitive to stop frequently to re-set the temple, but I have found that moving the temple becomes part of the rhythm of weaving. The cloth develops inch by inch, and the temple is in sync with that.
How to set a temple:
1. Place the temple upside down on the warp next to the reed. Remove the pin. Expand the temple to the width of the warp, with the center of the teeth aligned with the outside warp thread on each side.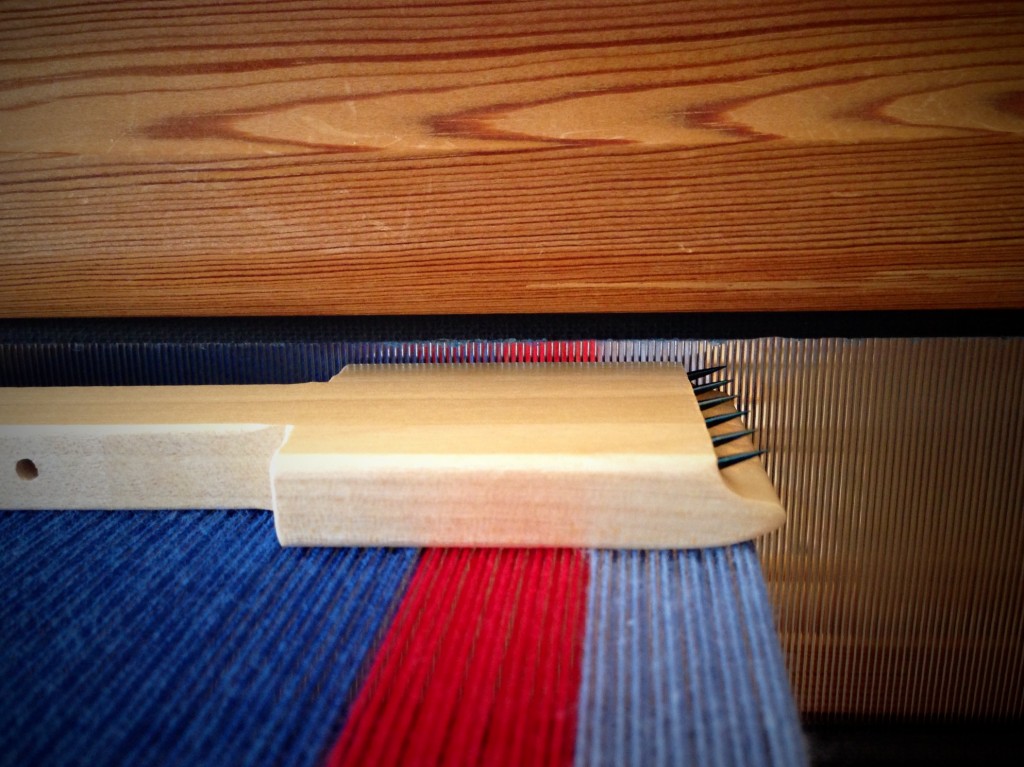 2. Put the pin in aligned holes to hold the width of the temple.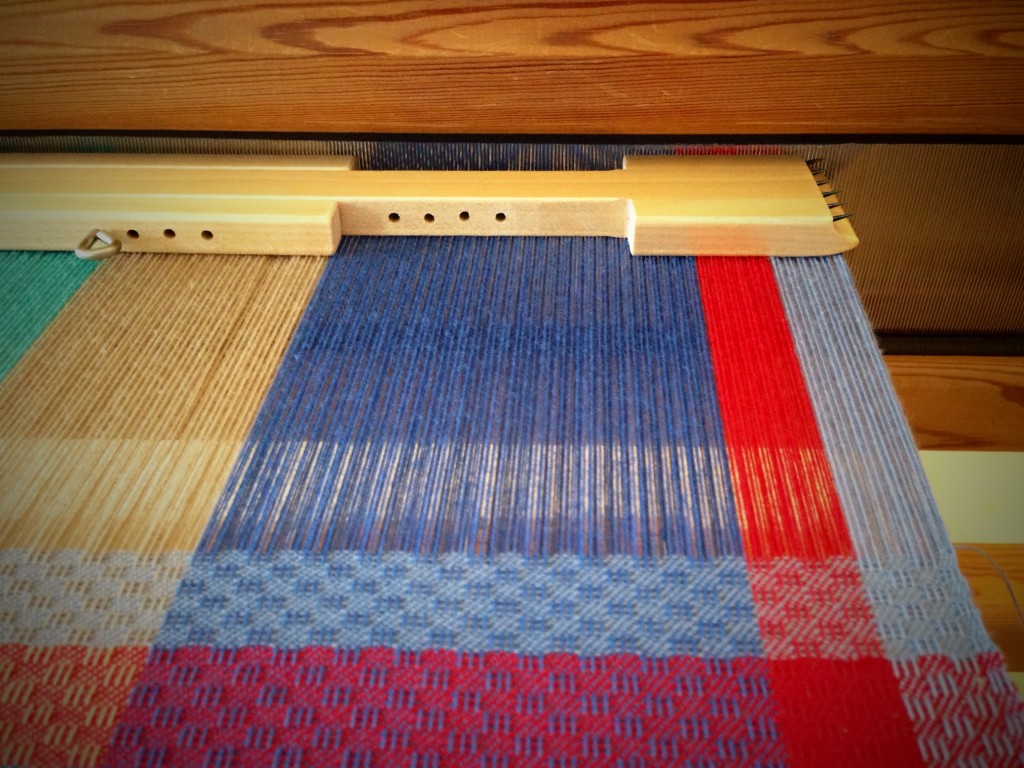 3. Turn the temple right side up, with the pin facing toward you, and the metal slider on the right half of the temple. Place the temple near the fell of the weaving; set the teeth on the left side of the temple into the warp threads near the selvedge.
4. Keeping the left teeth in the cloth, set the temple teeth on the right into the threads near the selvedge on the right side of the cloth.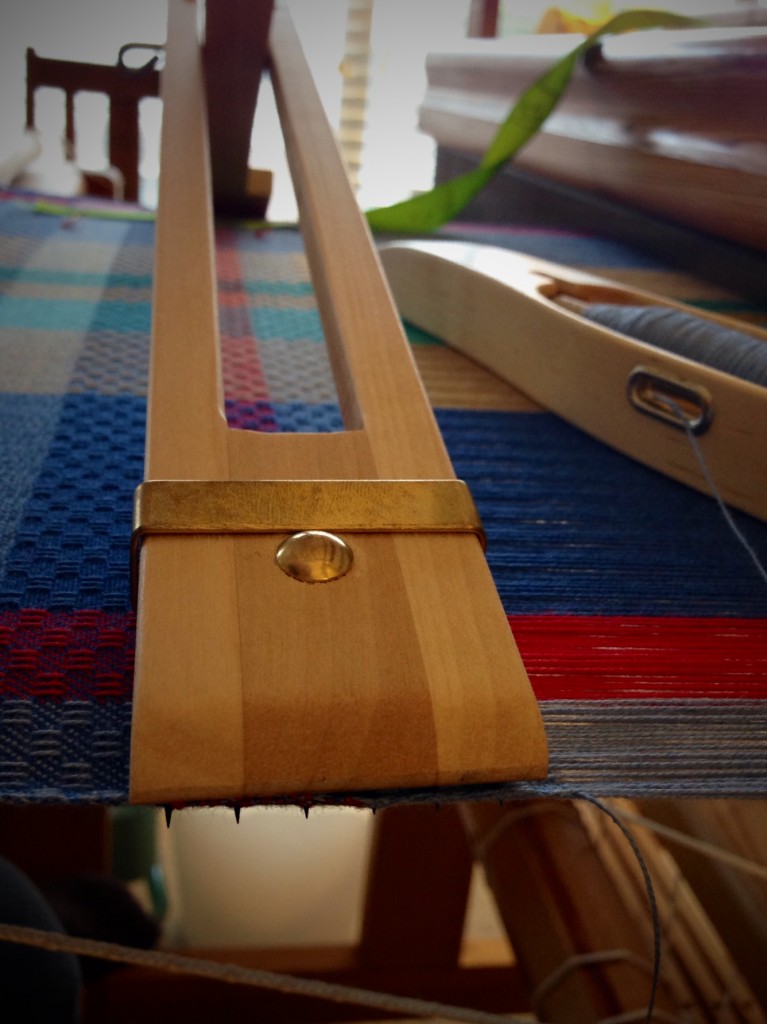 5. Press down the center of the temple. Move the metal slider toward the center to secure the temple, keeping it flat.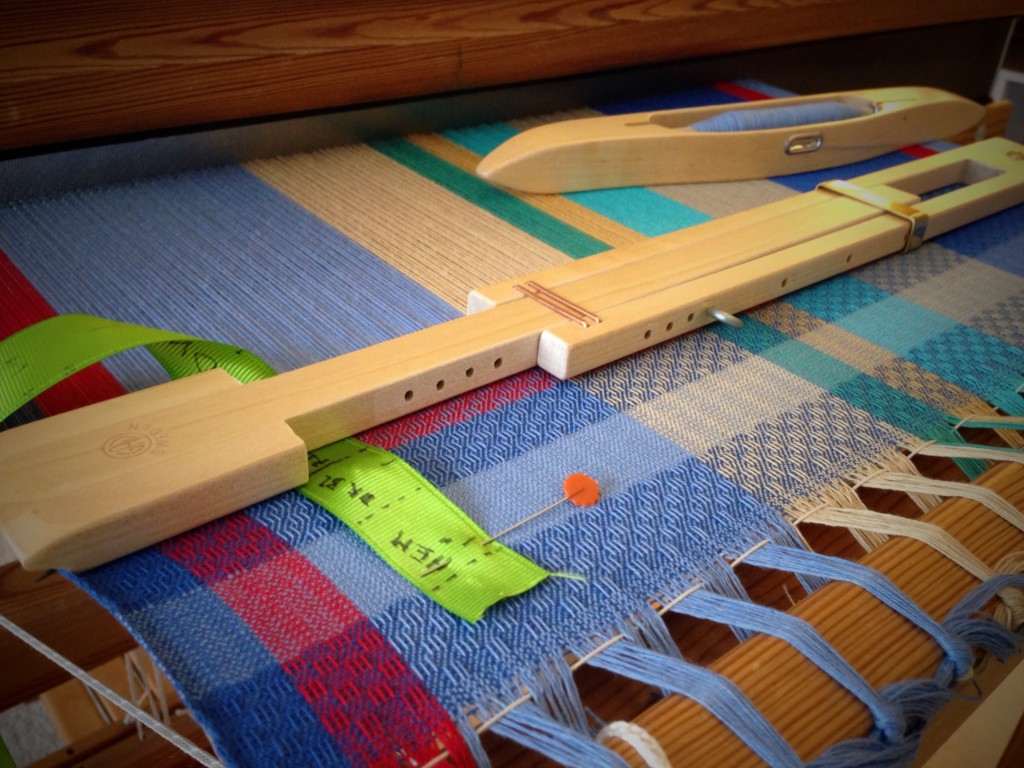 6. Weave. The reed should not touch the temple when you beat. After weaving an inch (or two, or three, depending on what is being woven), release temple by moving the metal slider. Remove temple. Repeat steps 3 through 6 until weaving is complete.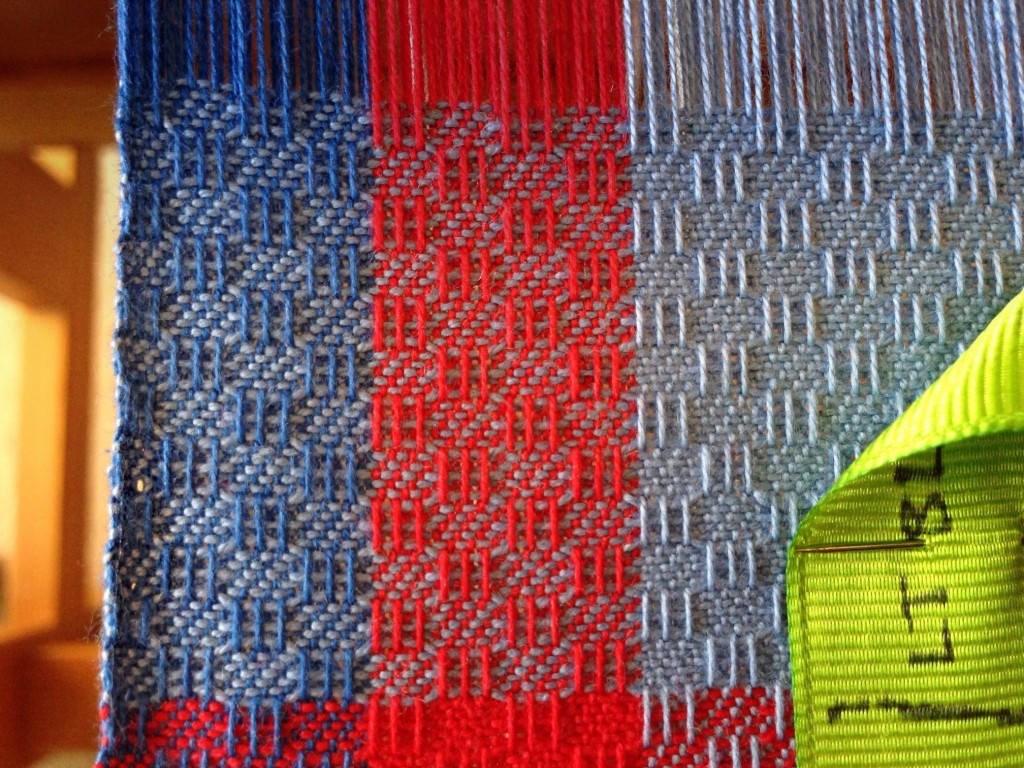 (Compare this three-shaft twill fabric to my first attempt HERE with threading errors.)
May you find the tools that enhance the quality of your work.
Happy Weaving,
Karen