Lay the groundwork; add a row of rya knots. Because of the coarser sett, and the thickness of this doubled linen weft, this rya weaving is progressing faster than the previous one. Tying all 36 knots across the warp is still the slowest part. But I can see progress. I like to see something happening, don't you?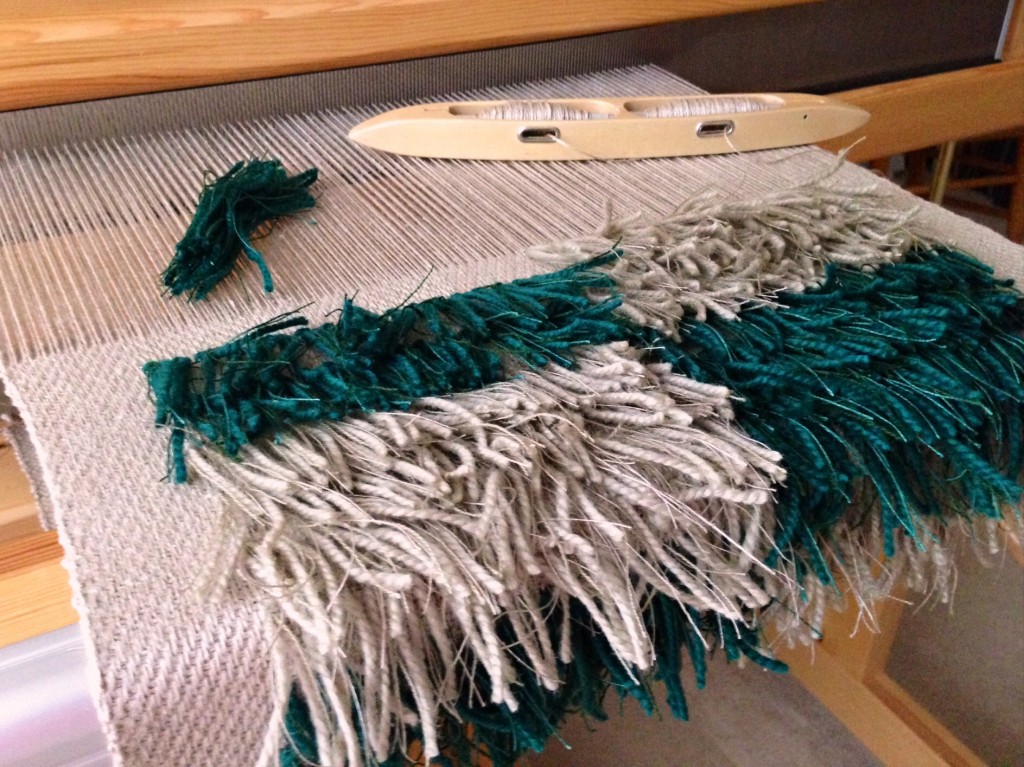 I weave about an inch / 2.5 cm of point twill linen background first. It provides a framework to hold the mixed wool and linen rya knots. This means throwing the shuttle at a good pace for a short distance, and then stopping to add another row of rya. Through this moving – stopping – moving – stopping, progress is made. A little green and beige garden is growing on the surface of the linen structure. It is during the slow part that the "growing" happens.
Are you troubled about anything today? Don't lose hope. If progress seems slow, you may be in a growing season. The Lord rebuilds ruined places and replants desolate fields. It feels slow now, but in time, you will look back and see a garden covering what once was ruins. Keep going, you're going to make it.
May your garden grow.
(I did finish the previous slow rya project and turned it into three fun pillows. You can find two of them in the Warped for Good Etsy Shop!)
Making progress,
Karen