Have you noticed how much counting there is with weaving? I am constantly counting something! This time it's rya strands. Wrap three threads around a four-inch cardboard template, counting eighteen times around; cut the ends; repeat. Separate into nine groups of three strands each. One, two, three, four, five, six, seven, eight, nine groups. Tie rya knots–one knot, two knots, three, four, five, six, seven, eight, nine knots; repeat.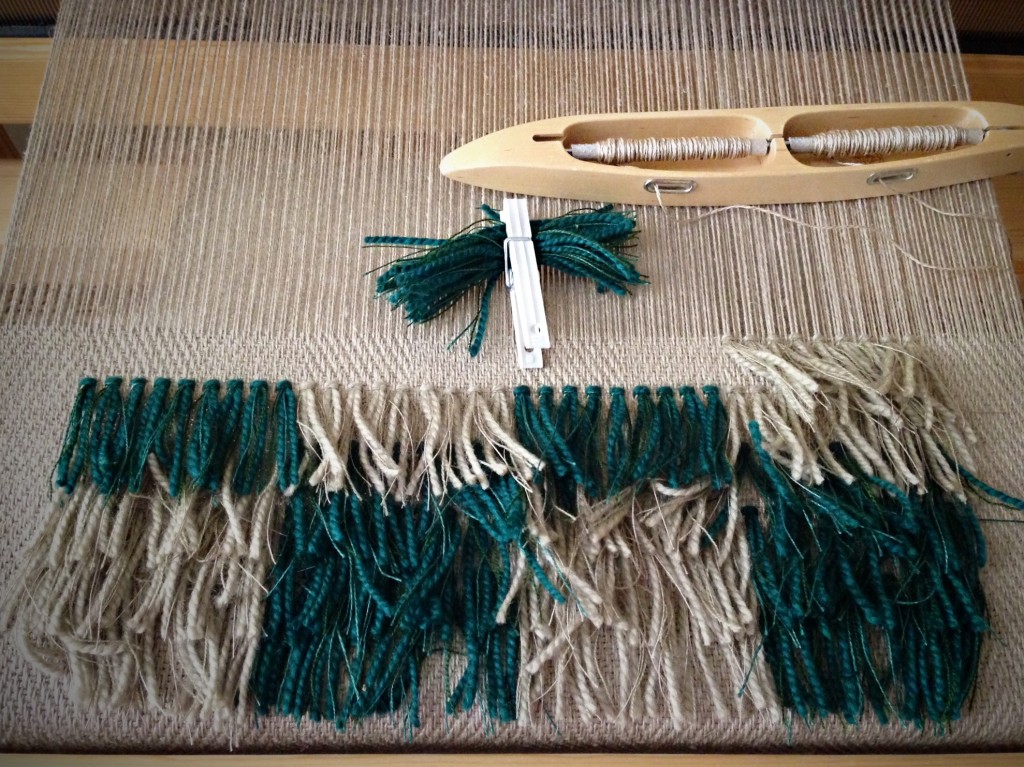 I like to count the good things that touch my life. Family, friends, health, beauty in nature, and pleasant adventures, to name a few. These are the things that shine through, even in difficult times. These are the things worth counting.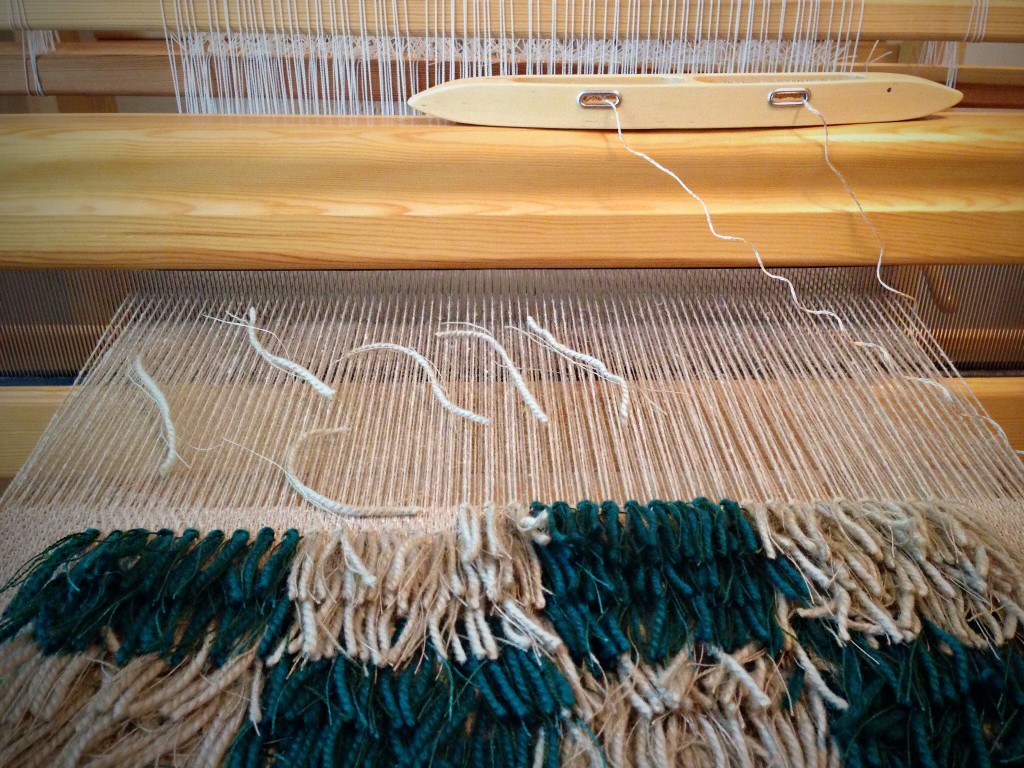 Thankfulness to God acknowledges that the good things woven into our lives come from his benevolent hand. God is always inviting us to walk with him. Thankfulness steps us into that inspiring walk.
What are some of the good things you've been thankful for lately?
May you have more blessings than you can count.
Thankful for you,
Karen
(There is a discount coupon code on my About page just for you, my reader friends, to use in my Etsy Shop during August, 2014.)