Slow and deliberate, rya knot tying is a satisfying exercise of patience. This background cloth feels like coarse canvas. You can imagine how robust the fabric is, with a hefty 8/2 linen warp, and the same, doubled, for weft. Threaded in a point twill, the cloth is simple, but texturally vibrant. The yarn pile, called rya, is made with combined threads of thick Åsborya wool, fine Mora wool, and fine 16/1 linen. (You can see my previous rya project in the post, Are You in a Pretty Mess? And if you want to see exactly how to make rya knots, check out this post –  Quiet Friday: Making Rya Knots.)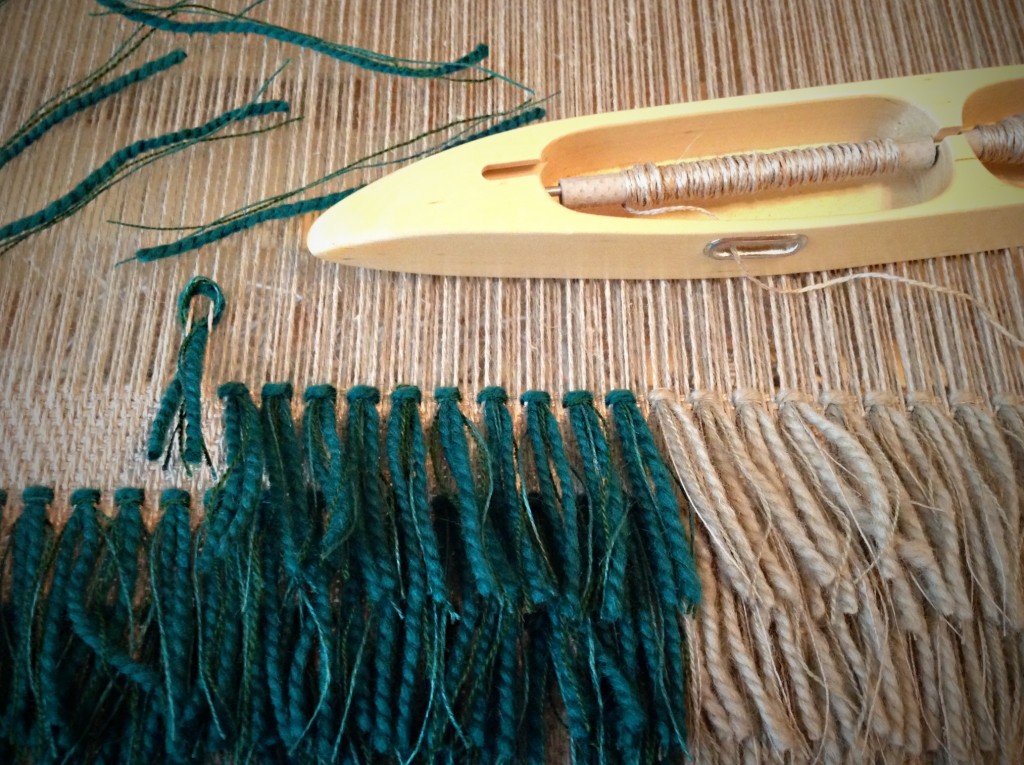 I simply step on the "pile" treadle, which raises only shaft four, and tie rya knots around pairs of the raised ends. This process works because the fabric was planned and designed to have rya knots inserted on its surface. In a similar fashion, people are designed to receive God's helping hand.
God wants to give us the ability to flourish in life. That's his grace. We are made for that, and it happens when we offer "humble" threads. We must wear the cloth of humility as we interact with each other, revealing our coarse, simple, honest self. This is where God inserts his grace. In this process of his, he patiently makes us his work of art.
May you flourish in the things that matter.
Respectfully yours,
Karen