Do you see a goose looking at you? This goose-eye twill is aptly named, as seen in the diamond motif that is woven in the fabric. You can see the motif best where the warp and weft are in contrasting colors. But even where there is little or no contrast, the goose-eye is still there. It's in the structure.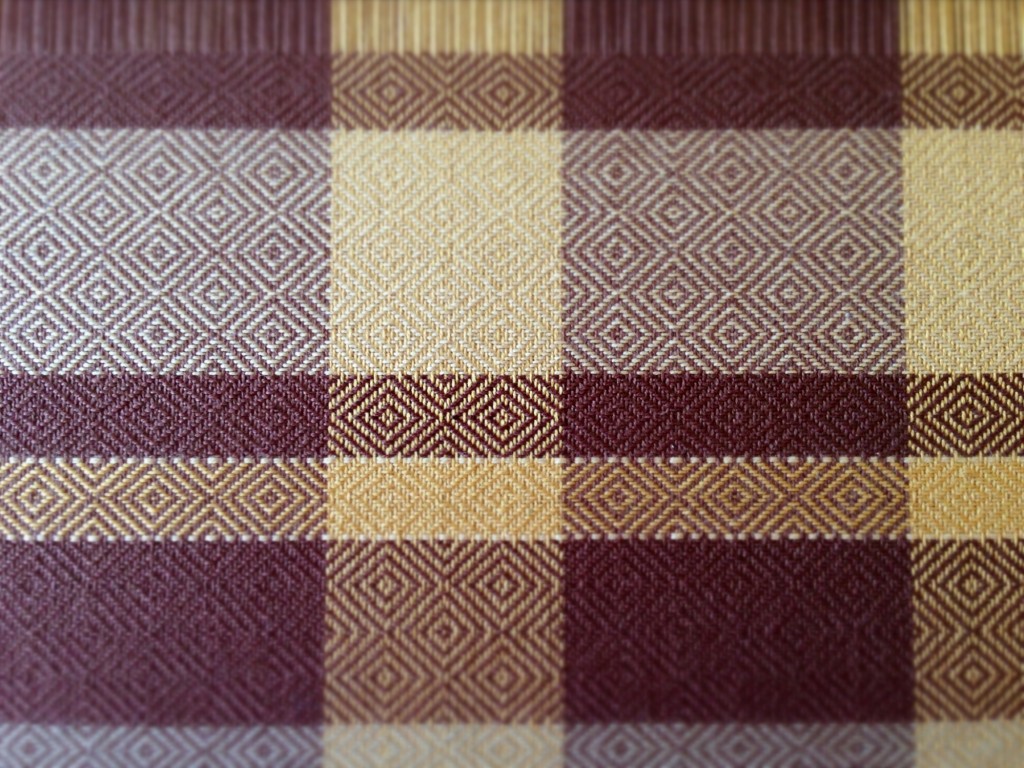 I find it fascinating that one simple repeated geometric shape can set the tone for the whole cloth. It reminds me of what the great classical composers could do with a single musical motif. Think of what Beethoven did with just four notes in his famous Fifth Symphony! Bah-bah-bah Baahm... Joy is that kind of repeated motif that sets the tone for our days.
Joy is the urge to sing on the inside. And it shows up in your countenance on the outside. God loves to see a glad, singing heart. He knows that joy is good for your soul. Sometimes the motif is less visible because of the threads that are crossing your life at the moment. But abiding joy in your structure keeps the melody line alive.
May joy be woven in your fabric.
With love,
Karen