I am ridiculously in favor of color. Bright or pastel, rich or muted, vibrant or subtle. Just give me hue, value, and intensity to work with and I'll be happy. I dutifully wove the first four towels in nice neutrals (see one of them in this post, Goose Eyes); now, let's see what other weft colors can do on the remainder of this ten-meter / eleven-yard warp. Look around in nature to see outrageous color combos, some of which would never pass standard color theory practices.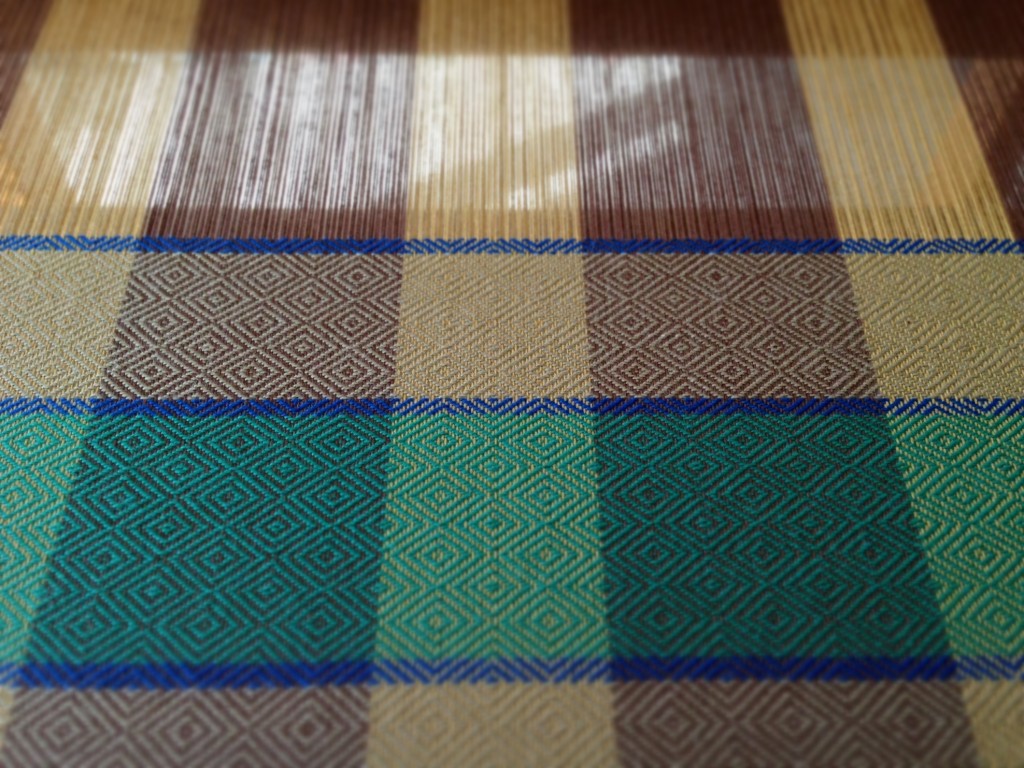 I cannot imagine a universe without color. What would we miss, for example, if everything were in gray scale? Our world began in color. That thought gives us a marvelous glimpse into the outlandish creativity of our maker. Who knows, he may be holding back a whole realm of undiscovered color that we won't see outside of heaven.
God meets us with an open hand, giving us a feast. Yes, a feast for the eyes, to be sure, yet more than that. He gives what is needed from an open hand at the right time, satisfying true desires. The gift of color is merely a fragment of our creator's vast generosity spilled out on creation.
May your surroundings be alive with color!
Happy weaving,
Karen
(Check my About page for Etsy Shop coupon for August, 2014.)