I already own a plentiful selection of handwoven towels. I am weaving the fifth towel on this warp, and there will be at least three more towels after that. So, you might think I am storing up towels. Even so, whatever I am weaving at the moment becomes my favorite thing, like a precious treasure. The intricacies of the goose-eye twill and the color interaction seem special, with fancy treadling footwork and several colors of 16/2 cotton to play with. It is a journey of discovery–of learning and being delighted with the visual and physical impact of it all. In the end, though, it's just a towel–a thing. (I will keep one towel for my collection. The rest will go in Etsy and/or become gifts.)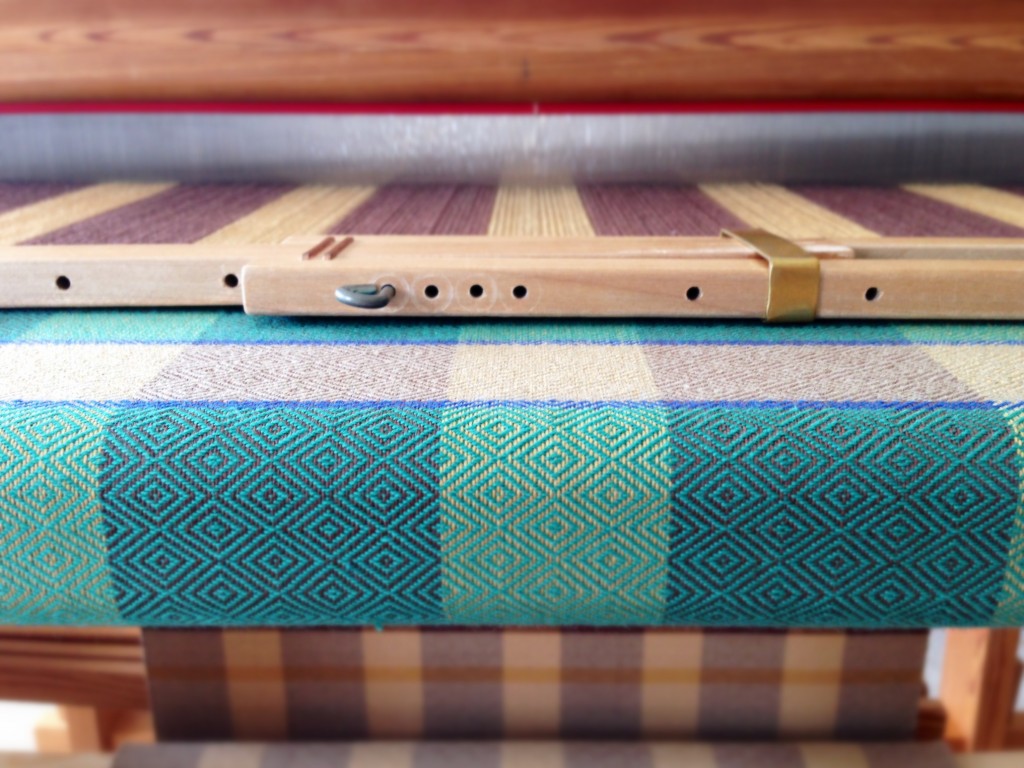 The greatest treasures are intangible; and the most valuable ones are hidden, to be discovered by those who are seeking. Beware of false treasures. When we make things we hold in our hands more important than they should be, we risk overlooking the true treasures. Uncovering and collecting those timeless treasures becomes life's most exciting adventure.
May your treasure hunt make you rich (on the inside).
Happy Discovering,
Karen
(~As a thank-you for coming here, I have a discount coupon for you on my About Page to use in my Etsy Shop during the month of August, 2014.~)