Little things add up, especially when they continue day after day. Nearing completion, the tapestry diary I started on January 1st only has a few days, and not a lot of warp, left. The things we do consistently, little by little, make the biggest difference overall. (You can see the start of this tapestry in Tapestry Diary: Day One.)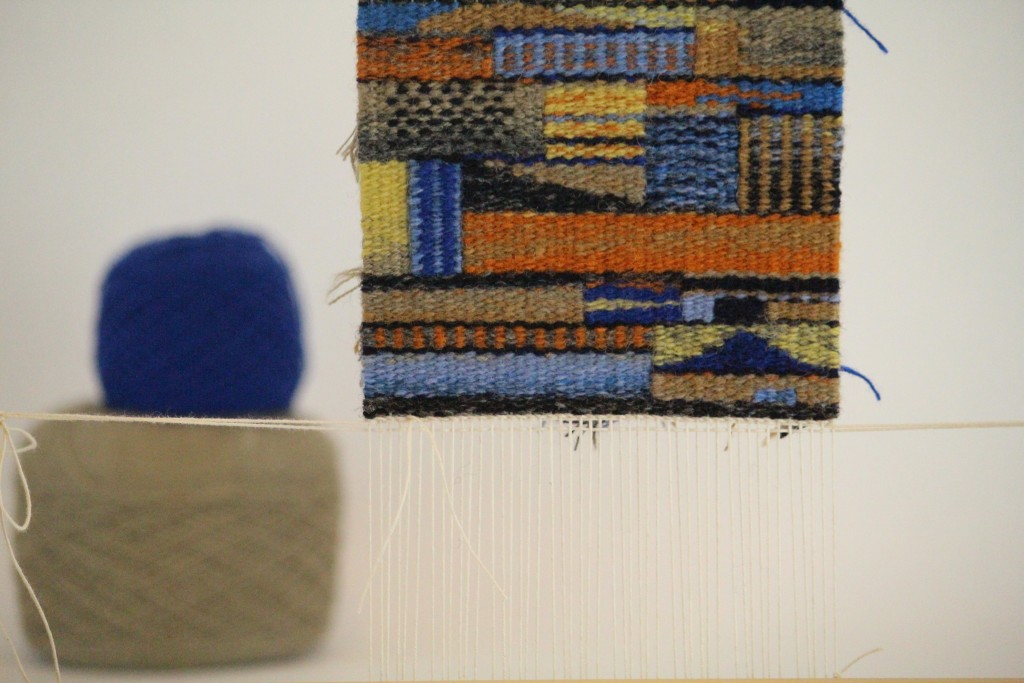 Tapestry diary means I weave a small section every day. It has become my habit to sit down with my loom and my little selection of yarn in the evening, after supper is cleaned up. This is becoming a treasured wind-down time for me, something I look forward to. And when I finish my little section, Steve says, "Let me see what you added today." Ah, sweet encouragement becomes motivation.
You and I have the amazing ability to impact other people for the better. It's the little by little that makes the biggest difference. Your friends need you. Your prayer and touch may be what they need to soar in life. We need each other. What a wonderful world we live in, where our Creator designed us to thrive through the kindness of others. Imagine the tapestry He is creating with our little caring efforts.
May you weave a tapestry of kindness.
If you have woven, or are weaving, a tapestry diary, I'd love to hear about it!
Day by day,
Karen