This band was giving me fits! First, the 12/6 cotton (rug warp) is a little heavy for a band. Secondly, I created tension problems by adding two green stripes of 22/2 cottolin. Thirdly, a wider band like this is unwieldy to weave with my small hands. Fourth, I goofed in the threading. And, lastly, I couldn't see the goof in my threading because I was pulling the weft too tight. Nothing was going right.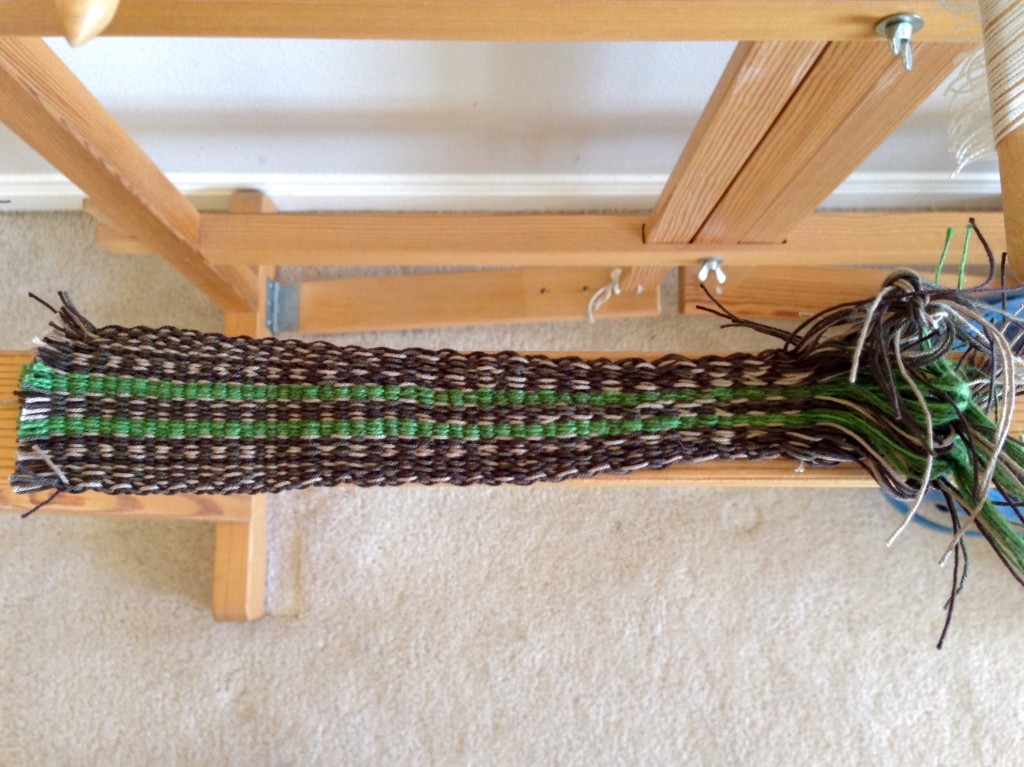 Cut it off and throw the whole thing away. It's only three yards. Hold on… I don't want to give up that easily. Yes, cut off the woven mess. But why not correct the threading and at least try weaving a little bit? As it turns out, the threading error had contributed to most of the problems. Times like this remind me to carefully examine what I am doing.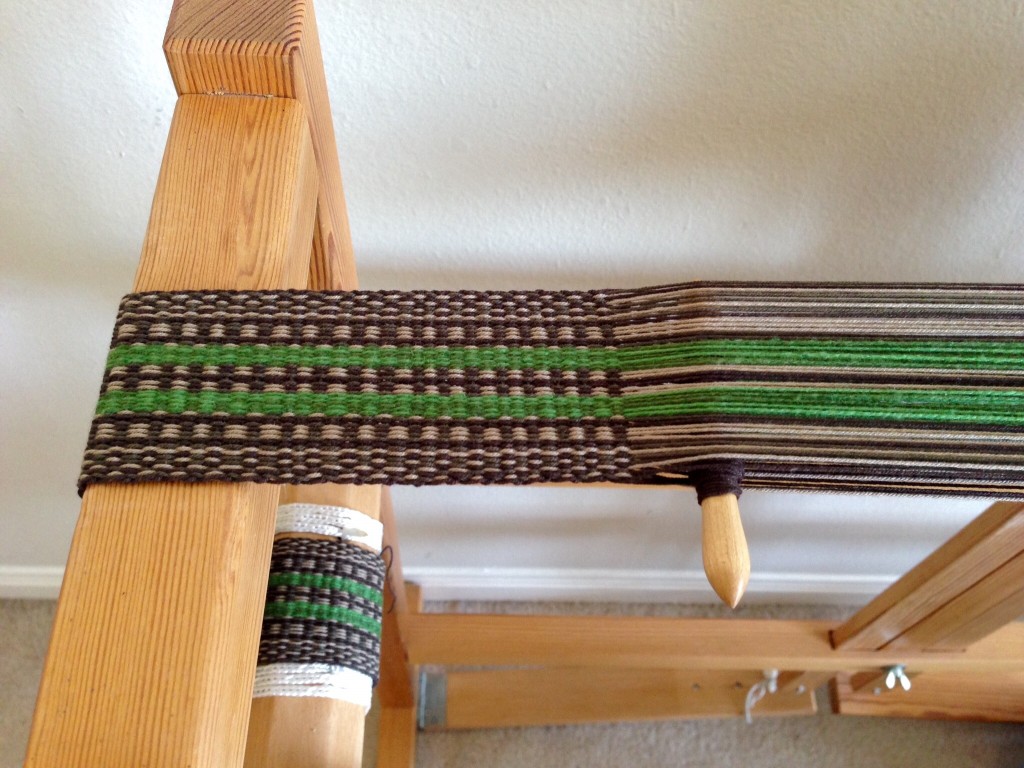 Examine everything. Hold on to what is good; and abandon evil. We need to practice the good, even when the good seems difficult and we want to take the easy way out. Repeat the good; don't let the good slip away. And you will find yourself making progress in the right direction.
May you not give up too easily.
P.S. Many of you have shared my Twisting Fringe on the Loom tutorial video! Thank you!!
In answer to your requests about my finishing process for the wool blanket, including the fringe, look for a series of short videos in my Quiet Friday post at the end of this week!
(If you have not signed up to receive my posts by email, now is a good time. Sign up at Follow Along on the right sidebar.)
Learning,
Karen