This blanket won't be as long as I wanted it to be. My sample at the beginning used more warp than I had expected. But the sample was necessary. I will squeeze out the last possible inch, throwing (or pushing) the shuttle as far as I can. The warp will come over the back beam before I know it, and the end will be the end. (Quiet Friday: Blanket Sample Thanksgiving)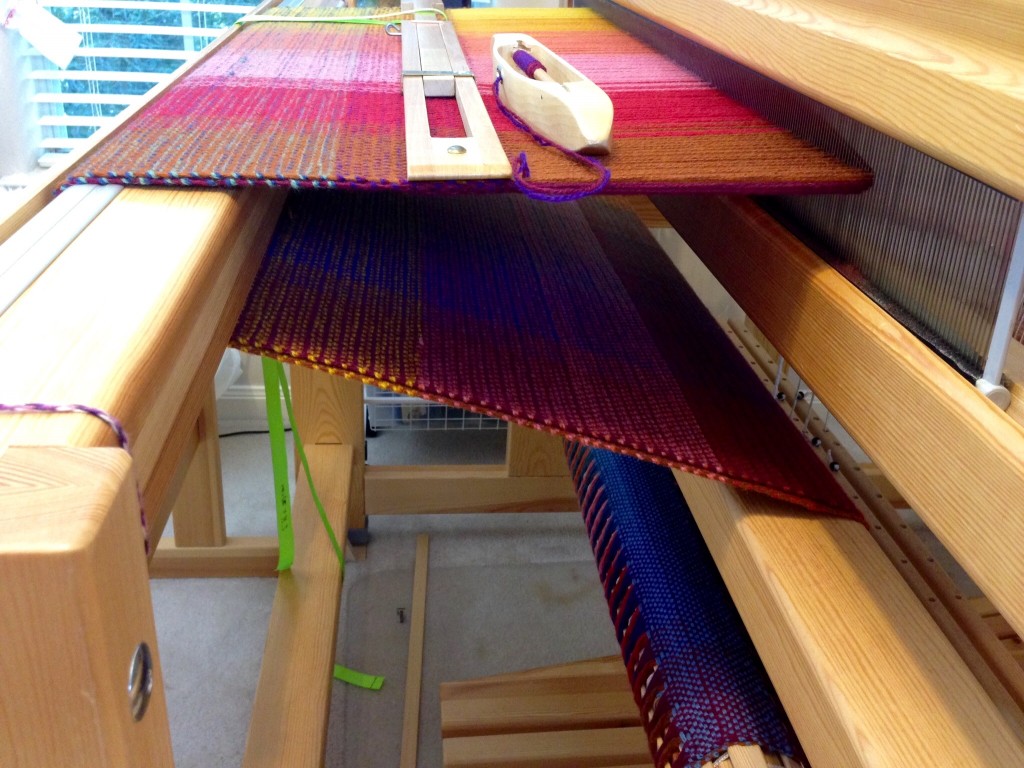 This blanket on the second half of the warp will be more colorful than the first. For the weft, I decided to use the bits of remaining wool warp yarn, combining pairs of colors, to weave blocks of color across the blanket. It is satisfying to use up the yarn, even though it feels like a risk to step away from the usual in order to be original. The remaining fragments of wool will be used at some other time, like memories that are held, and then woven into new things.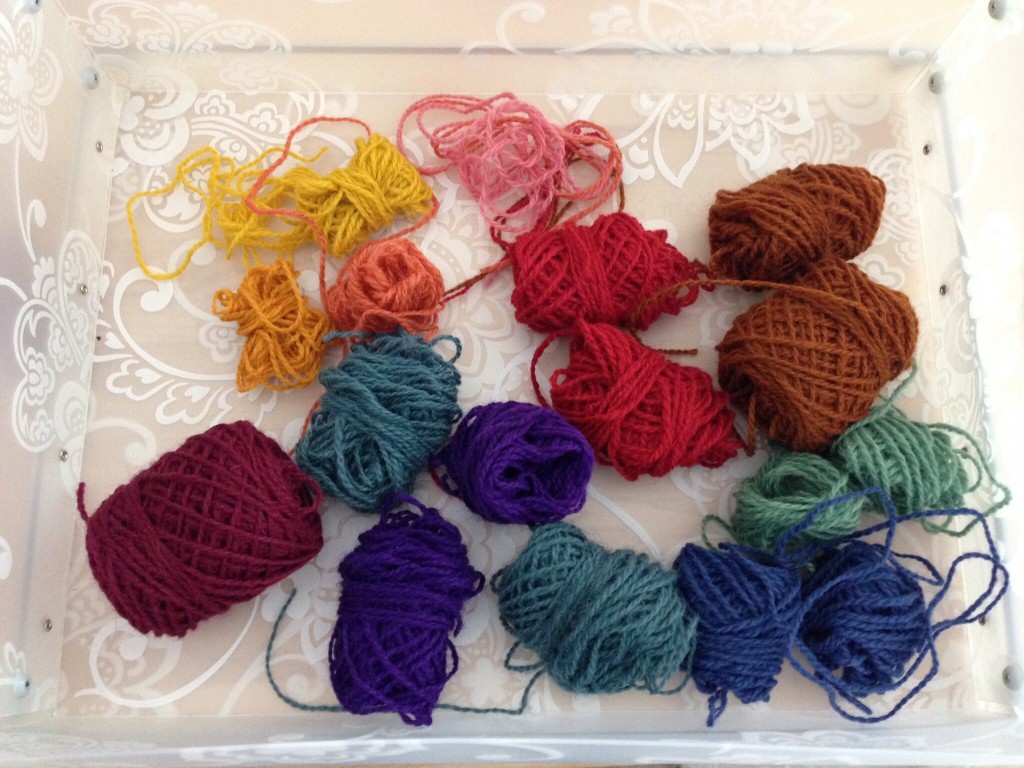 Make the most of life now. That means using up your best efforts. Be original. Make every day count by giving of yourself. Look carefully at the life that has been given to you, and be who God created you to be.
In loving memory of Linda Kemper, dear friend and fellow handweaver, who made the most of life here. We will miss her. Home with Jesus.
May you fully live.
Assured,
Karen