I keep wondering about the weft that I forgot to purchase for this blanket. The heddles are threaded and the reed is sleyed; everything is ready…except the weft. As it turns out, I am glad I Forgot the Weft, because now I can try different options on the actual warp before committing to one single color.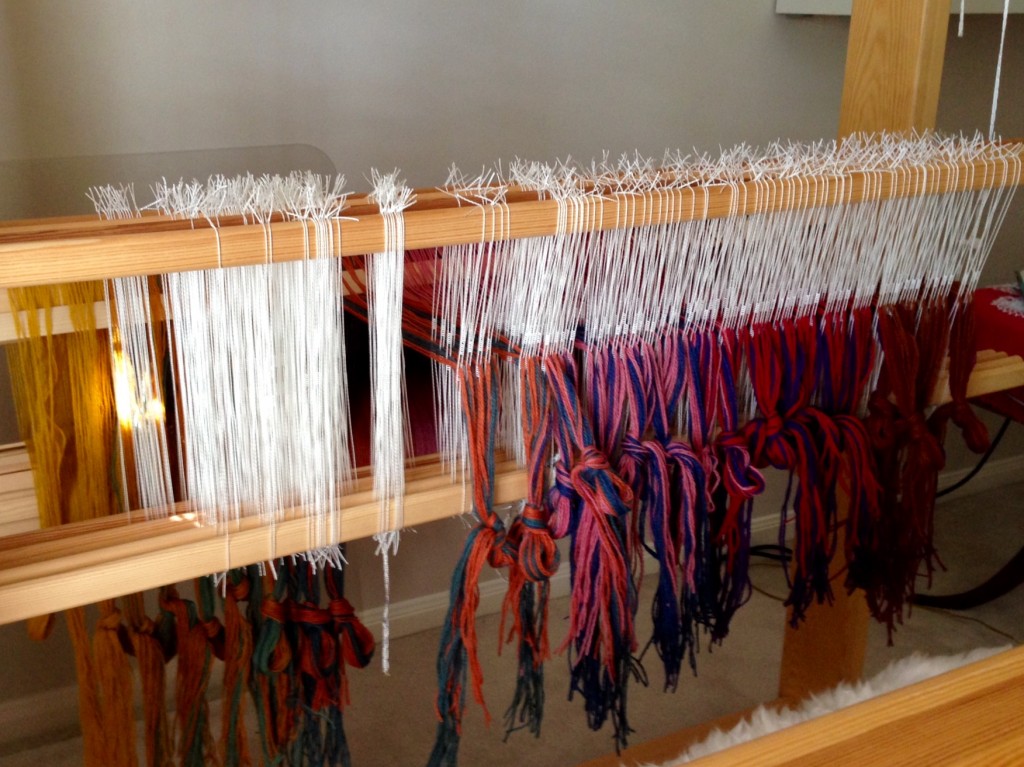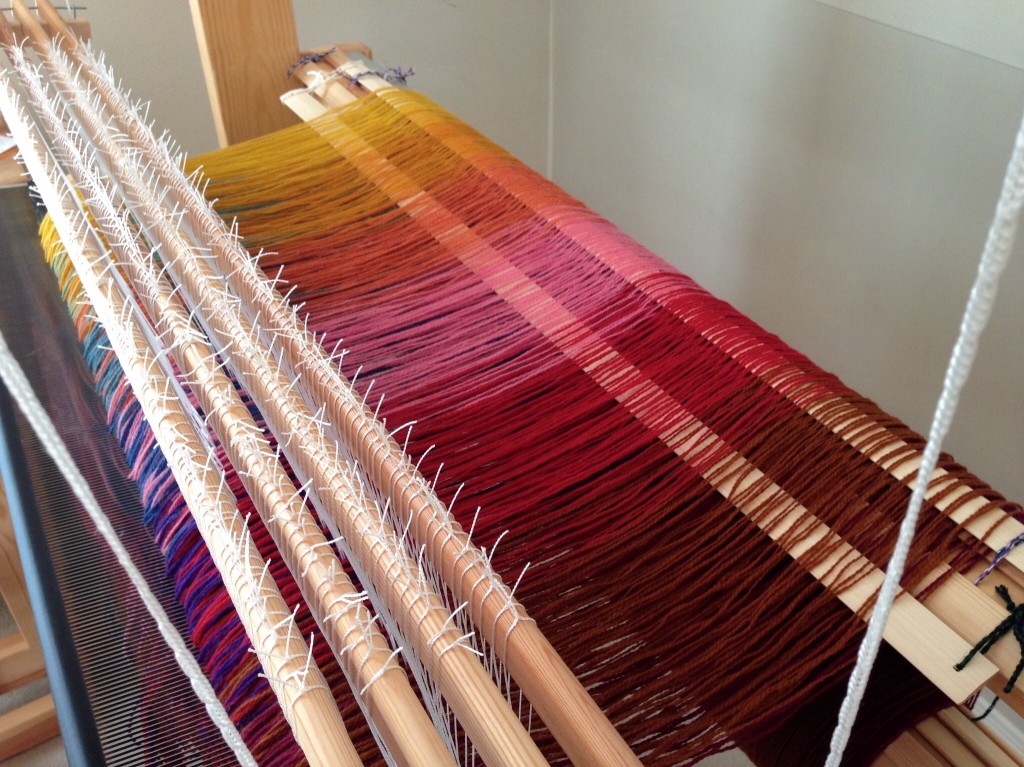 I am testing eight of the eleven warp colors, plus one more that I had in my stash. Nine colors. Think of it as nine questions. This one? This one? This one?… I am looking for weft that compliments the warp all the way across, showing off the warp gradation that spans both layers of the double weave. When the weft is woven in, rather than just held up for comparison, I find the answer unfolding before my eyes.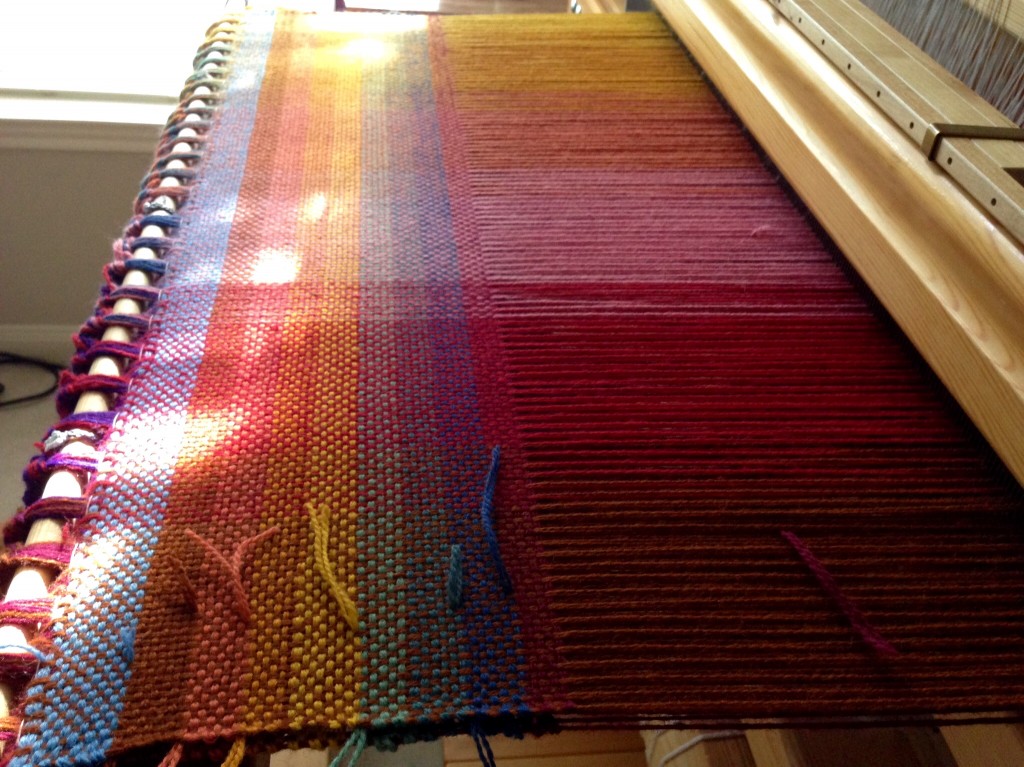 Questions are good. Be ready to ask genuine questions about life. Genuine, like weaving the threads, rather than simply laying threads on the surface for consideration. The Lord specifically answers a seeking heart. In this journey of discovery, the answers unfold. Those looking for truth will find it.
Which weft color would you choose (last picture, options 1 – 9, left to right)? The weft is doubled, so you can choose one color, or two colors combined. (I will reveal my choice later. The yarn arrived today!)
Leave your answer in the comments.
May you be asked good questions.
Discovering,
Karen