Linen lace weaving. It's like weaving air. 16/1 linen warp and weft, with uneven sleying and careful weaving. "Beating" is not the right word this time; let's call it "placing the weft." Gentle, gentle, gentle, easy does it. No temple needed. Indeed, what would you hook the temple into? There is almost nothing there.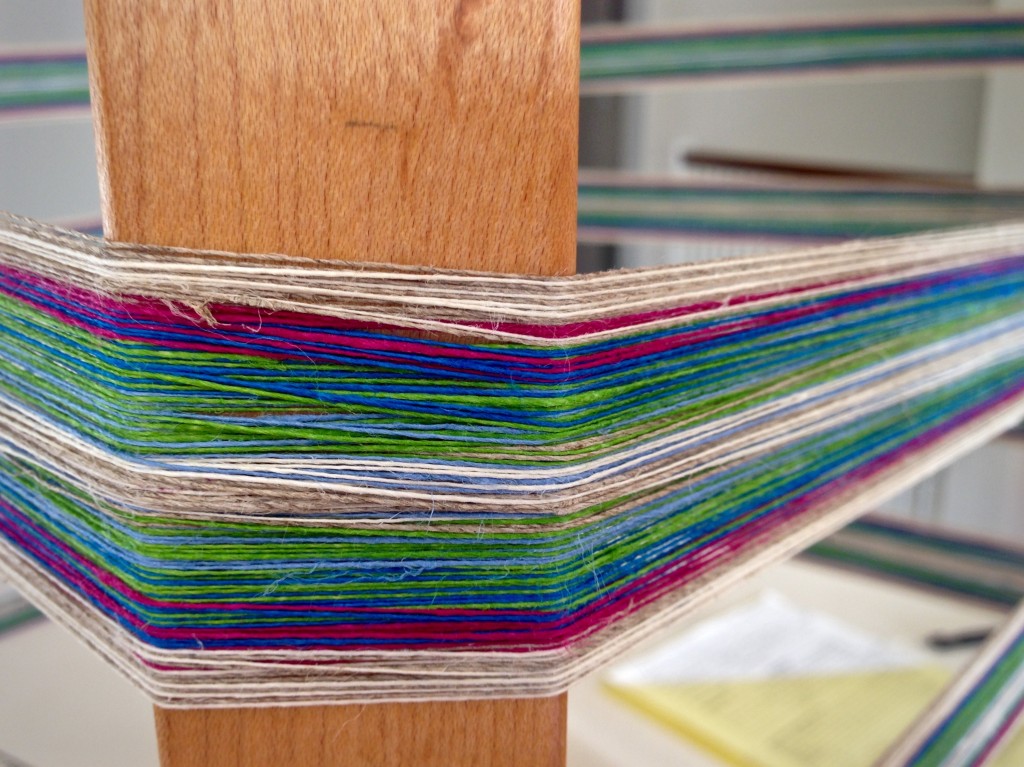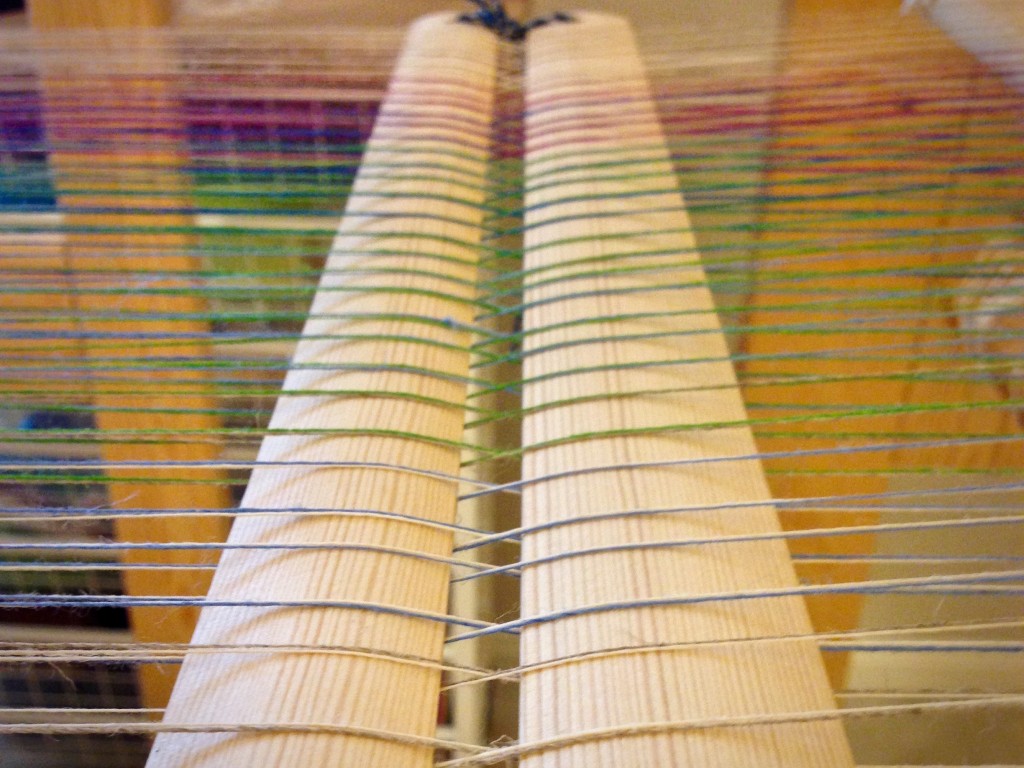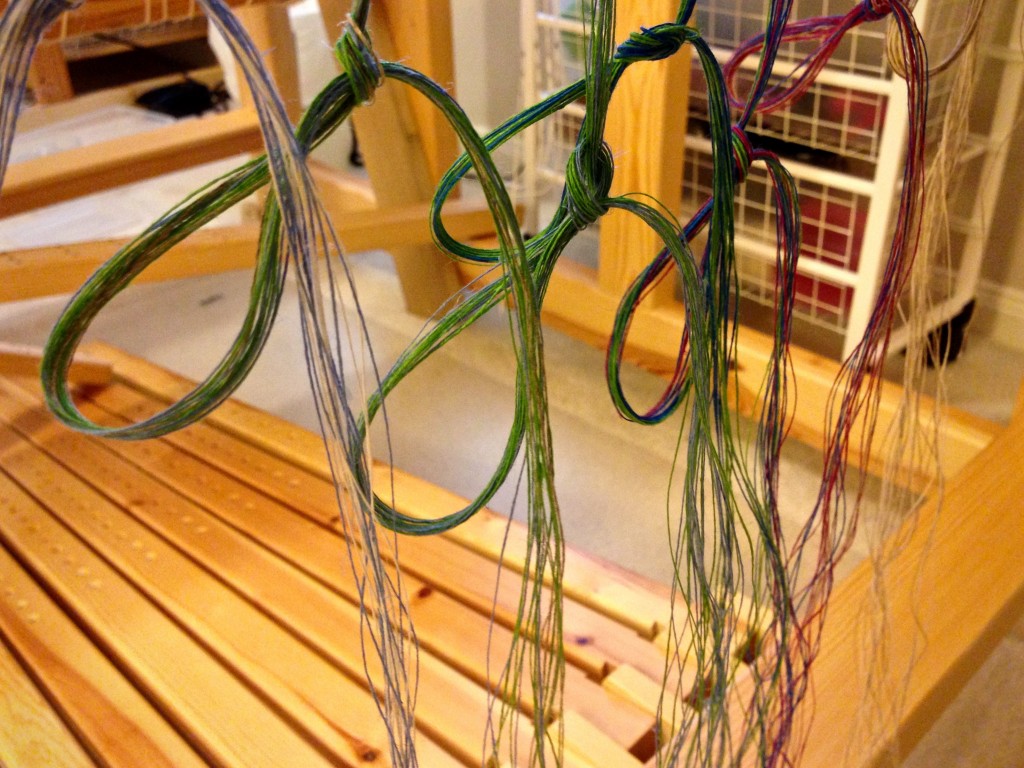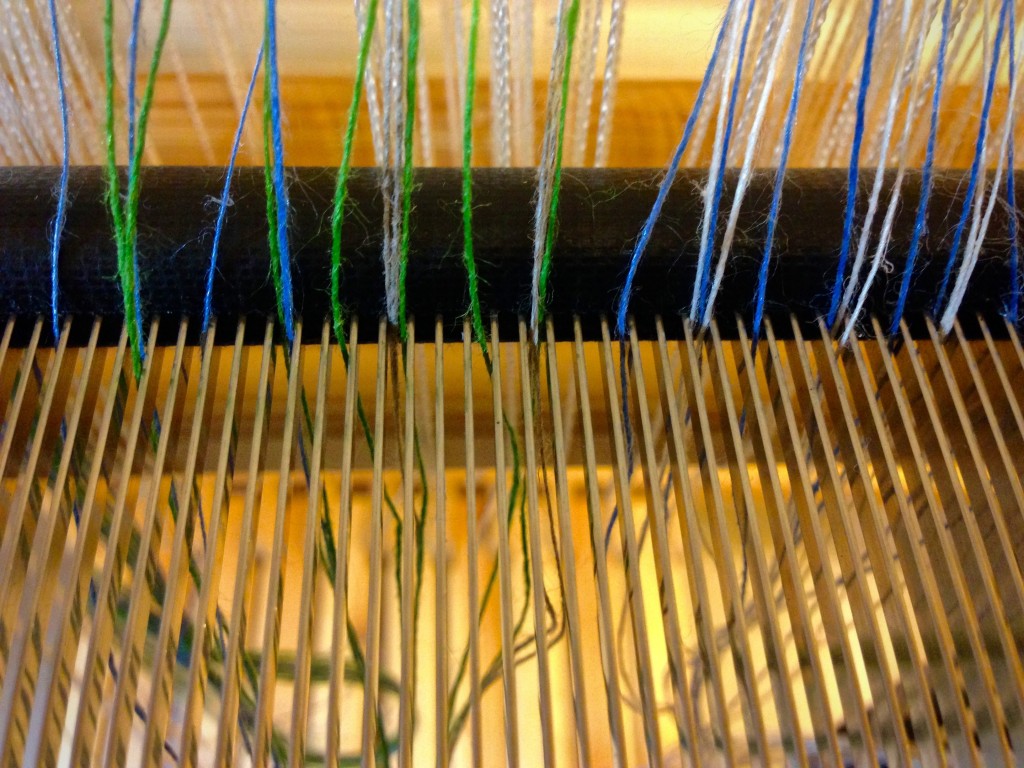 I did weave a sample, trying out different colors and sizes of weft. The weave is so airy; honestly, I was not sure if the fabric would hold its shape off the loom. To wet finish, I first soaked the sample for 20 minutes in hot water with mild soap. Then, I washed it by hand, lifting and lowering the net-like cloth repeatedly in the water. I rolled it in a towel and gently squeezed to remove moisture. Lastly, I laid it out flat to dry.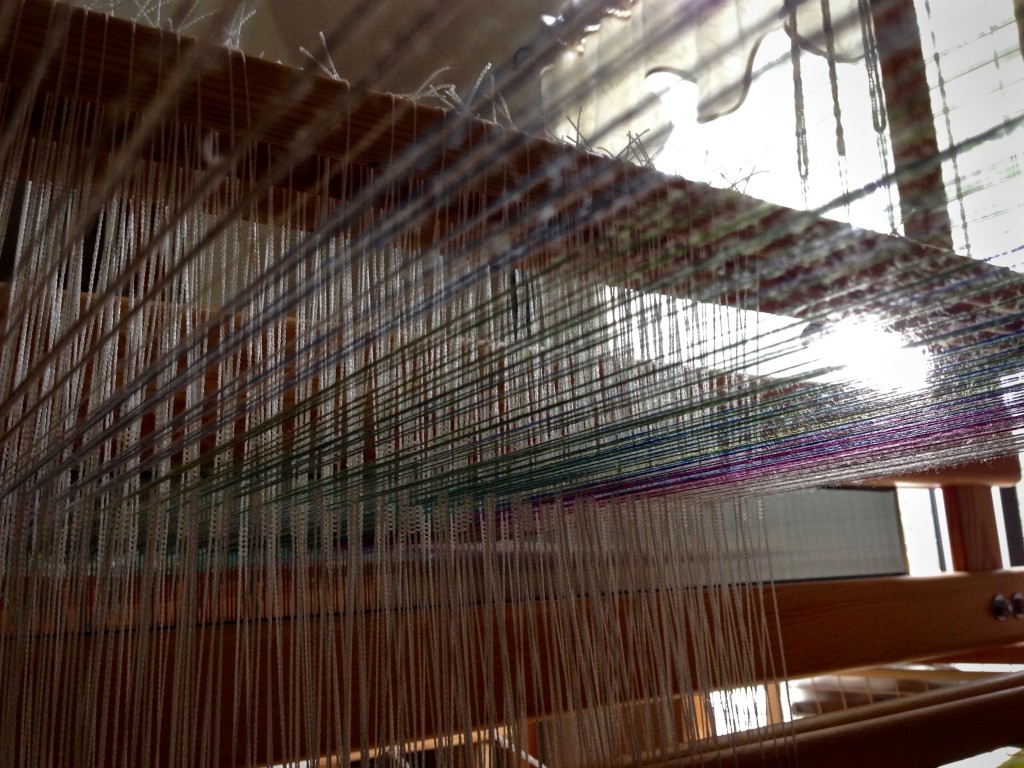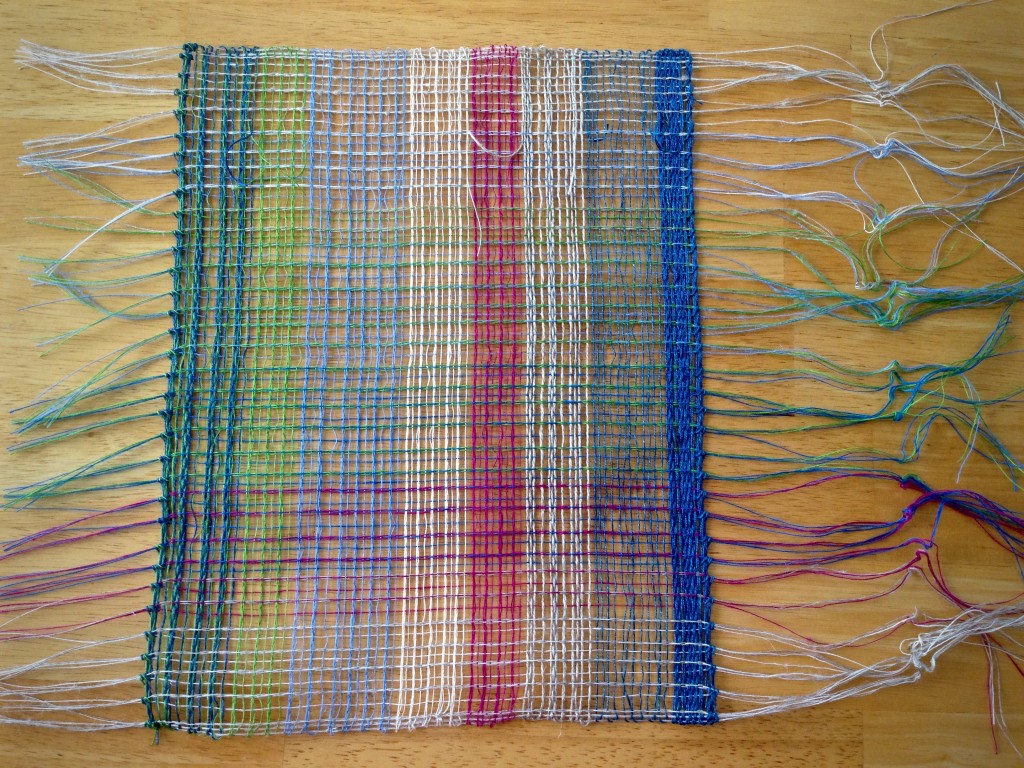 Result? It came through beautifully, with the lace weave intact. Linen, there is something about you that is exquisite and delightful, yet a bit mischievous and sly. I like you.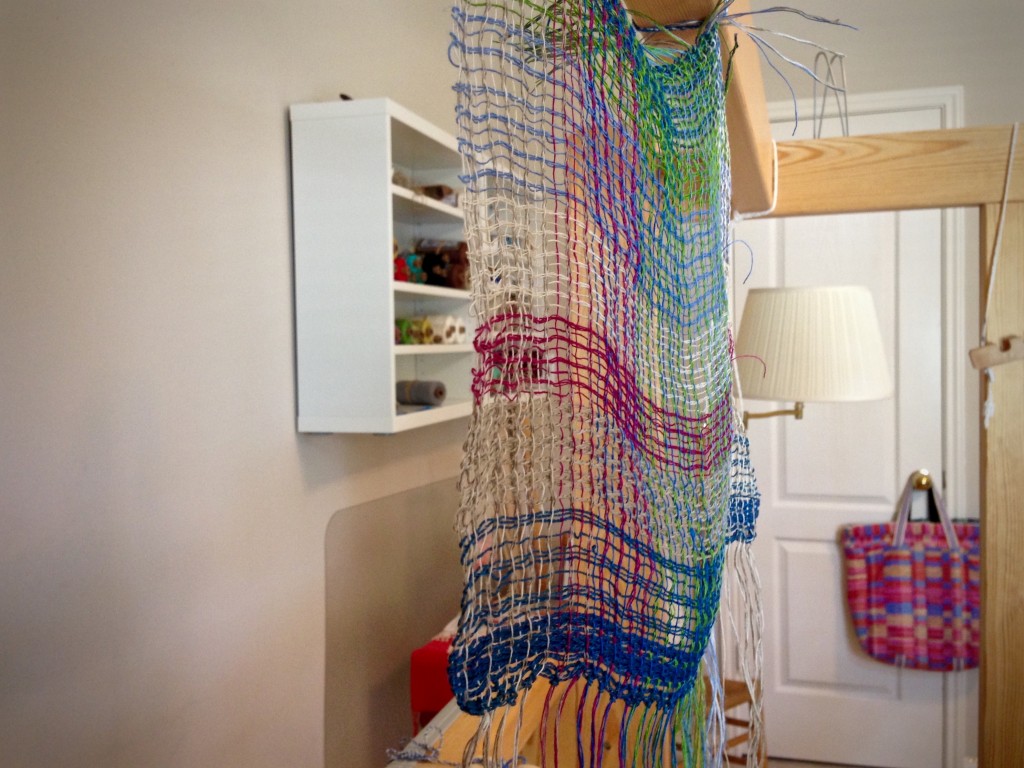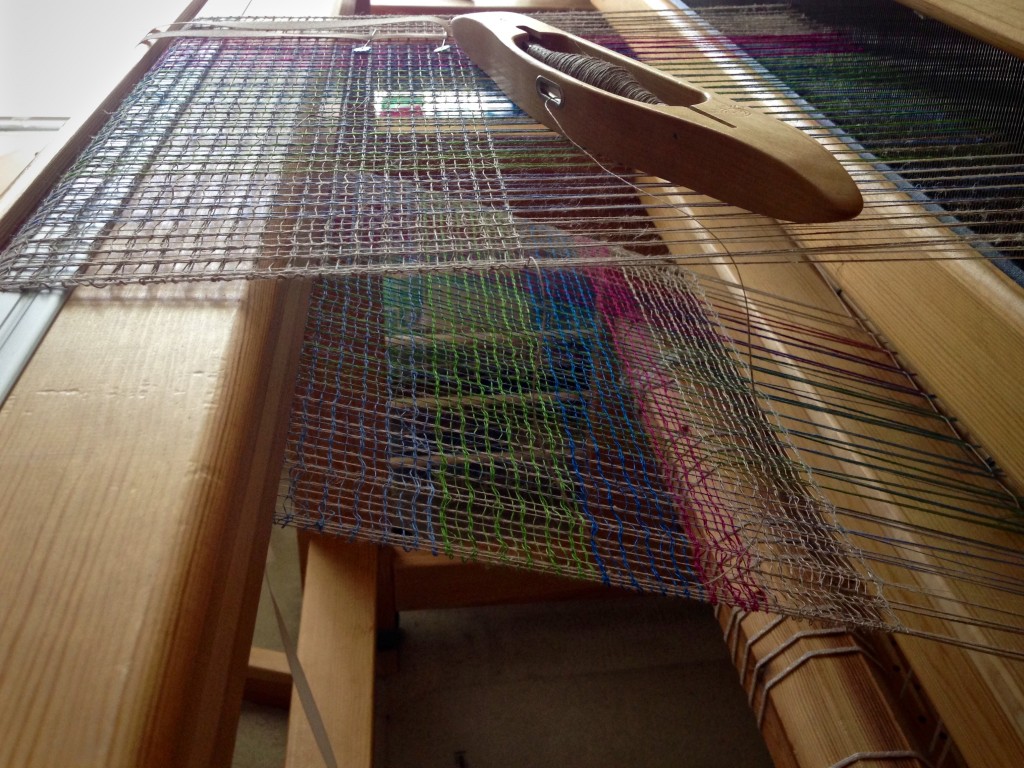 May all your concerns be as light as air.
Happy Linen Weaving,
Karen