Efficiency isn't always faster. I cut these two rugs off even though there is still warp on the loom, because an empty cloth beam enables me to get optimum warp tension for the next rug. It does take additional time and effort to tie back on, but I get better results in the long run. So I call it efficient.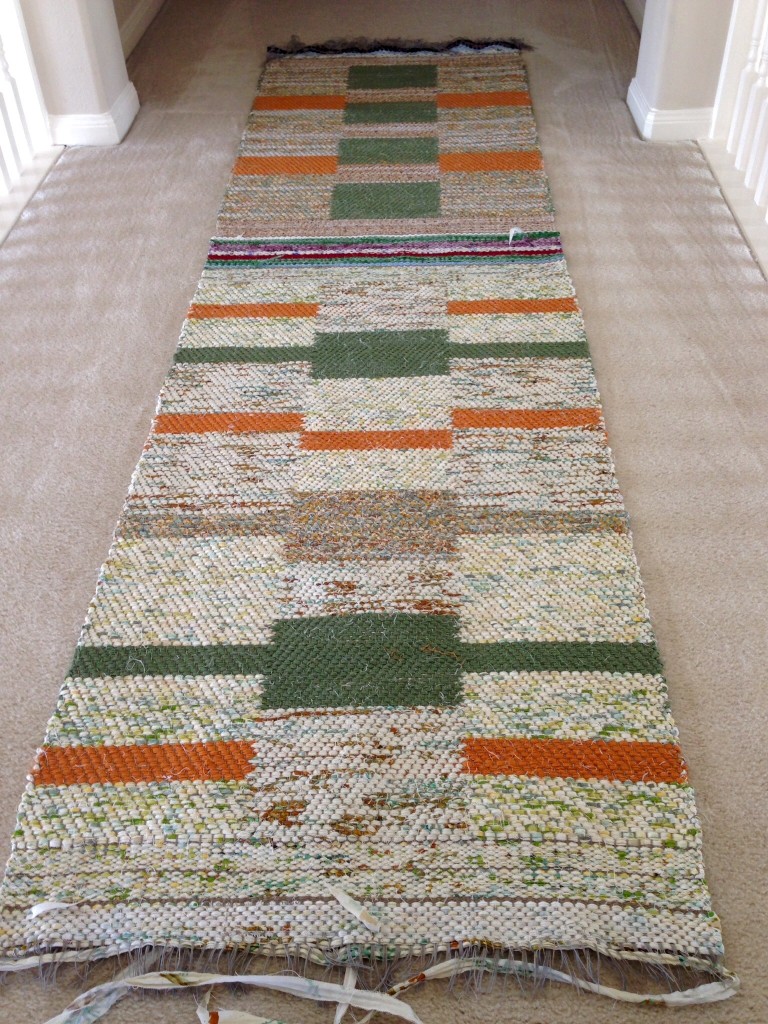 Listening is like that. Most of us think we are too busy to learn new things. But listening well increases our learning capacity. It does take effort, but it is the kind of effort that brings rewards. Good listening habits increase learning efficiency.
How do you hear? Since listening is key to learning and growing, consider these four ways of listening.
Casual listening. In one ear and out the other.
Convenient listening. Interested only as long as it is easy.
Distracted listening. Divided attention.
"Receiving" listening. Fully engaged attention, with fertile soil for seeds of learning to grow.
"Receiving" listening takes effort and attentiveness, but is the most efficient kind of listening because it produces the best results. None of the effort is wasted, and little by little you see the seeds of learning begin to grow into fruit to share with others.
I would love to have you join me in Eureka Springs, Arkansas, August 27-29, 2015. I will be at Red Scottie Fibers at the Shoppes at Fleece 'N Flax to teach a Double Binding (Dubbelbindning) Rag Rug Workshop. I will take you through the steps to design and weave one of these beautiful rag rugs of your own. Small class size; few openings left. Contact me if you would like more information.
May you hear and be heard.
Listening,
Karen