A picture works better than memory. By the time I get to the opposite end of this rug, I doubt I will remember the details of this starting hem. Technology makes it simple. This is one reason I keep my iPhone handy when I am at the loom. Click. Now I have a visual record of the hem that will do the remembering for me.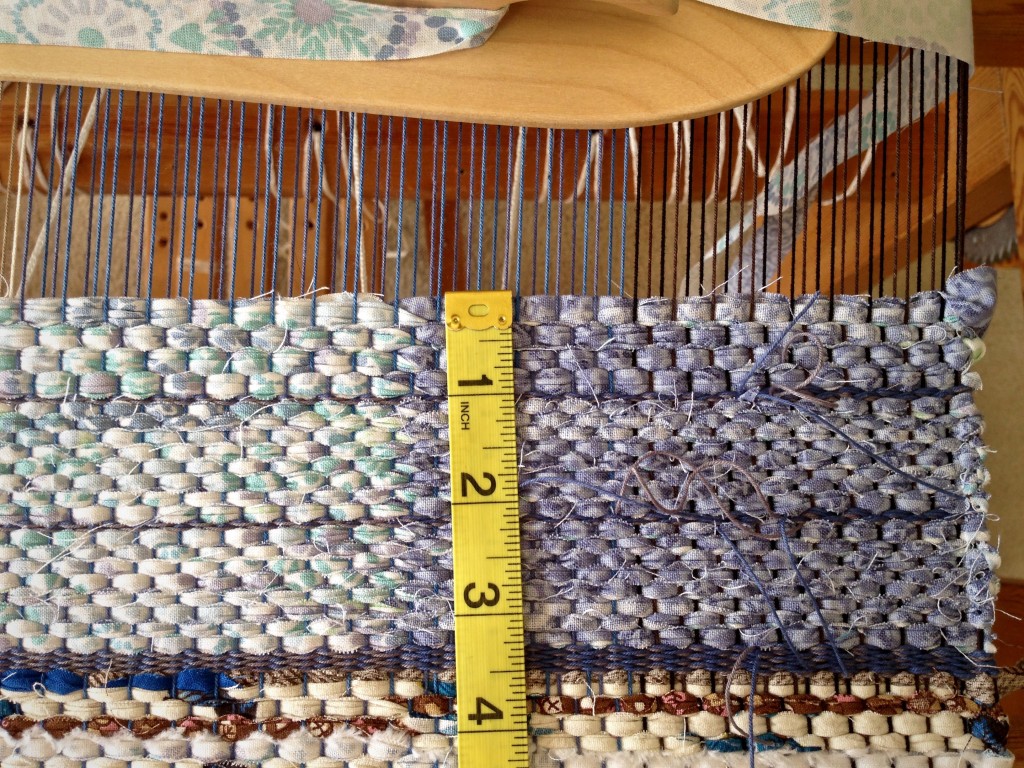 Some things are worth the effort to remember. Remember the good. When times are difficult, waiting to see the Lord's goodness requires strength and courage of heart. It requires remembering the good from before. Wait for the Lord with faith–the faith that looks like courage. Faith is that picture of good that made an impression on your soul, that's been tucked away for a while. Maybe it's time to pull it out and remember.
May you build many good memories.
Yours Truly,
Karen