Every patterned rag rug is a new adventure. I can't imagine being a production weaver who weaves the same thing over and over. I still have childlike wonder when I see a pattern develop on the loom, and then again when the woven cloth is unrolled and cut off. There is an endless supply of ideas to weave. One fascinating idea after another.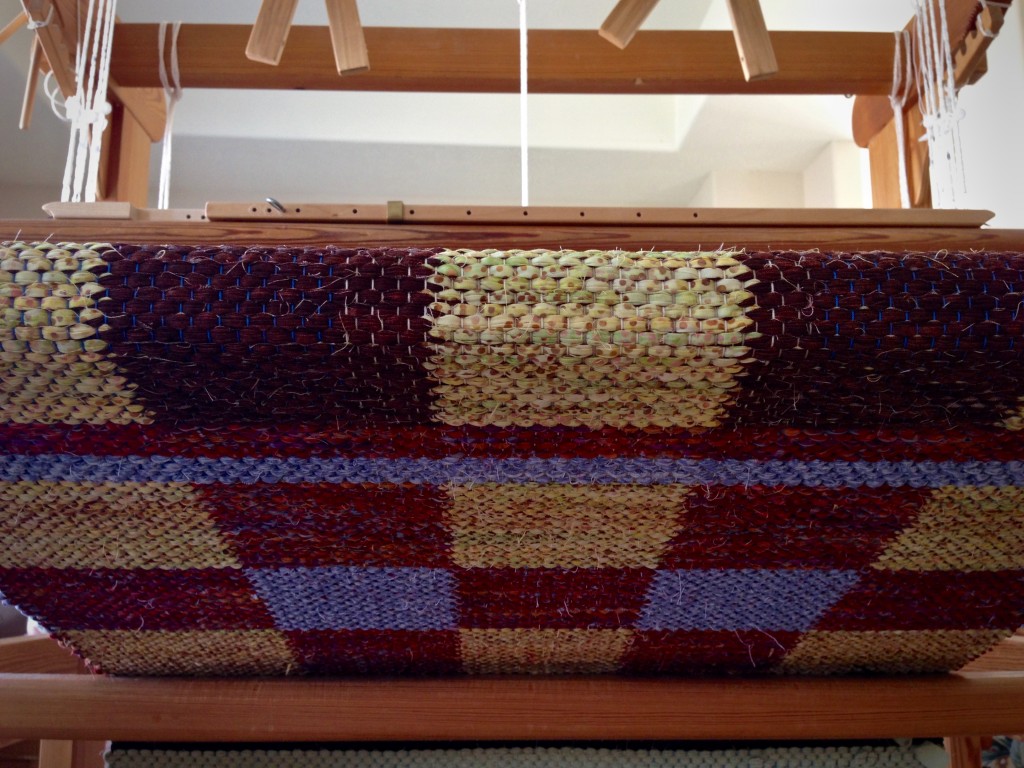 When I was a child, our family had a table prayer that we spoke together at mealtimes. "God is great; God is good. Let us thank Him for our food. A-men." These simple words bring back pleasant memories and a smile, and remind me of truths I hold dear. God is good. He has a storehouse of abundant goodness for those who come and take refuge in him. And that supply from his storehouse is endless–one good thing after another.
By the way, the first rug from this warp (Quiet Friday: Checkered Rug) is now in my Etsy Shop.
May you never run out of good ideas.
Gratefully,
Karen