Linen singles line up for a new warp to make lace weave scarves. I have only one tube of each color. This makes an interesting challenge, since I wind warps with two threads together. Adding to the challenge, I am requiring myself to use all six colors. How will the colors behave with each other? What order should I put them in? Color wrapping is a fun way to find answers.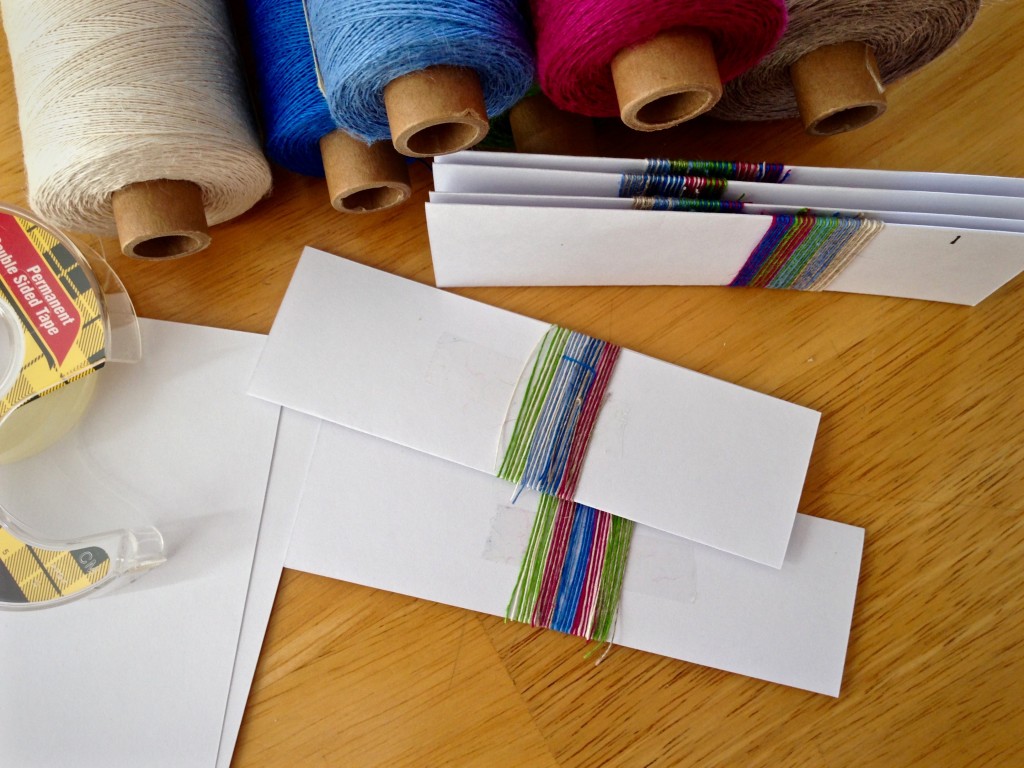 First I will select one color-wrapped card as "winner." And then, I will decide whether to repeat the narrow stripes on that card across the warp, or spread the chosen stripe sequence over the width of the warp by expanding each of the narrow two-color stripes.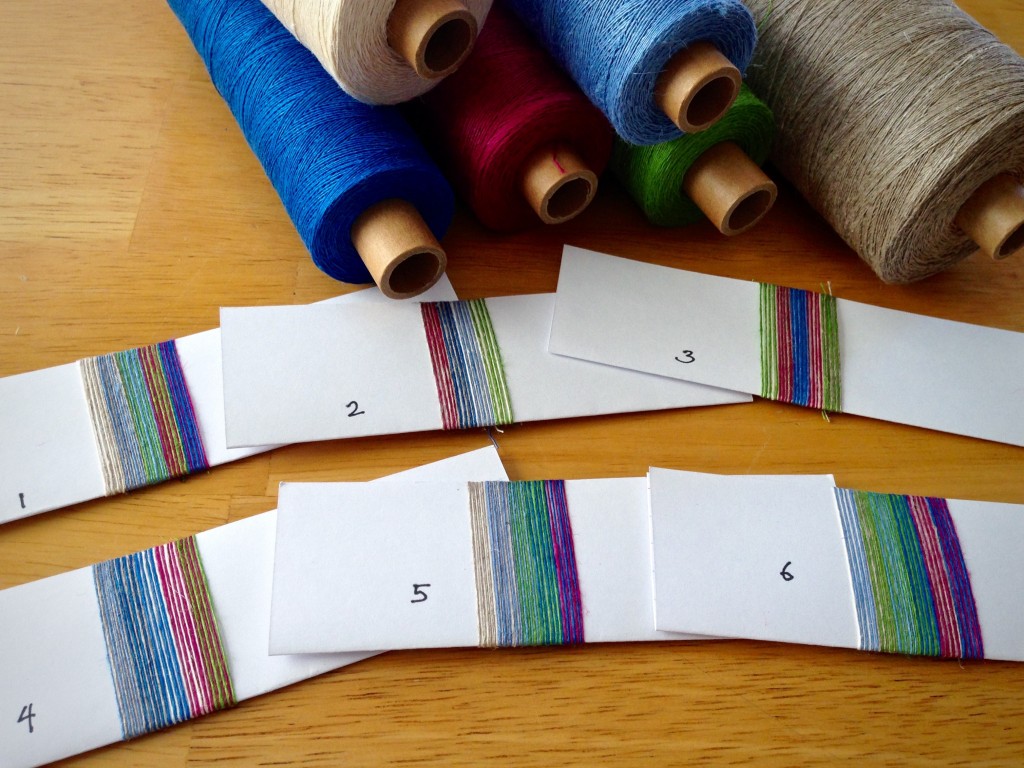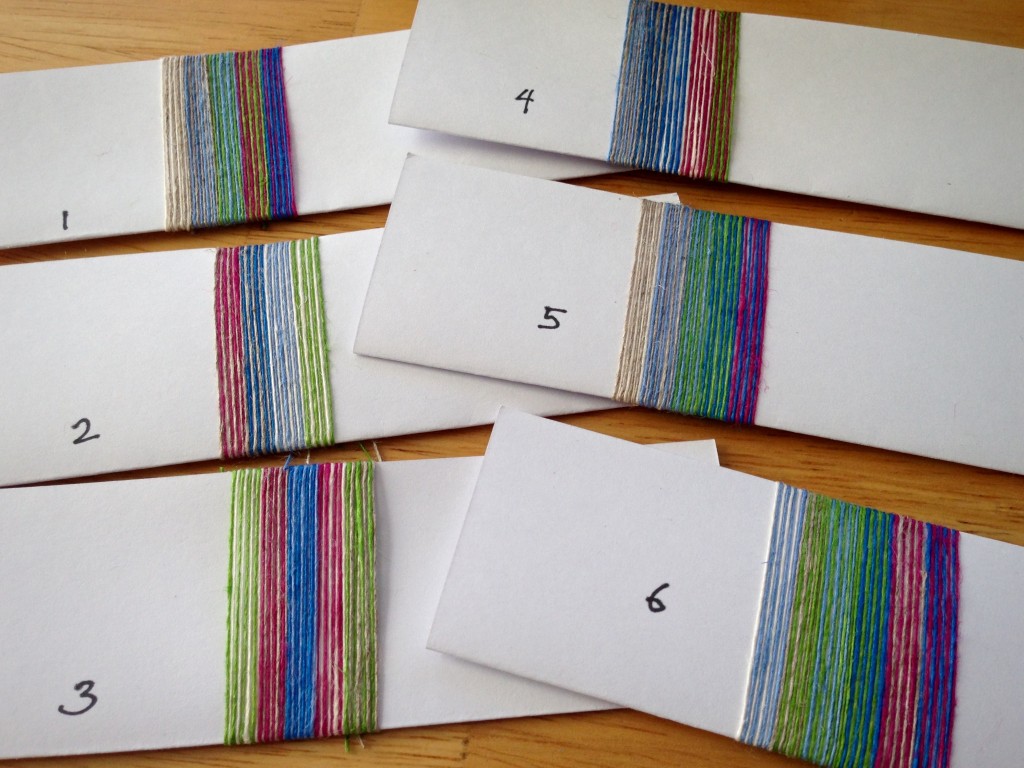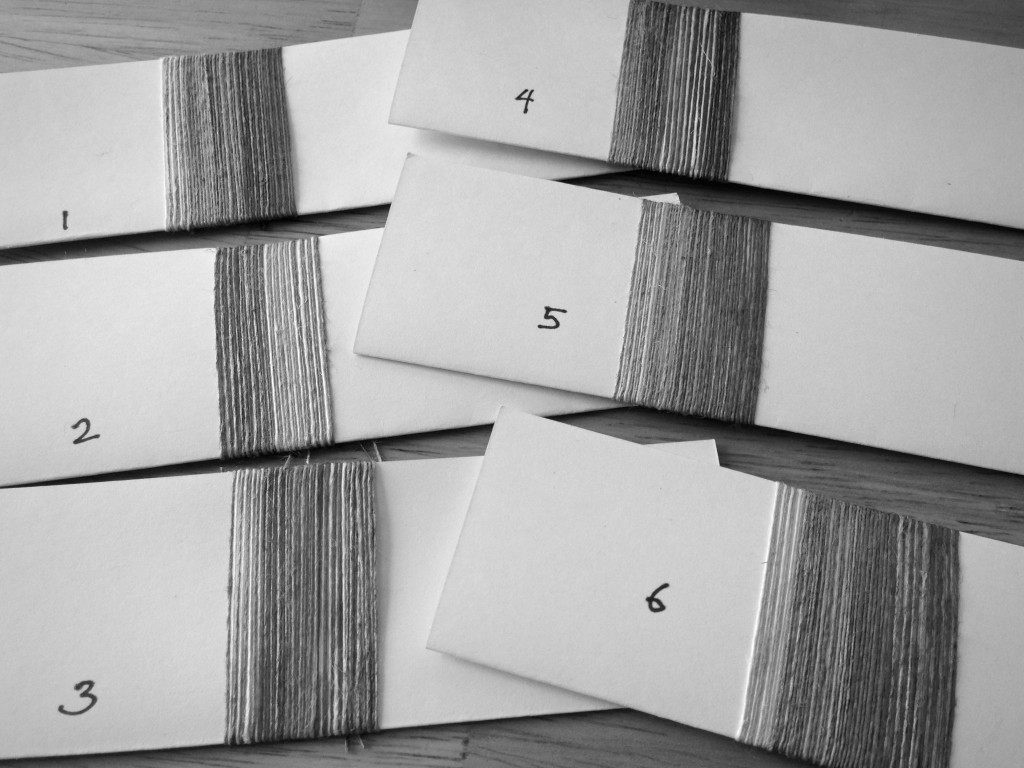 Color wrapping supplies:
Index card, folded in half lengthwise
Double-stick tape
Place a length of double-stick tape on one side of the folded index card.
Starting on the back of the card (the side with tape), stick the end of a thread (or two threads, as in these examples) to the tape.
Wrap the threads around the card, aligning the threads right next to each other, sticking the thread to the tape on the back each time around.
Experiment with different arrangements of colors, and vary the width of stripes as desired.
Which of the six color wrapping examples would you choose for an eye-catching lace weave scarf? And would you repeat the sequence across the width of the warp, or would you spread the sequence out over the width of the warp? Share your thoughts and ideas in the comments.
May you discover more options than you know what to do with.
Happy Coloring,
Karen