As always, one idea leads to another. I am planning warp colors for linen lace weave scarves, and color wrapping helps unleash ideas. And your comments helped "stir the pot." You asked for my thought process. Here goes. (If you missed Tools Day: Color Wrapping, you'll want to read it first.)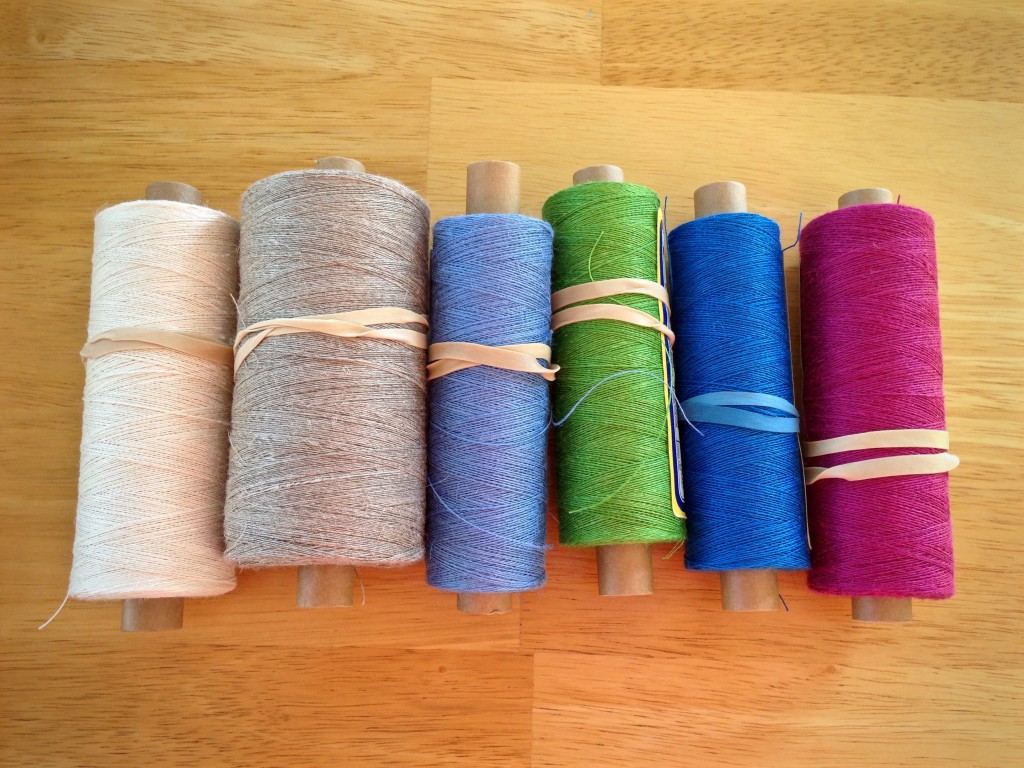 I started with the idea of making a smooth transition from one color to the next. That was card #1. Then, I made more distinct stripes on card #2. For #3, I aimed for a mirrored arrangement. #4 blends colors in a different order.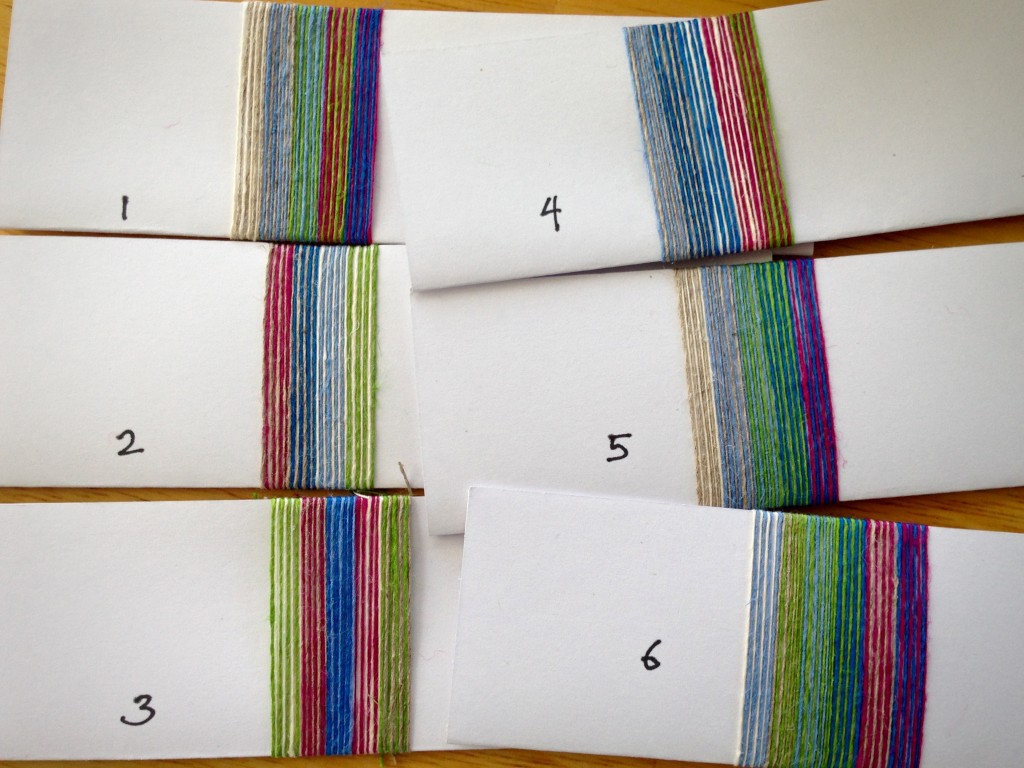 Of those first four cards, #1 was close to my ideal. But the magenta and green stripe seemed out of sync. So I made adjustments, and card #5 became my favorite.
Next, I arranged the six colors of thread from light to dark, and paired each color with its best partner. For example, starting with cream, "With which other color does cream look best?" With enough samples to see all the options, I concluded that light blue suits cream the best. I did that kind of pairing with each color to make card #6. Now #6 became my runaway favorite! And, card #6 received the most votes in the comments from you, too.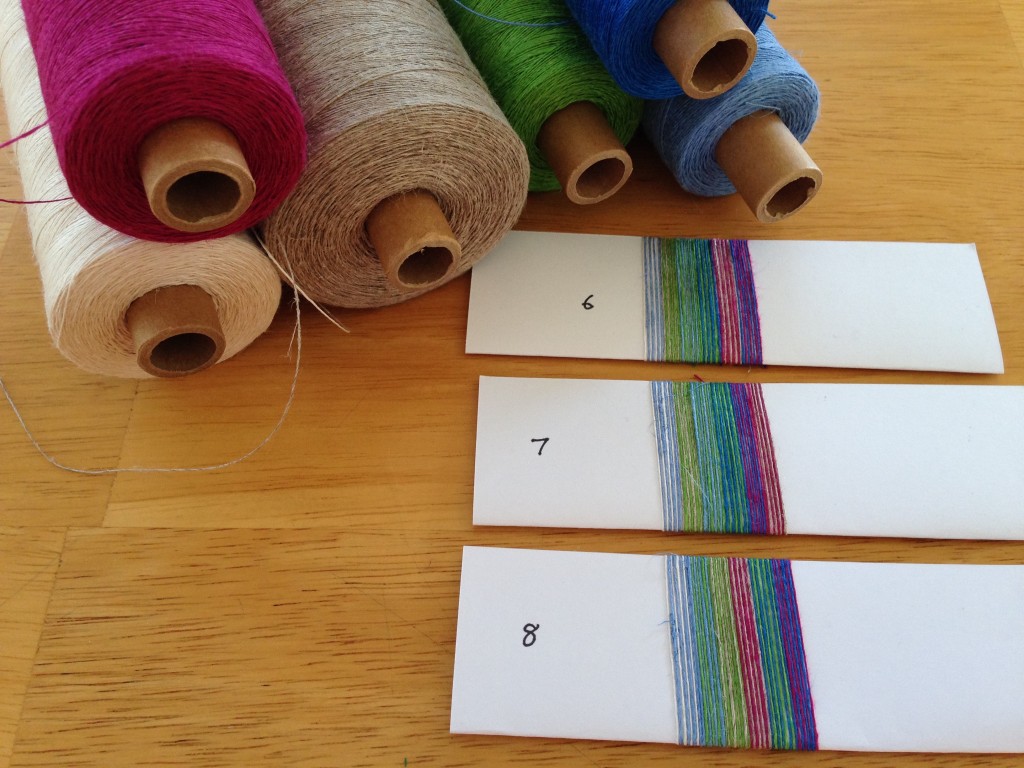 I color wrapped two more cards, trying to improve the color gradation. #7 and #8 have the same composition of stripes as #6, but in different arrangements. The "winning" color arrangement will become stripes spread across the warp in a Fibonacci sequence.
Now… Which one of these three would you choose: #6, #7, or #8? (I'd love to hear from you if you left your opinion the first time, and if you didn't.)
May you see options by thinking things through.
Happy Coloring,
Karen