I normally pin a measuring ribbon to the cloth being woven, moving the pins as I advance the warp. This rug is different. I am using a graph paper sketch; and beside each block on the sketch I have written the number of inches to weave. The tape measure that hangs at the end of my weaving bench makes it easy to follow the plan, measuring frequently as I go. This requires mindfulness as I weave, paying attention to the pattern.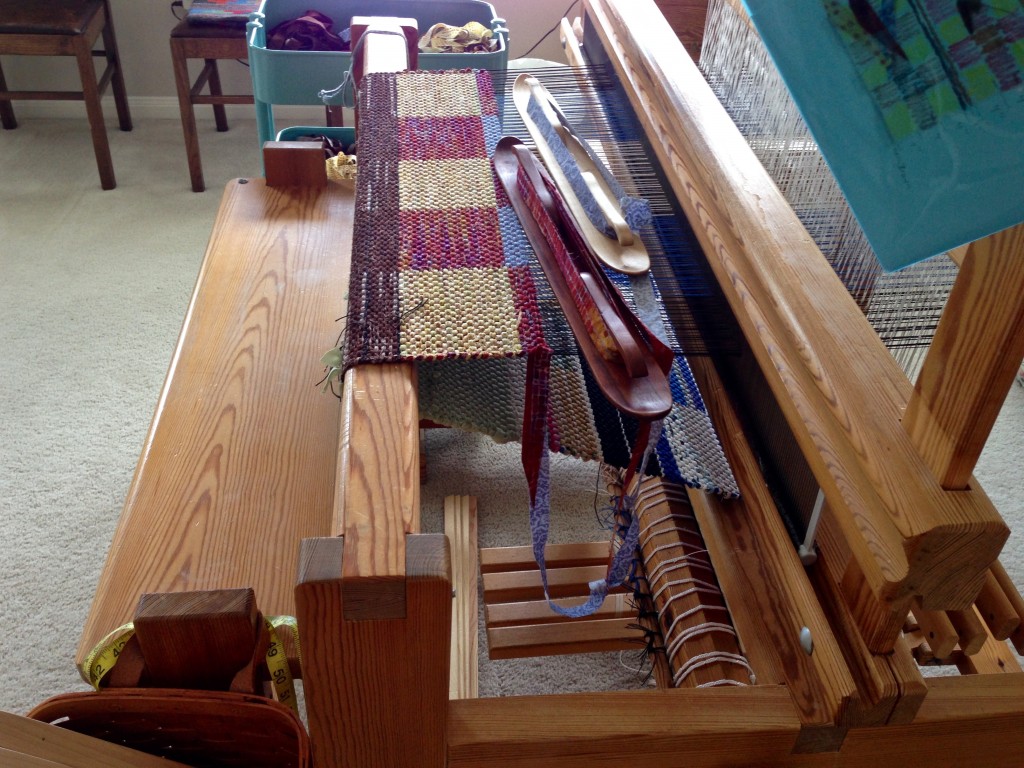 I have the end in mind, and this may turn out to be my favorite rag rug ever! (Have I said that before?) It is true that my favorite thing to weave is usually that which is currently on the loom…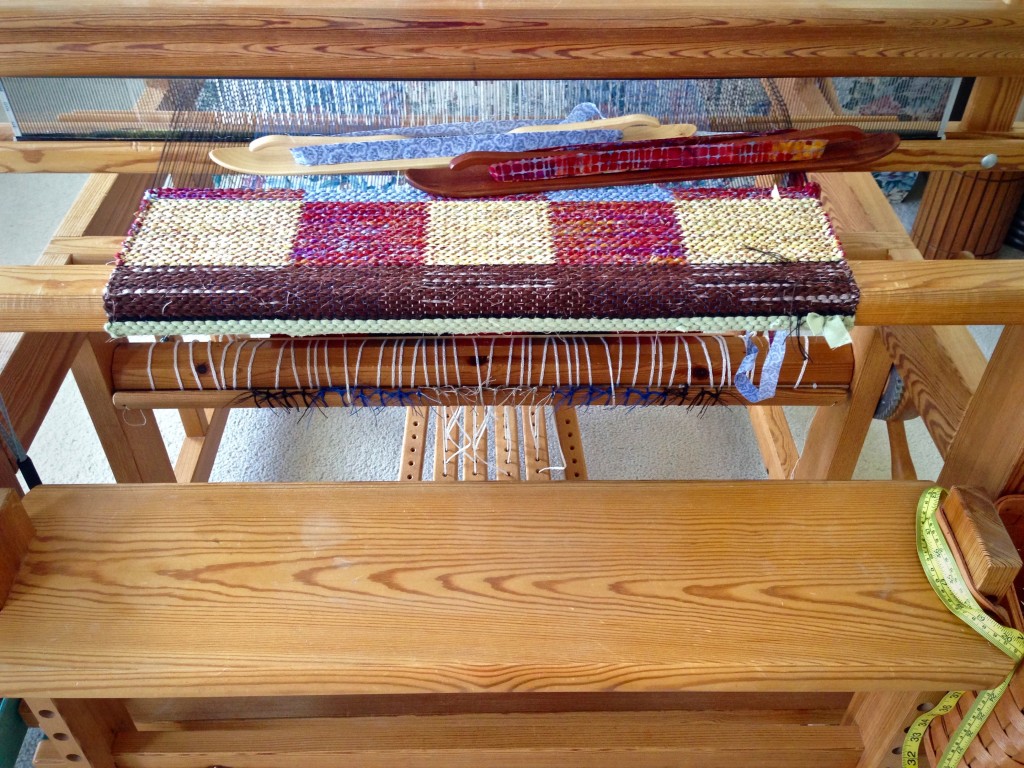 The Maker of heaven and earth is mindful of you. Cherishes you as his favorite. I know that seems incredible; but as a weaver, I understand it. When you create, you care about the process and the results. As the ones created, we find ourselves in his story. The living Creator God invites us to himself. So, we come to his studio to meet the Mastermind behind the marvelous creations.
May your hands find favorite things to make.
Happy Weaving,
Karen