It is time for wet finishing. As curious as I am to see how the linen fabric will emerge through the process, I still hesitate when it is time to put the fabric in the water. Fresh off the loom, the fabric is coarse and stiff, but it looks good! I know that the water, mild soap, and gentle washing machine agitation will absolutely change the character of the cloth. Wet finishing should change the cloth for the better… Finally, I look at my notes again from the wet finished sample piece, and gain the courage to put the linen fabric in the water…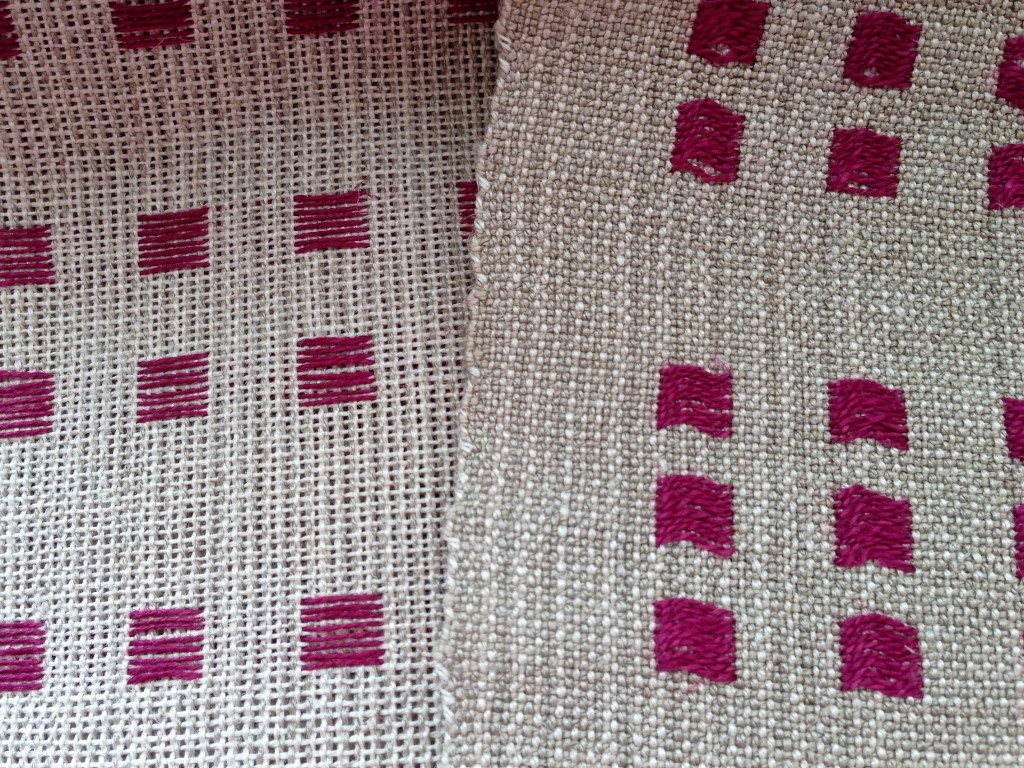 Don't hesitate to pray. Seek God when things are calm. Today is the best time to pray, when things are going well. Oh yes, there may be changes as a result of your prayers, but the changes are all good.
May you see the positive changes you hope for.
With anticipation,
Karen