Choosing fabric for a rag rug reminds me of song writing. I like to start with a pretty melody. Add some harmony. Write a good accompaniment to finish the song. Be sure to include a good balance of harmony and dissonance to make the music exciting. That's a good description of my thought process for selecting fabric for a rag rug design.
Start with a melody–a fabric in the color(s) that you want to use in your design.
Add harmony–one other fabric that compliments the first one.
Write the accompaniment–with the chosen pair of fabrics on the table (or in the shopping cart at the fabric store), lay other fabrics beside them, one at a time. Select compatible colors that enhance the "melody" and "harmony." Eliminate fabrics that "sing a different tune;" but don't be afraid of unusual combinations. Some dissonance can work in your favor to add interest and excitement to the mix.
Here are a few examples of fabric combinations I am playing around with as I plan my next double binding rag rug design.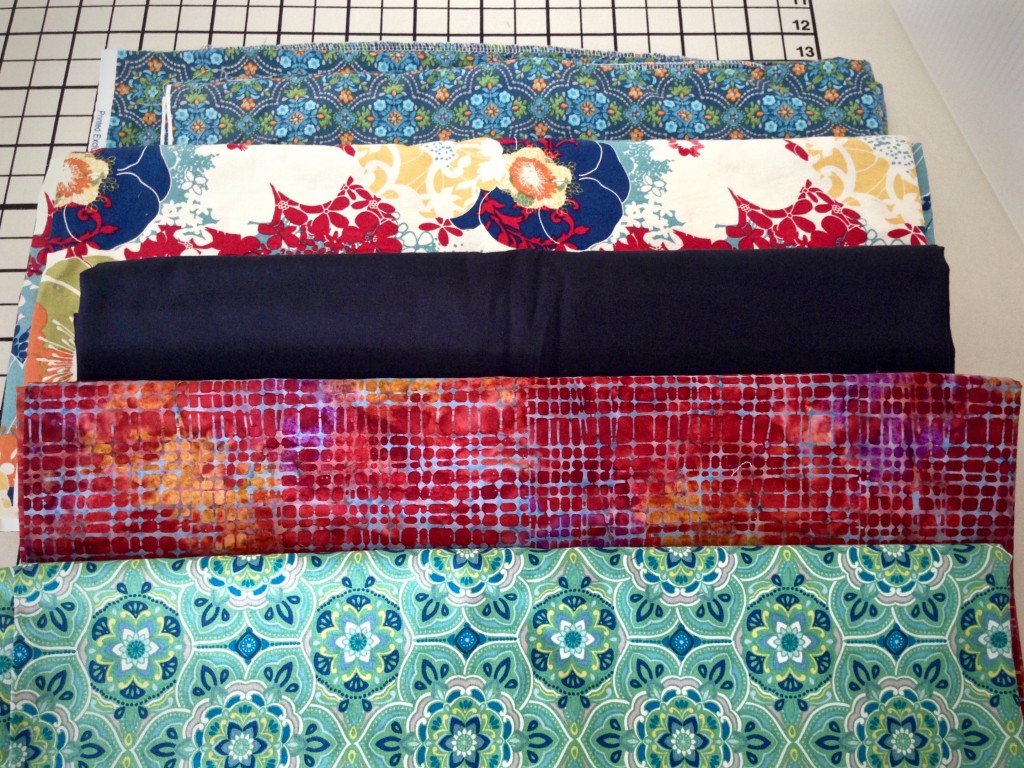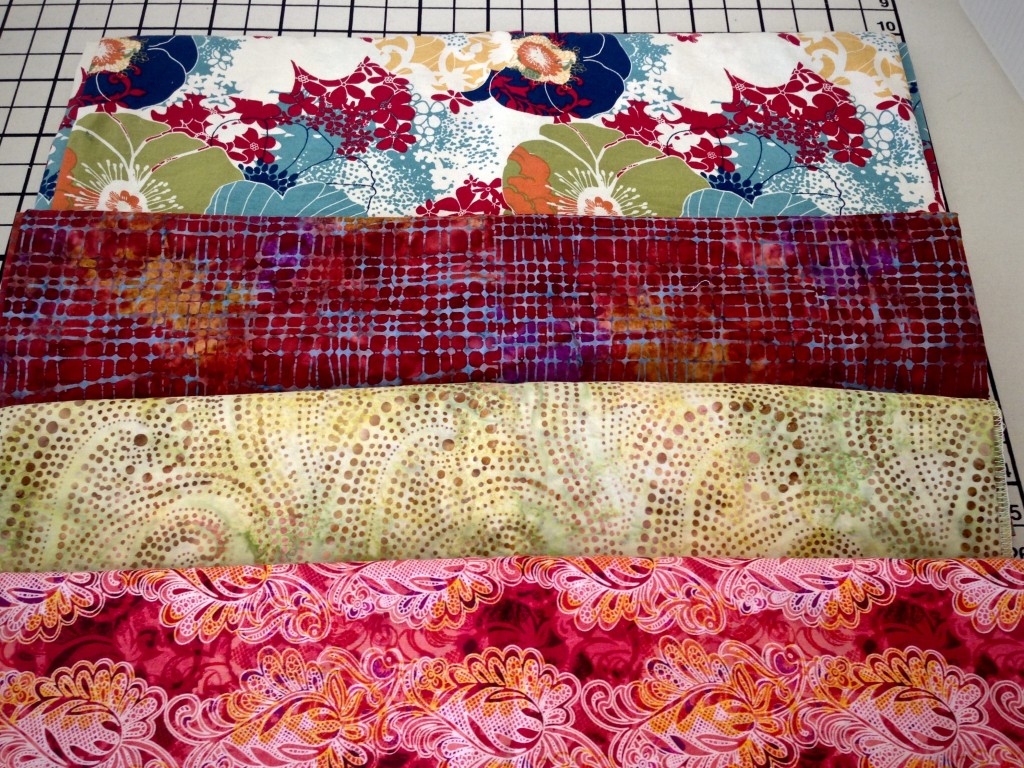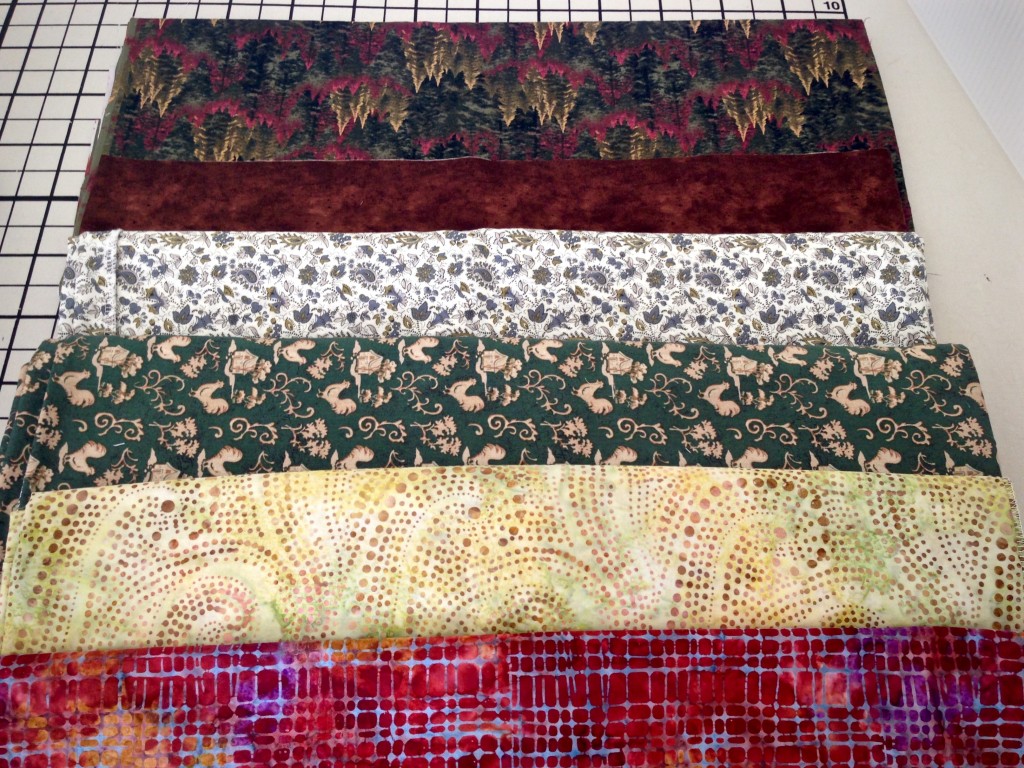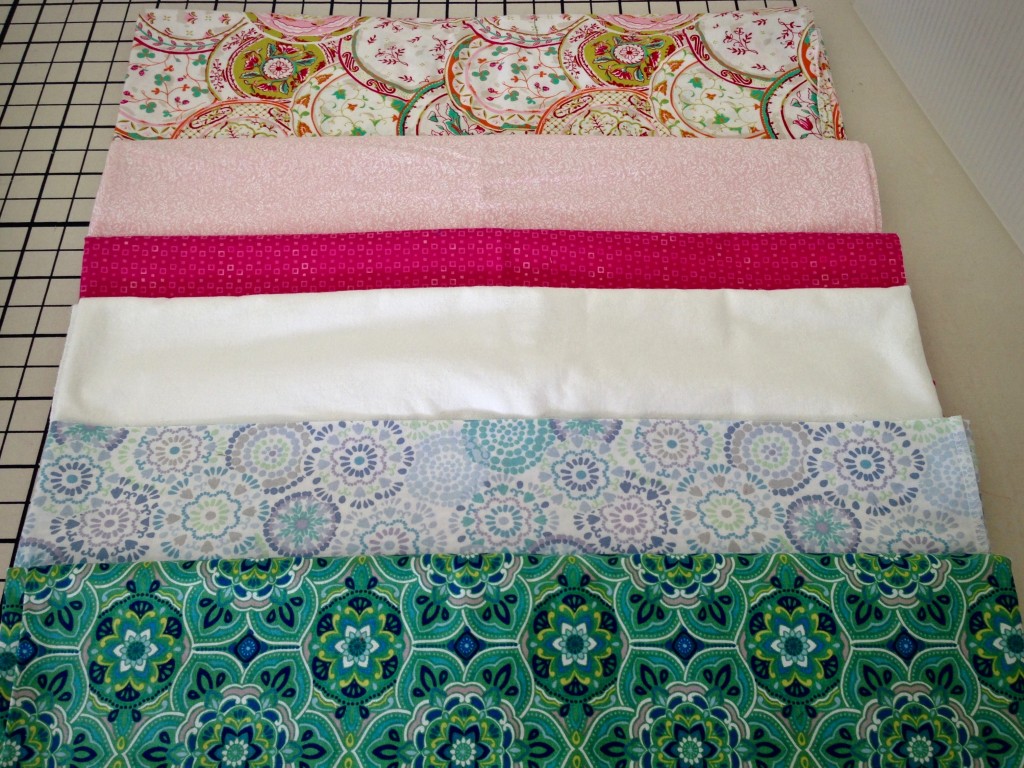 You can view my double binding rag rugs on Etsy to examine some of the fabric choices I have made for previous rugs.
Classic Check; Autumn Clouds; Improvisation; Woodland Walk; Black and Red Squares; Forest at Dawn; Opportunity in Disguise; Painting Sunsets.
May you find a good balance of harmony and dissonance.
With a song in my heart,
Karen