This is a good day to put new strings on my cello. And to make my looms look like stringed instruments. Cello strings are tuned by tightening them until they reach specific pitches. Warp threads are "tuned" by tightening small groups of ends, one group at a time, until all the warp ends are equally taut. When the strings and threads are tensioned as they should be, it's possible to create beautiful things–music and cloth. The bow and the shuttle turn strings and threads into songs.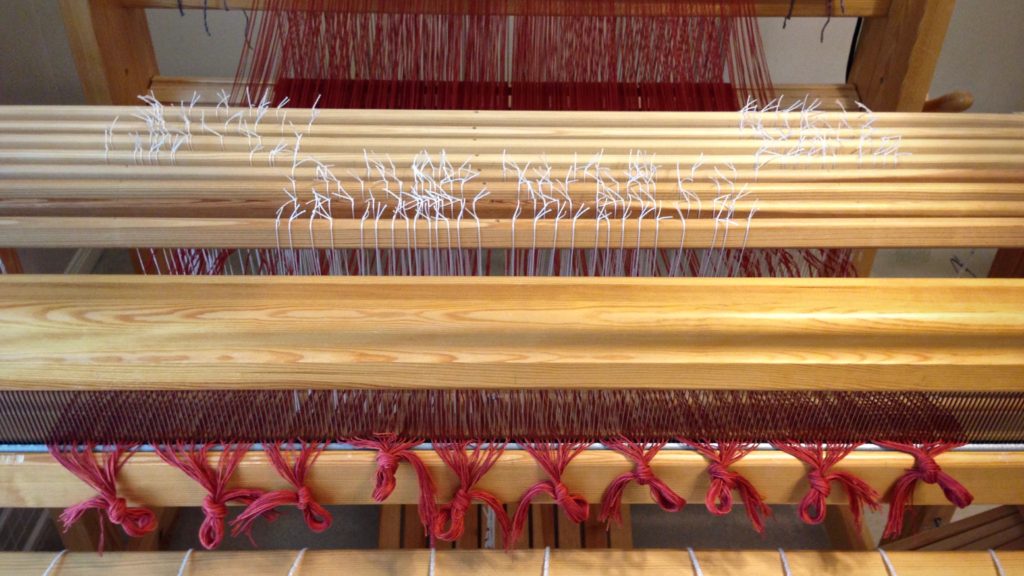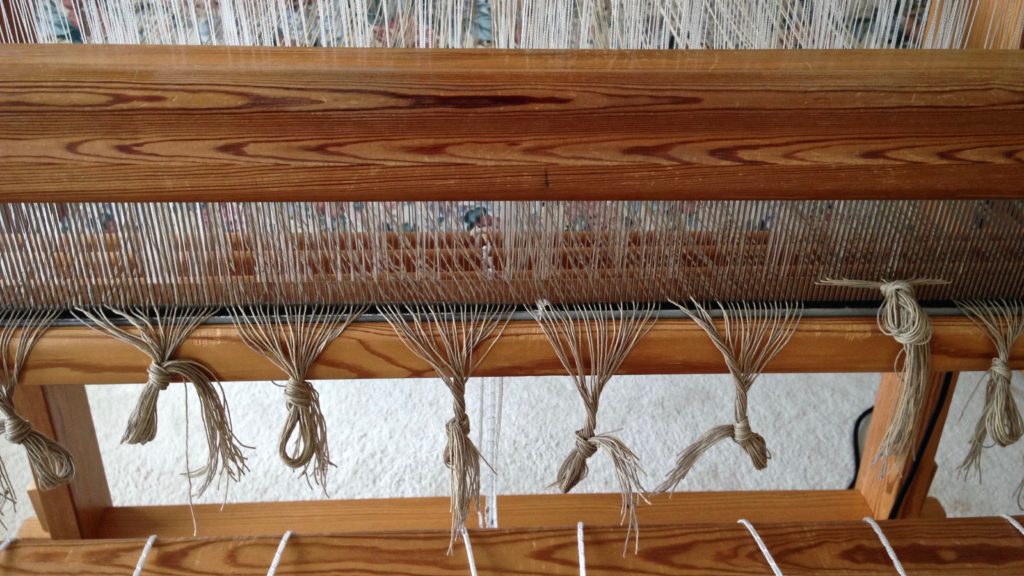 You must accurately hear pitches to tune a cello. You must have a keen sense of touch to evenly tension a warp. These skills can be learned, but only by those who are interested in learning.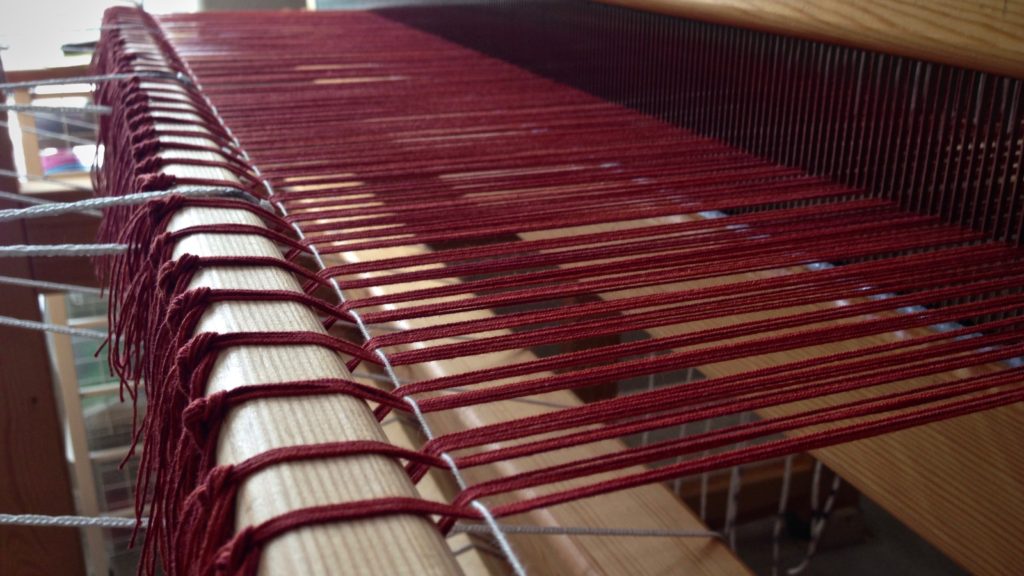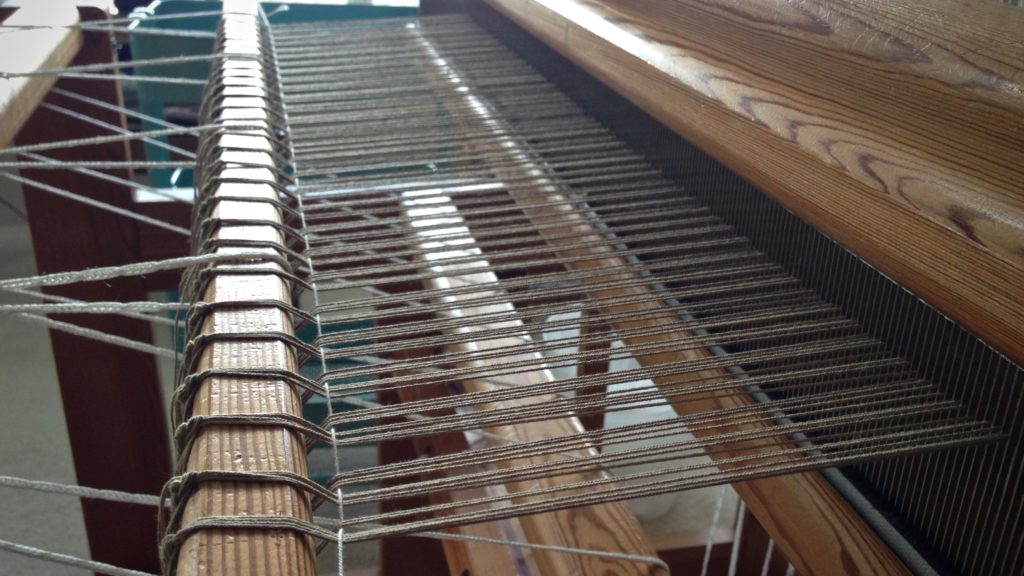 This reminds me of wisdom. Wisdom cannot be bought, and will never make sense to someone who has no interest in it. You can pay for knowledge and instruction, but wisdom only comes to those who have a heart to be wise. Let the music begin! 
May your heart be wise.
Happy music making,
Karen