Hems shouldn't be noticed. At least, not at first glance. I don't want the stitching of the hem to detract from the overall handwoven quality. Decorative items, like this table runner, deserve a hand-stitched hem. But for functional pieces, like these tea towels, I stitch the hems on my trusty old Bernina sewing machine. This ensures the durability I want for something that will be thrown in the washer and dryer again and again.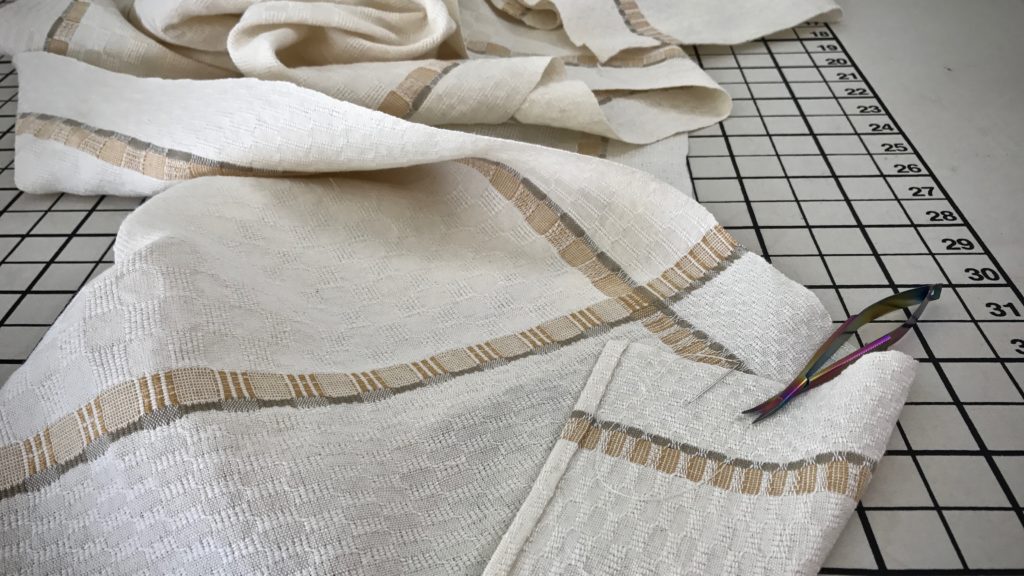 Last year I purchased a Bernina walking foot through my local Bernina repairman. It was one of the best sewing investments I have made. (Don't be fooled by off-brand "Bernina compatible" products.) The advantage of a walking foot is that it evenly feeds layers of fabric, which is especially useful for sewing handwoven fabric. And for the towel hem, it means the top of the hem won't become skewed and slanted as you sew, like it might with a regular sewing machine foot.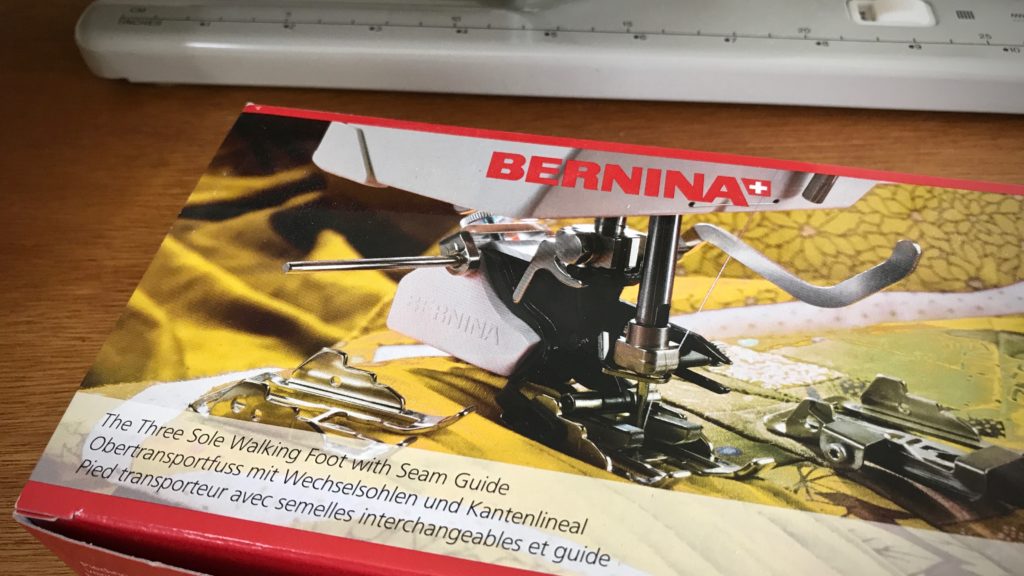 One of the three sole plates that comes with the Bernina walking foot is a sole for edge stitching. This works beautifully for stitching a narrow hem on lighter-weight fabric, like these airy cotton and linen towels.
My process for a machine-stitched narrow hem
Turn and press the 1/4″ hem twice. Hold the folded edge in place with small fabric clips.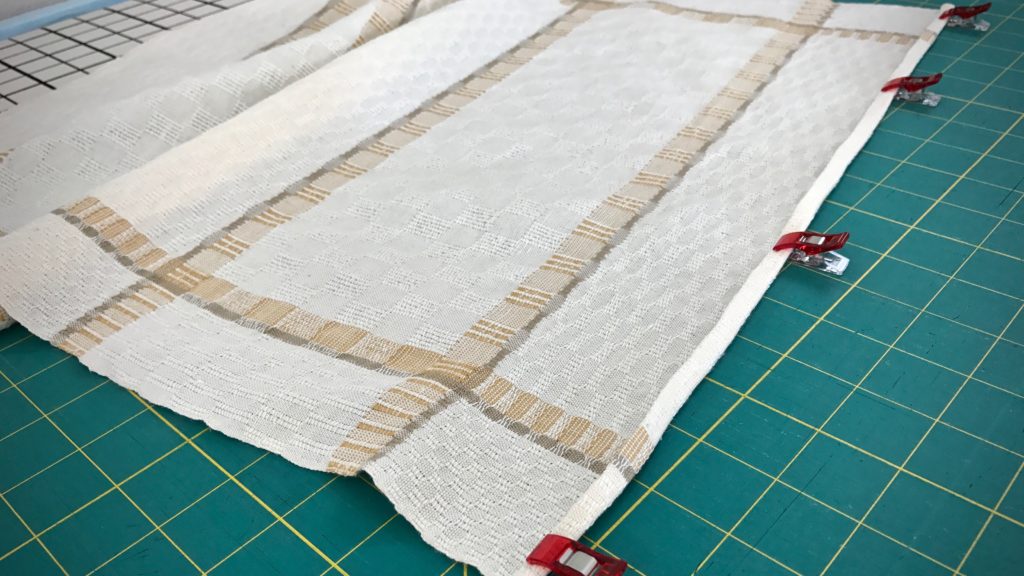 At the sewing machine, attach the edge-stitching sole plate to the walking foot. Align the fold of the hem with the edge-stitching guide.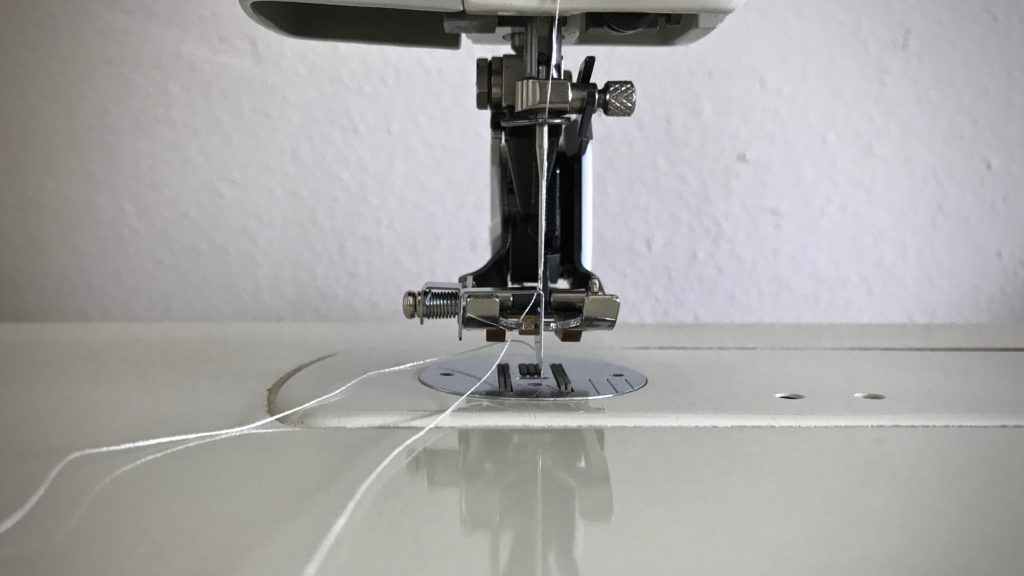 Adjust the sewing machine needle to the right, so that it catches the fabric just inside the edge of the fold.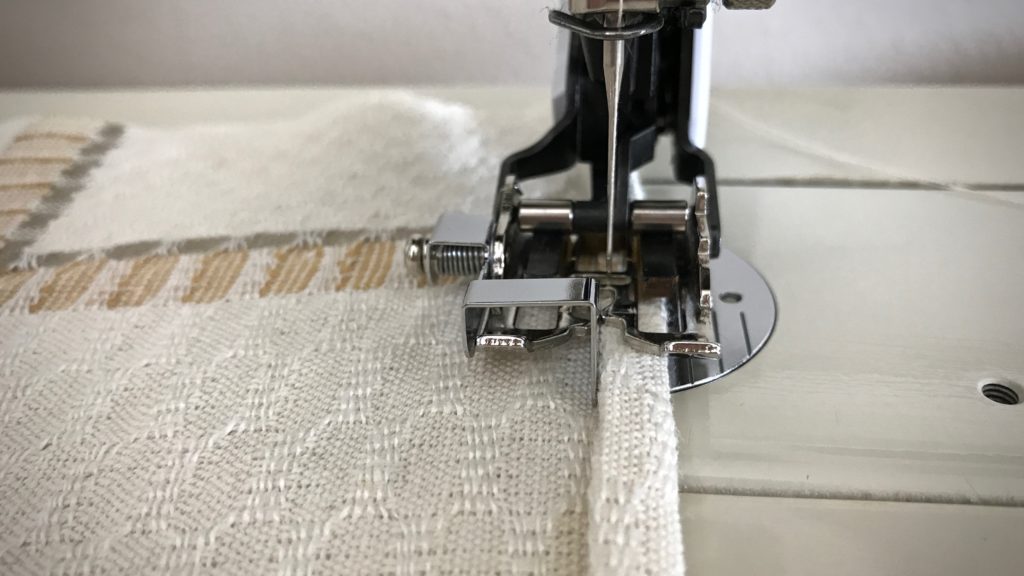 Slowly sew a narrow hem, keeping the folded edge next to the walking foot's edge-stitching guide. Remove fabric clips before they come to the needle.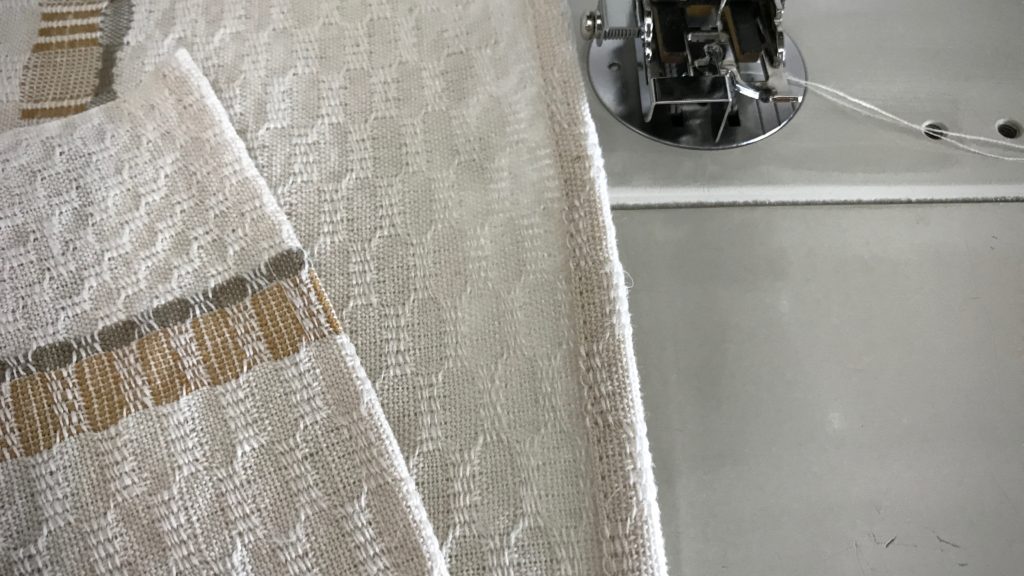 May your hems be a suitable frame for your handiwork.
Finishing,
Karen