This is the Christmas-tree-skirt project. I wove 3 1/2 meters of background fabric with 8/1 Möbellåtta warp and 6/1 Fårö wool weft. Now, having sorted through all my handwoven remnants, big and small, I have colors and textures for telling the Nativity story in appliqué. My friend with appliqué experience has advised me on materials and technique, for which I am enormously grateful.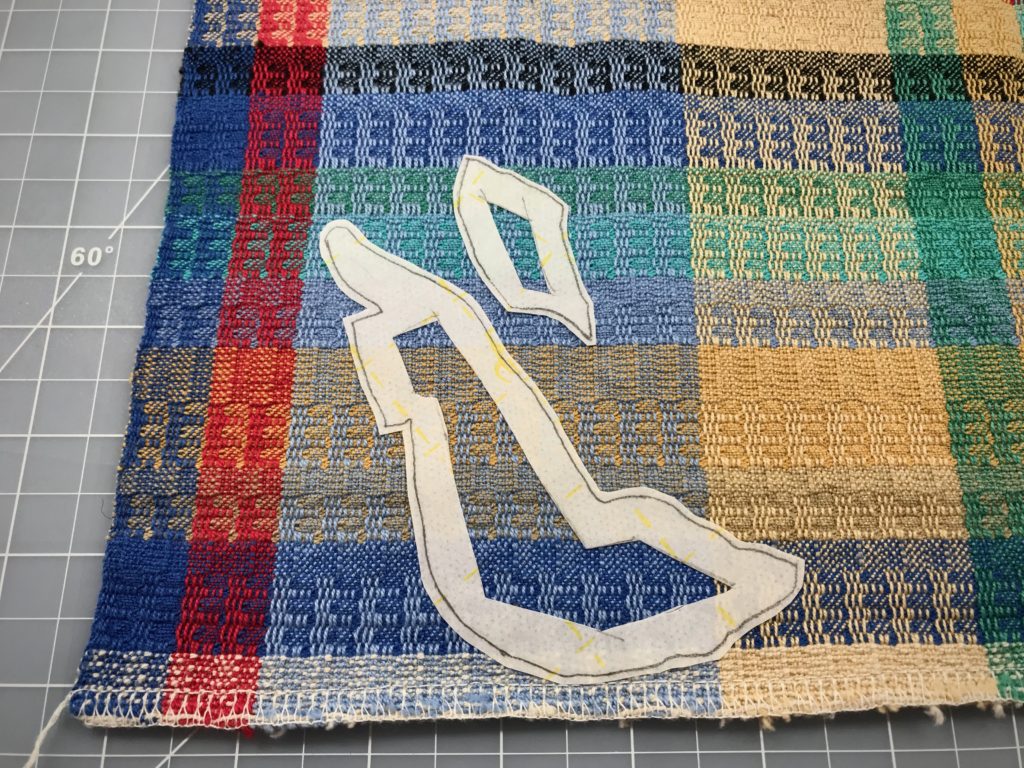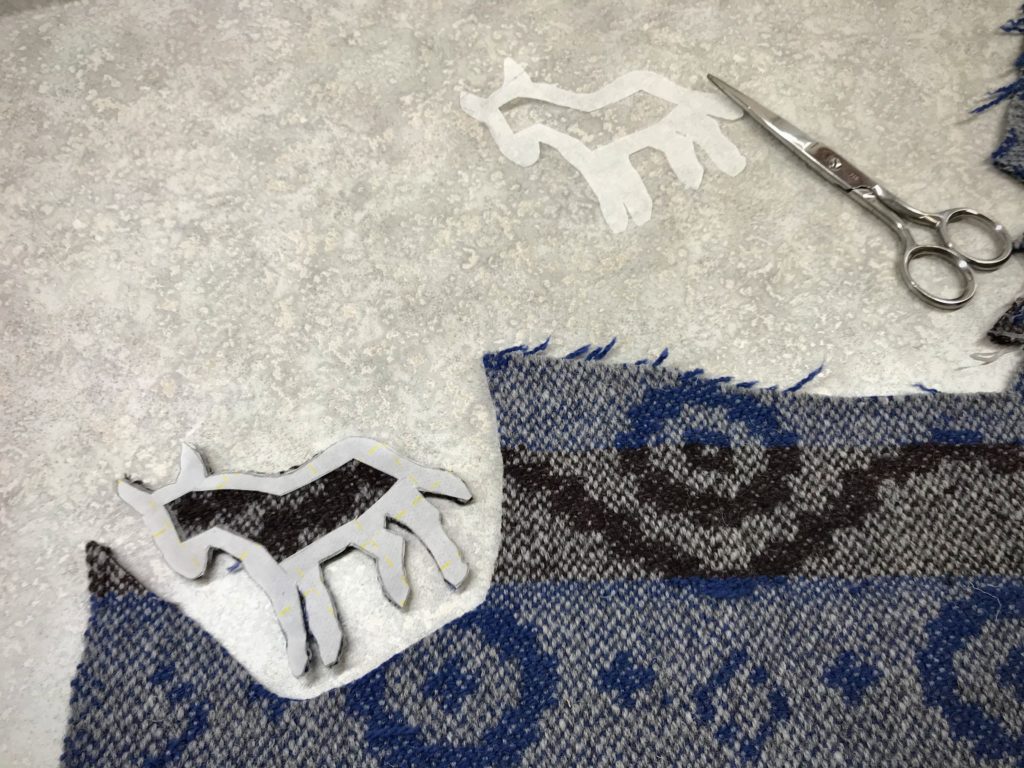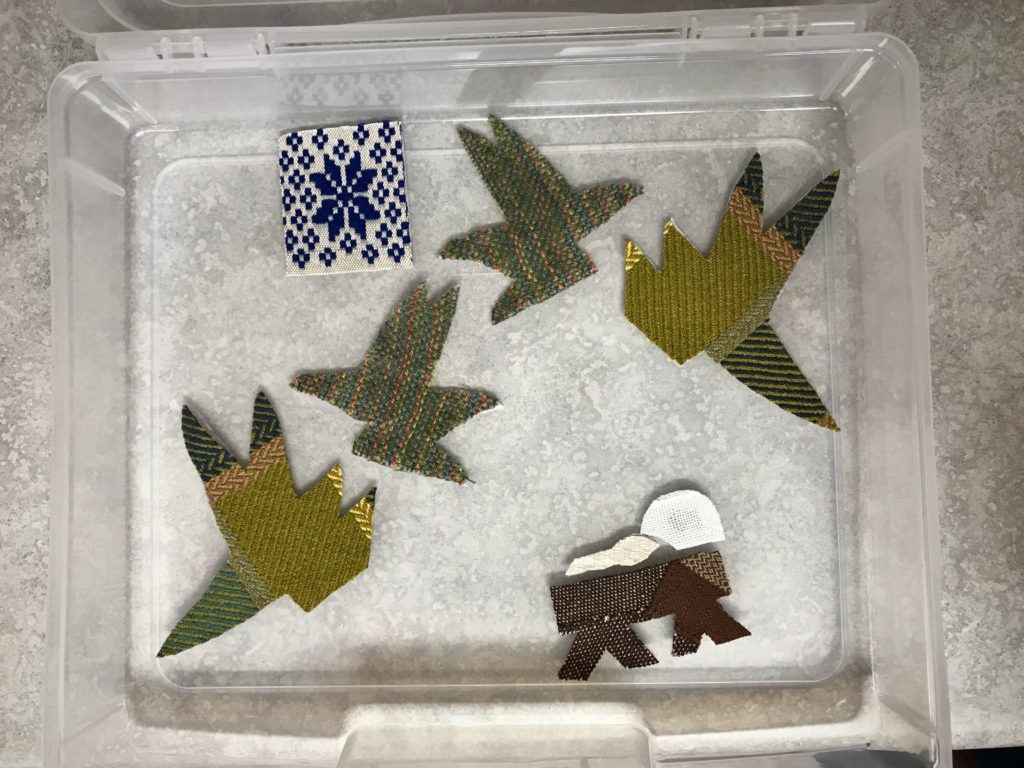 Using a double-sided fusible product, I carefully cut out each shape. After laying all the pieces out in the proper arrangement, I fuse them, layer by layer, to the background fabric. The Nativity narrative is formed, piece by piece. I still have handwoven remnants to add to the lower edge, and embroidery to stitch around some of the appliqué shapes. I'm hopeful to complete all of it before Christmas.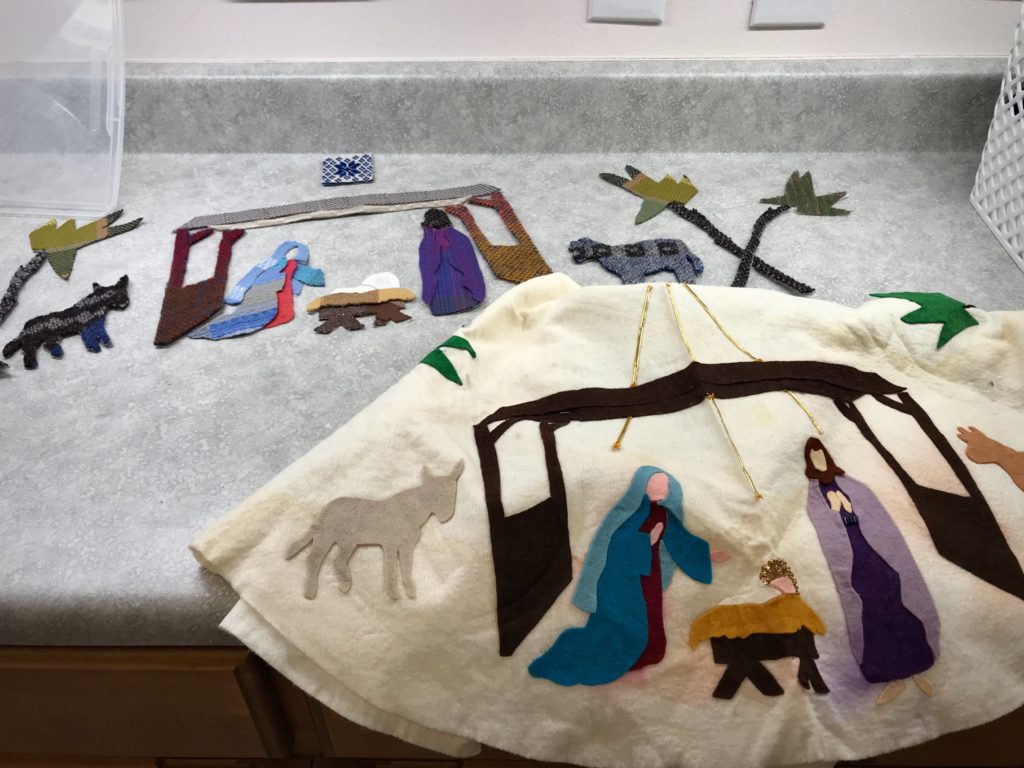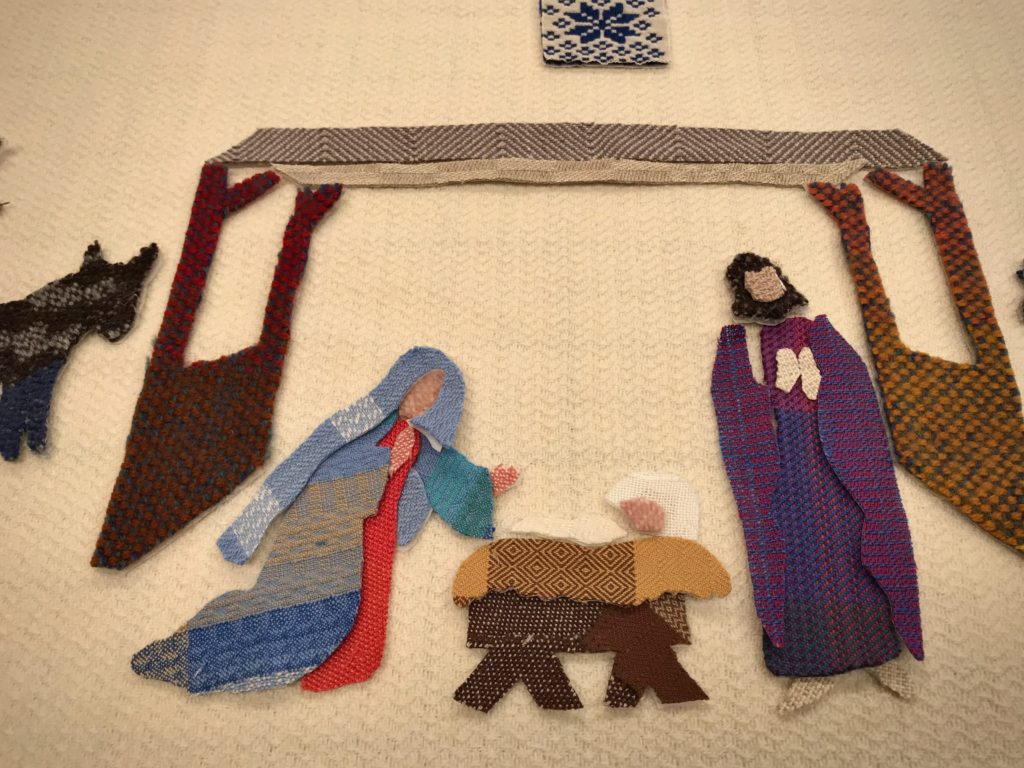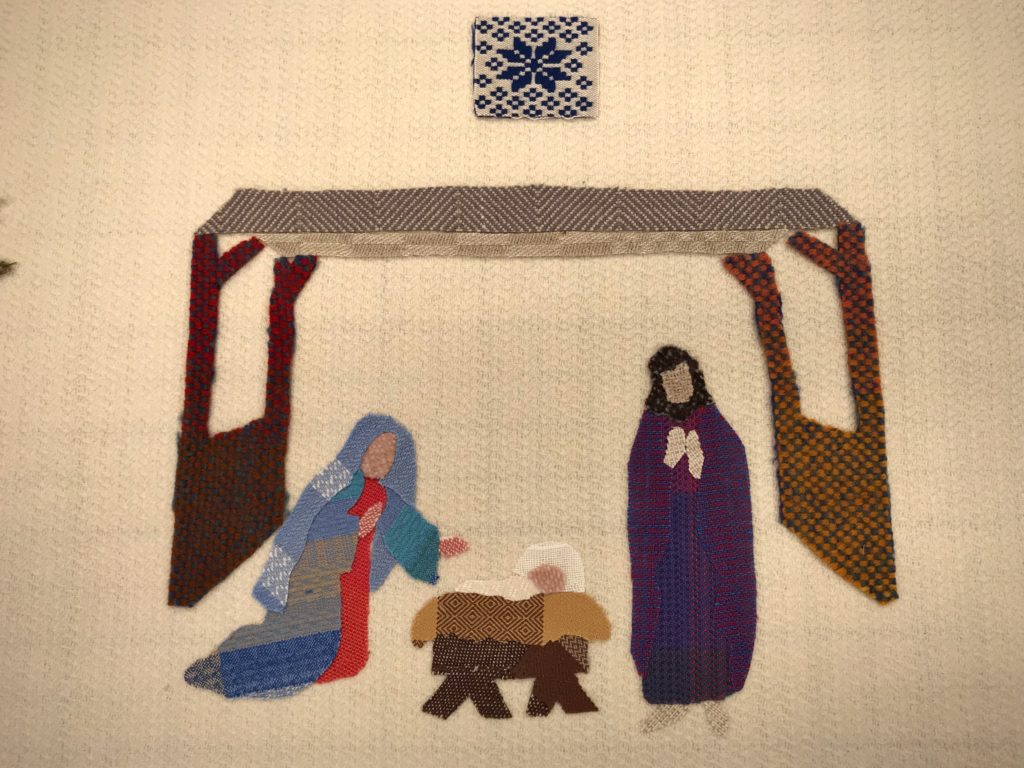 My remnant scene tells the story of God with us. The holy babe in a pieced-together manger reminds us that God loved us by sending Jesus to our worry-ridden world. Worries are the little things and big things that we would like to control, but can't. Can we add one moment to our lifespan by worrying? Trust in Jesus replaces worry because it puts control back in the right hands.
May you live worry free.
Love,
Karen