Steve and I assembled another loom recently. This 40 cm (15 3/4") Glimakra Siru Rigid Heddle Loom is going camping with me. It folds and opens effortlessly, even with a warp on it. The Siru loom has built-in support for two heddles. This gives me the perfect excuse to dip my toes into two-heddle weaving on the rigid heddle loom.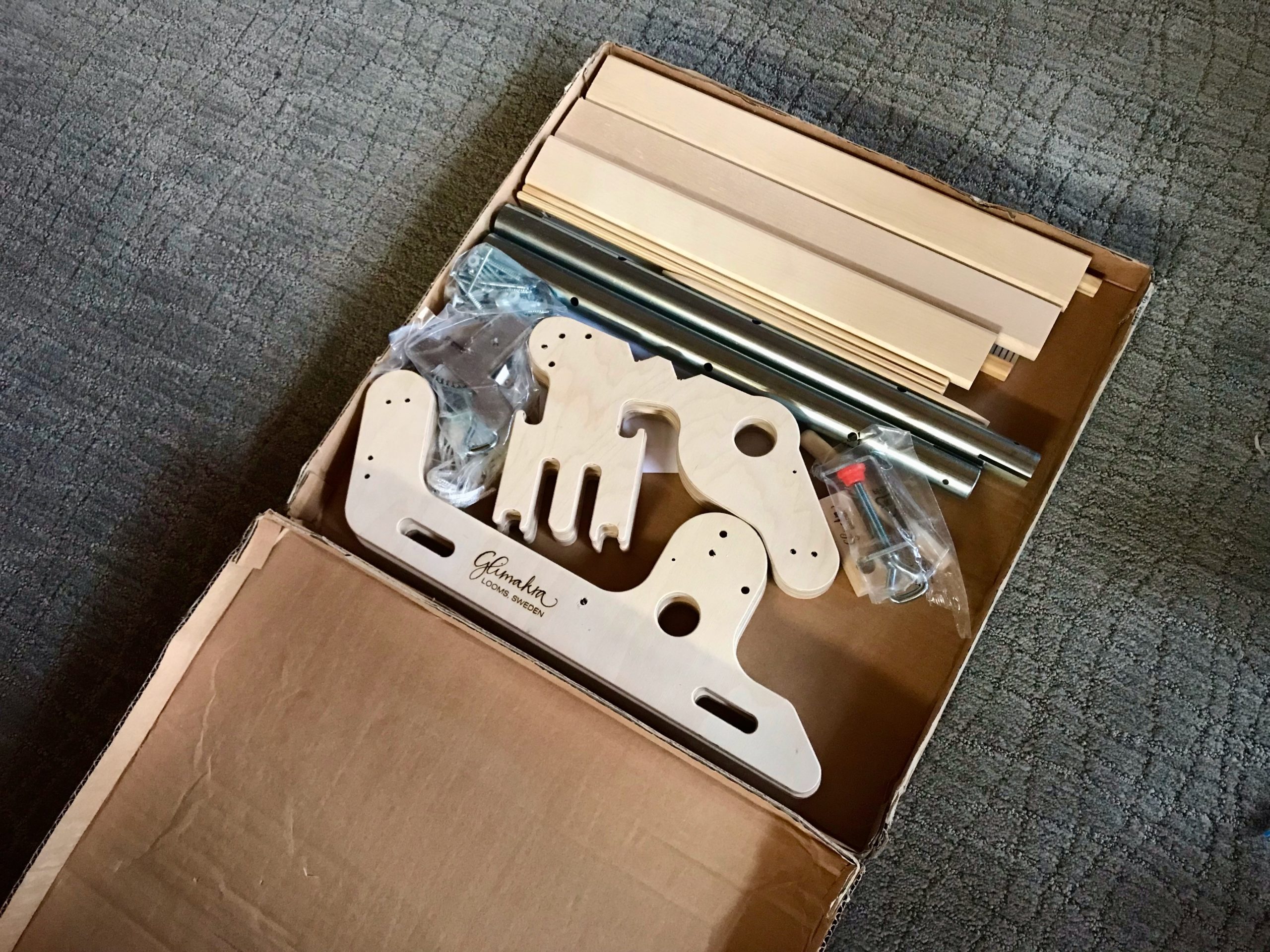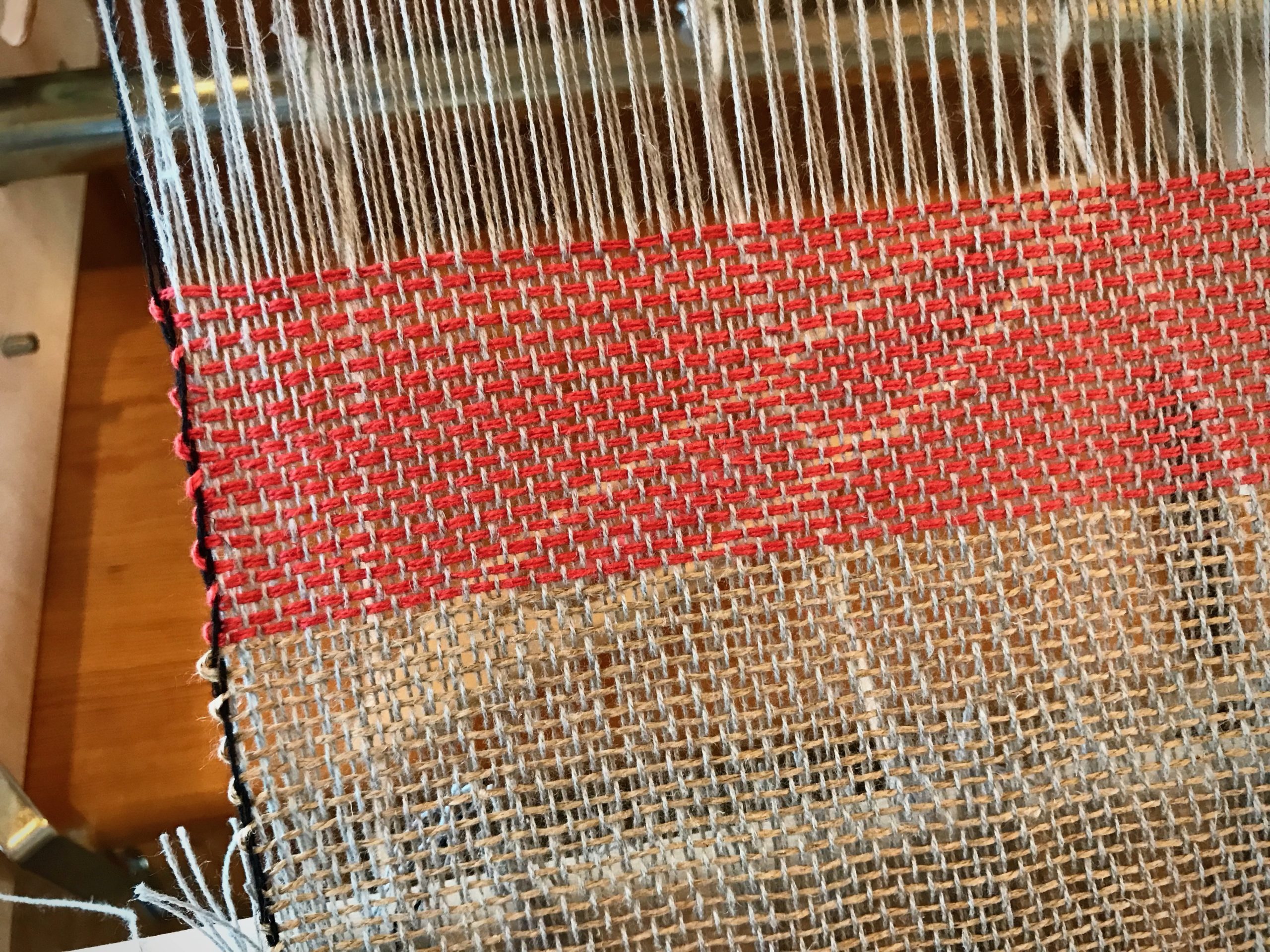 As with any loom assembly, Steve and I first lay out all the parts and pieces, putting like things and sizes together. We then mark off the supply list in the instructions to make sure no parts are missing. That prep work simplifies the whole assembly process. The written instructions that come with the loom are sparse, but I found this online video that shows clear assembly steps for the Siru: Siru Assembly
I am impressed with the Siru for its sturdy construction, ease of folding, and smoothly operating ratchets. I will write more on two-heddle weaving on the rigid heddle loom in the future, as I gain experience…
And here is our one-minute version of assembling and weaving on the Glimåkra Siru Rigid Heddle Loom:
May you put your parts and pieces in order.
Happy Travel Weaving,
Karen