My first drawloom warp used ten pattern shafts, which was plenty. I have now installed the cords and draw handles for all fifty pattern shafts, so the sky's the limit! (See Process Review: First Drawloom Warp)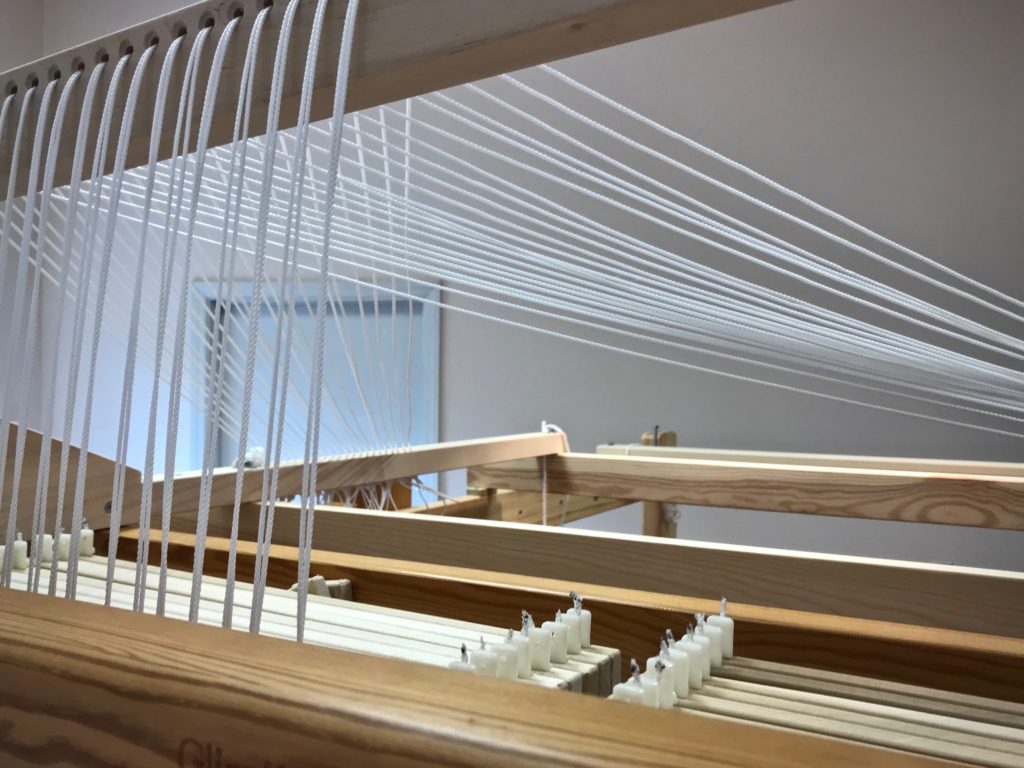 Adding all these draw cords and handles is a big job. It involves a cord threader and scissors and time—reaching, going back and forth, measuring, cutting, tying. Over and over. It's not hard, but it seems endless. Yet for some strange reason this job is entirely enjoyable. I feel like an architect and builder, a dreamer and investor. It's incredible to step back and see the structure that this effort has produced. And this is merely the set up. Can you imagine the weaving prospects?!
This is how we build good structures in our lives. Intentional, persistent, focused. Listen well. Over and over. The way we speak makes a difference in the way we listen. When we speak with grace, seasoned for the hearer, we ready ourselves to listen. Our cord threader is our unselfish attentiveness to pull someone else's thoughts and questions toward our understanding. With this beautiful structure we are ready for anything. Accomplished through the grace of God, the sky's the limit!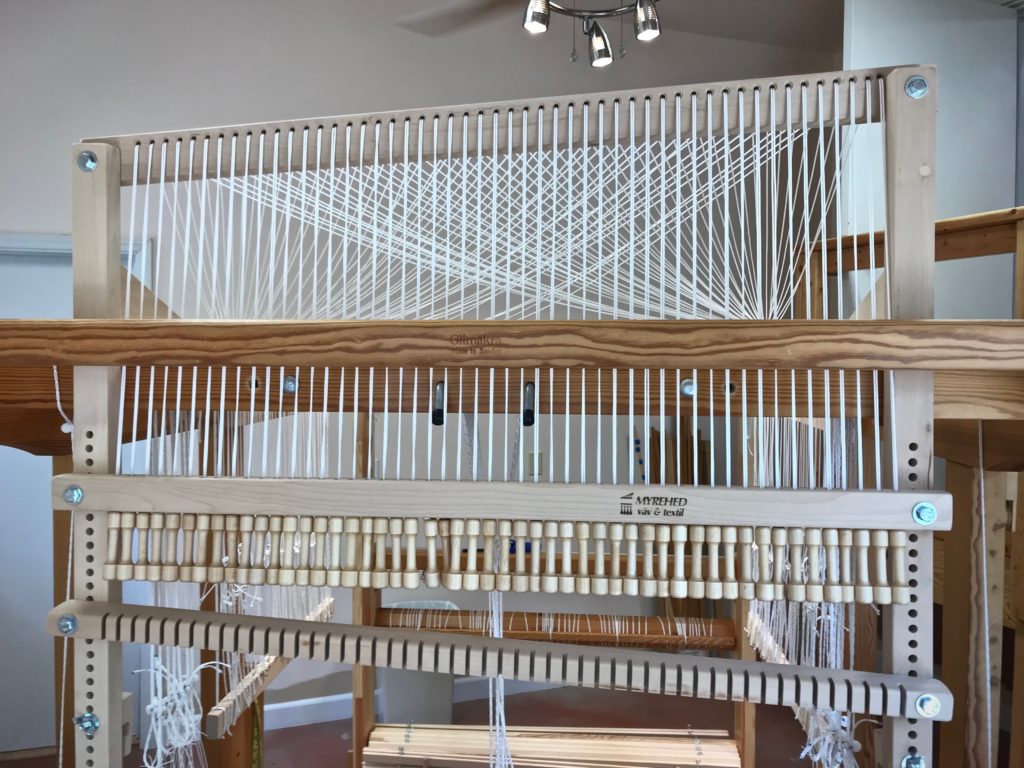 May your words be seasoned with grace.
Getting ready,
Karen