Through my exploration of Swedish weaving techniques, I have acquired several Swedish weaving books. Fortunately, I also found a Swedish-English weaving glossary with pages and pages of translated words. Looking up a word at a time, I slowly made my way through small portions of the books. And then I discovered Google Translate, an app for my iPhone!
Google Translate allows me to type Swedish words or phrases, or try to speak them, and it gives me an English translation in return. The app also allows me to hold the phone's camera over printed words, and the translation shows on the phone's screen.
I'm the first to admit that Google is unfamiliar with standard weaving terms, and the results can be humorous. "Varp" might be translated as "Puppy," "Inslag" as "Element," and "Sked" as "Spoon." But "Warp," "Weft," and "Reed" are easy to understand because of their placement in the instructions. Shouldn't Google brush up on vocabulary for handweavers? Overall, the Google Translate app is a useful tool for understanding the basics of a Swedish draft and instructions.
Now, all I need are a few more Swedish weaving books!
May you overcome a language barrier.
Vävglädje (Happy Weaving),
Karen
---
I love mixing new technology with the old, passed-down tradition of handweaving. My iPhone has become a regular accessory in my daily routines. Since my iPhone is usually in my back pocket, the ease of using apps as weaving tools makes a lot of sense. (These apps are useful, even if you are not a weaver.)
Here are my favorite apps for weaving and how I use them:
Things gives me a simple way to organize my daily activities and responsibilities. I especially like the way I can break down a weaving project into parts or steps.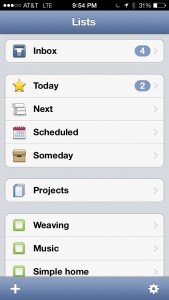 Kitchen Calculator makes conversions between metric and imperial units super easy. I use it to convert weight units and length units of thread and yarn.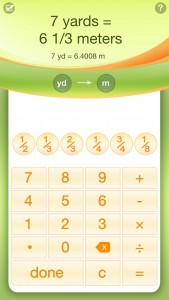 WolframAlpha is my go-to app for more complicated calculations, such as when I want to convert two numbers in an equation. Some websites list yarn in grams/yards, which makes no sense to me. This app does the heavy-lifting math so my brain can save itself for more creative work.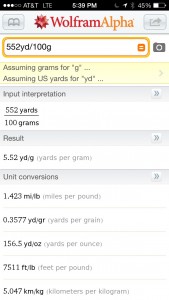 My Library keeps a list of all the books in my weaving library. This certainly helps keep me from duplicating purchases. The books are organized by category in the app, so I have them arranged the same way on my bookshelf, making it easy to find a particular book.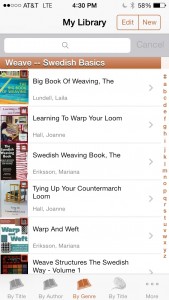 OfficeTime – Time and Expense Tracking makes it easy to track the time for every phase of a weaving project. I can also set a dollar amount per hour, so I can see the cost of labor at a glance.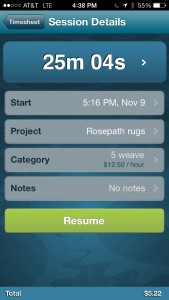 Google Translate helps me make sense of my stack of Swedish weaving books. I type Swedish words and it translates back to me in English. Usually the translation is not quite right, but close enough that I can understand what it means.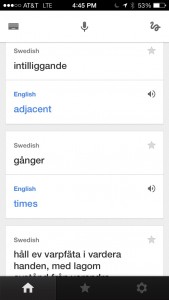 Have you found apps that are useful for weaving? Please tell about them in the comments!
May you reach a new level of efficiency that makes room for even more creativity.
Thankful,
Karen
---