The easiest and shortest route isn't always the best path out of trouble. When I want to change negative behavior, I start out trying really hard; but when my effort meets resistance, I tend to go back to old habits.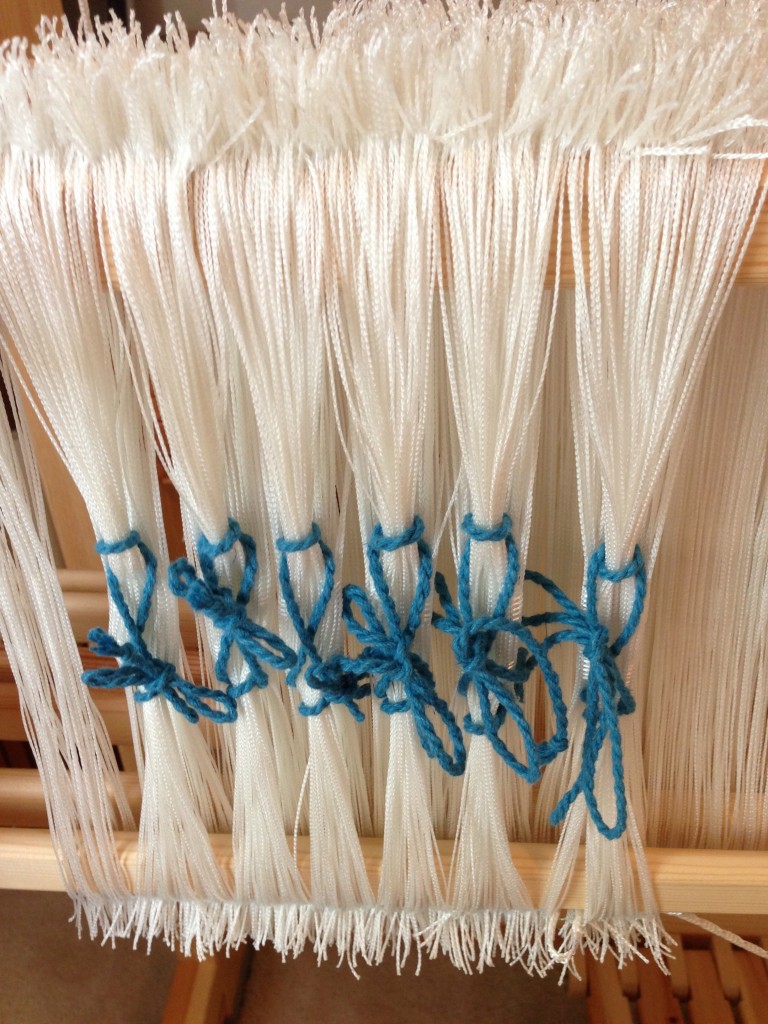 I removed all the excess heddles left from the warp rep rug. 2,760 heddles, reduced to 274. We want to improve, making positive changes in our behavior, but are we willing to remove the heddles that supported our old ways? The heddles that once served us well are now in the way. It's silly, but we keep some of the familiar old ways, just in case we want to go back into trouble…
In the ancient story about rescuing people from slavery in Egypt, God chose a path for the escaping Israelites that was indirect, irreversible, and impossible. God opened up the Red Sea for the people to cross, and then closed it back up. He essentially eliminated a return route to captivity. If we let him, I'm sure he'll close off our return route, too. It may be not be the easiest path, but freedom is never easy, is it?
May you find courage to leave old ways behind for good.
(I can hardly wait until Friday to show you what I'm weaving now! Hint: It has to do with Rosepath–my favorite Scandinavian motif.)