I maneuver this tiny band loom shuttle entirely with my left hand. Winding the shuttle properly is essential. If the thread is not wound tightly, loops of thread start slipping off the ends of the shuttle, which messes up everything. Good listening is like a well-wound shuttle, and is essential for the health of any relationship. Even when we want to listen better, it's easy to fall into bad habits.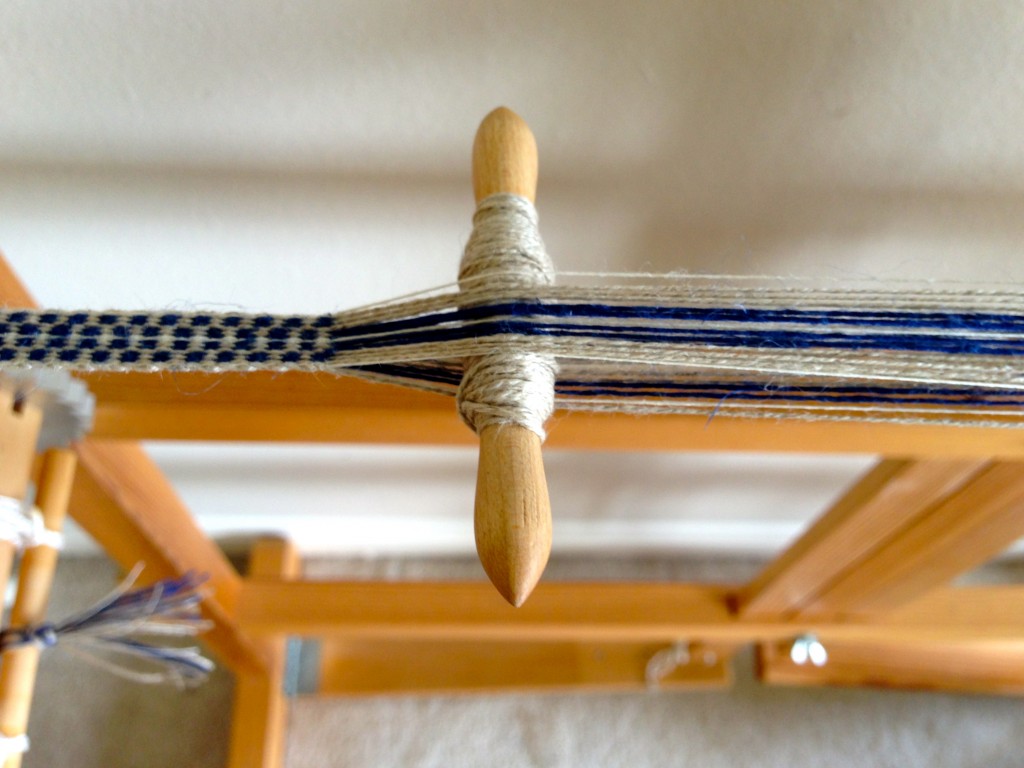 Mrs. Isenhower, your son does not have a hearing problem, the audiologist informed me. Apparently, what he has is a listening problem. Ha ha! That seems funny now, years later. When it comes to listening, though, eight-year-old boys aren't the only ones with a problem. My own viewpoint often stands in the way of hearing another. And in defense mode, I miss what another person says entirely.
If I listen with a humble heart, I am more interested in what you have to say than I am in my own opinions. Humility prepares the heart before a conversation, like carefully preparing that shuttle for the band loom, and smooths the way to truly hear.
May you hear something new as you practice listening today.
Learning to listen,
Karen