Make sure you have sample cards from yarn and thread suppliers because you never know when your daughter will get engaged. She finds her perfect wedding dress, and three weeks after that you find your mother-of-the-bride dress. A light and airy dress with a ruffled hem that is perfect for a romantic outdoor wedding under hundred-year-old oak trees. Now, all you need is a light and airy shawl to cover your shoulders. In a specific shade of coral. Then, your friend says, "Why don't you weave a shawl? You have time." Really?? Seven weeks before the wedding?! Okay, I can do this. A word of encouragement has amazing impact!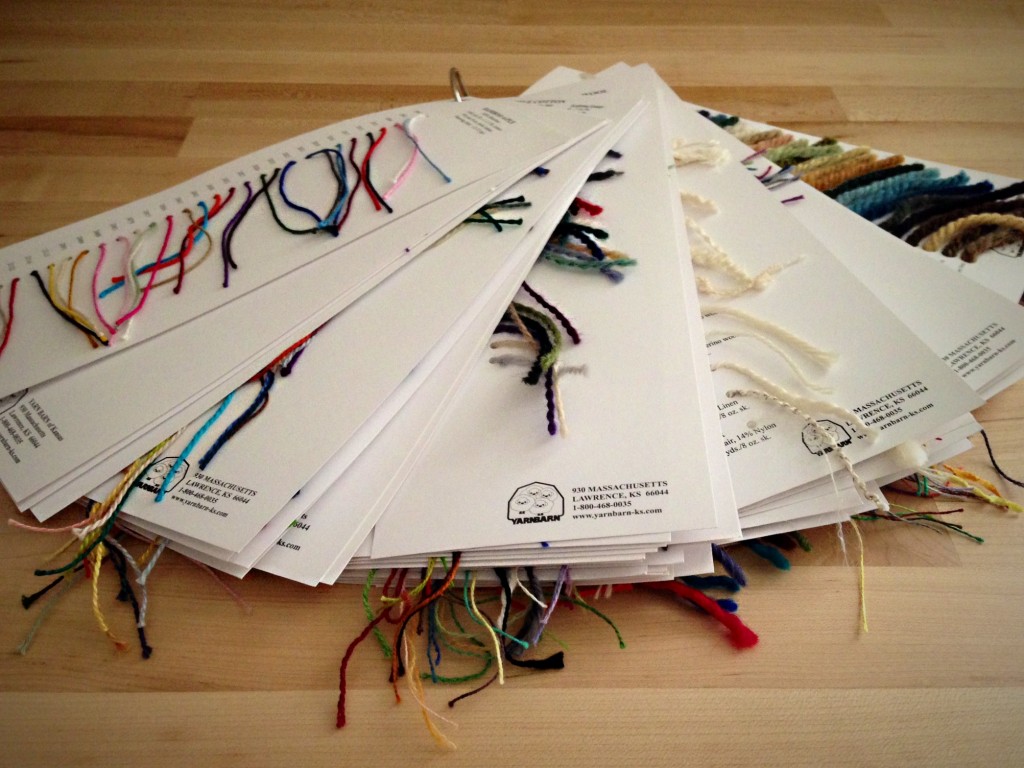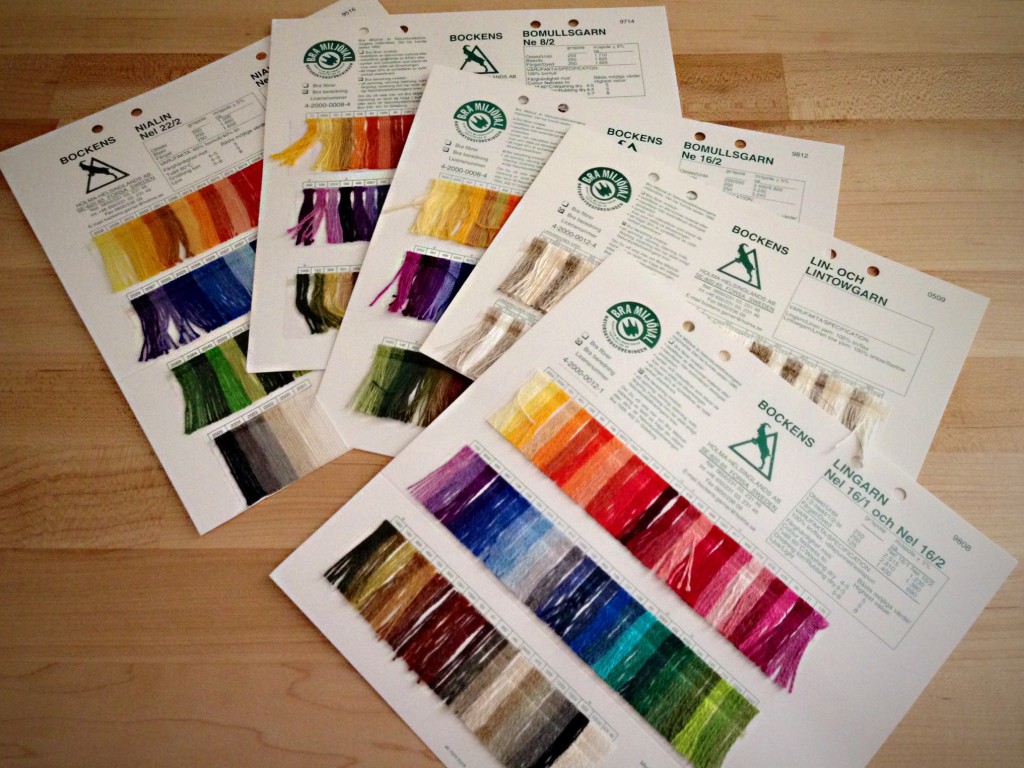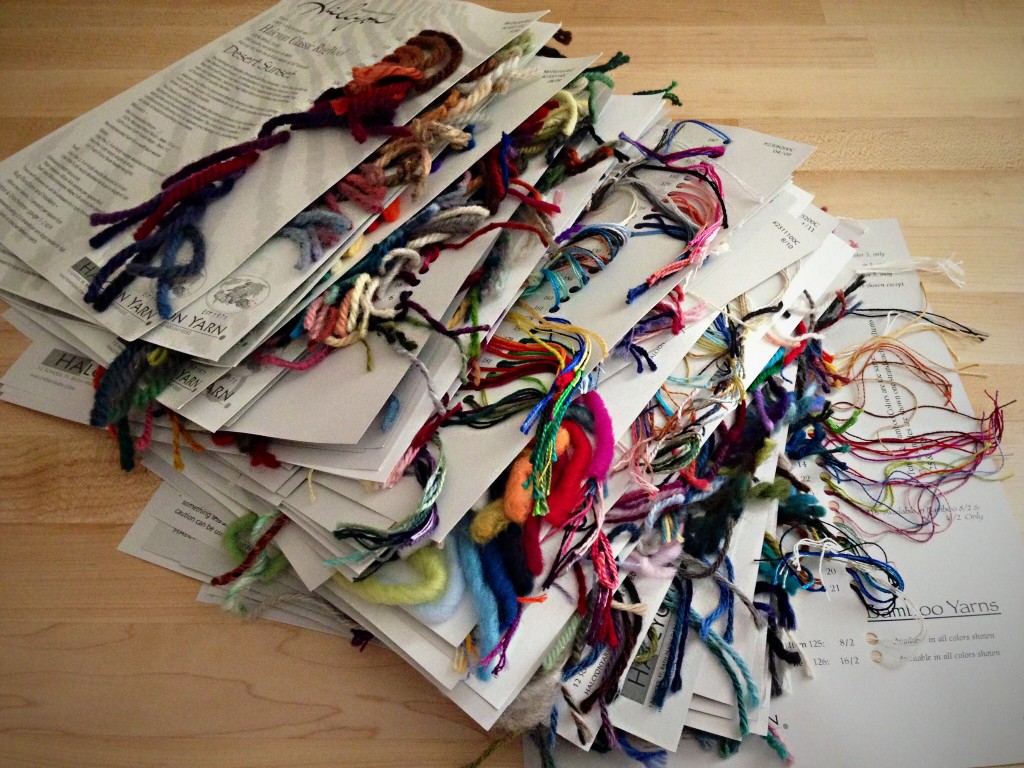 I laid out all my sample cards, and quickly found a perfect match on a sample card from Yarn Barn of Kansas. I picked up the phone and called in my order. Three days later I had this beautiful Xie 10/2 Bamboo thread in hand and started winding the warp!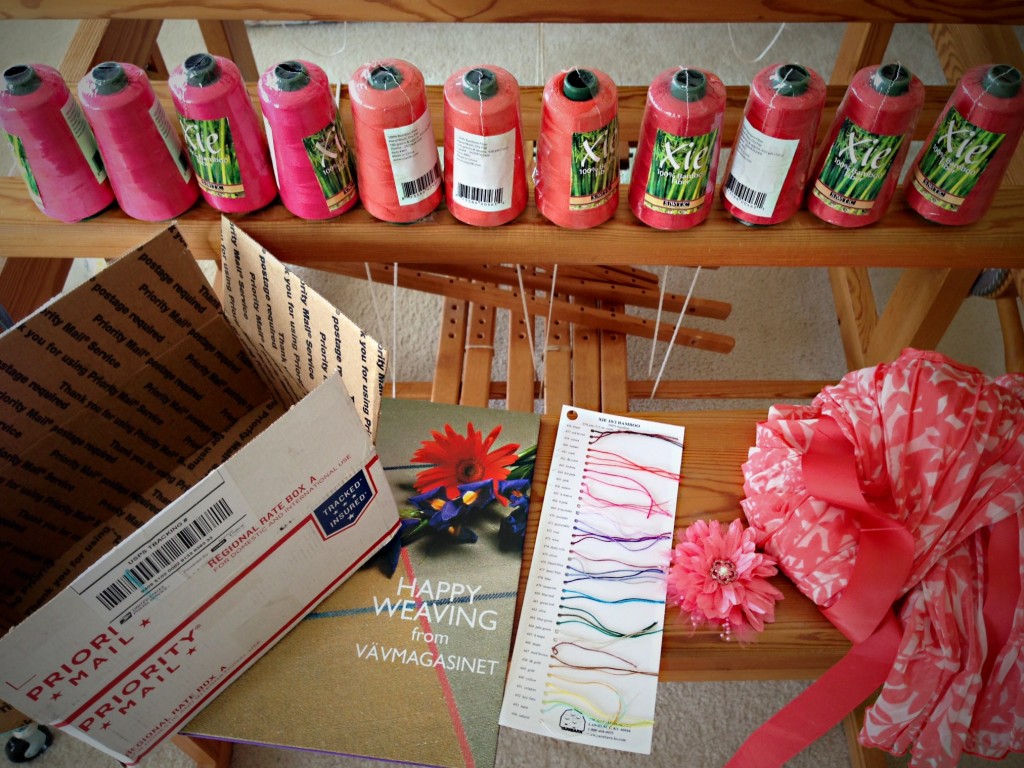 So, make sure you have sample cards from your favorite suppliers so that you are ready for any happy surprise that comes your way! And, be that encourager that tells a friend, "You can do it!"
May you have what you need at your fingertips.
With Plenty of Time,
Karen