Few things are as important as even warp tension if you are hoping for quality results in your weaving. Eight warping slats are placed, one by one, across the warp as I begin beaming the warp onto the octagonal warp beam. After three full revolutions, I do it again, with eight more slats; and repeat the process until the warp is fully beamed. This effective technique gives a solid "platform" every few rounds for the warp ends, promoting even tension across the warp.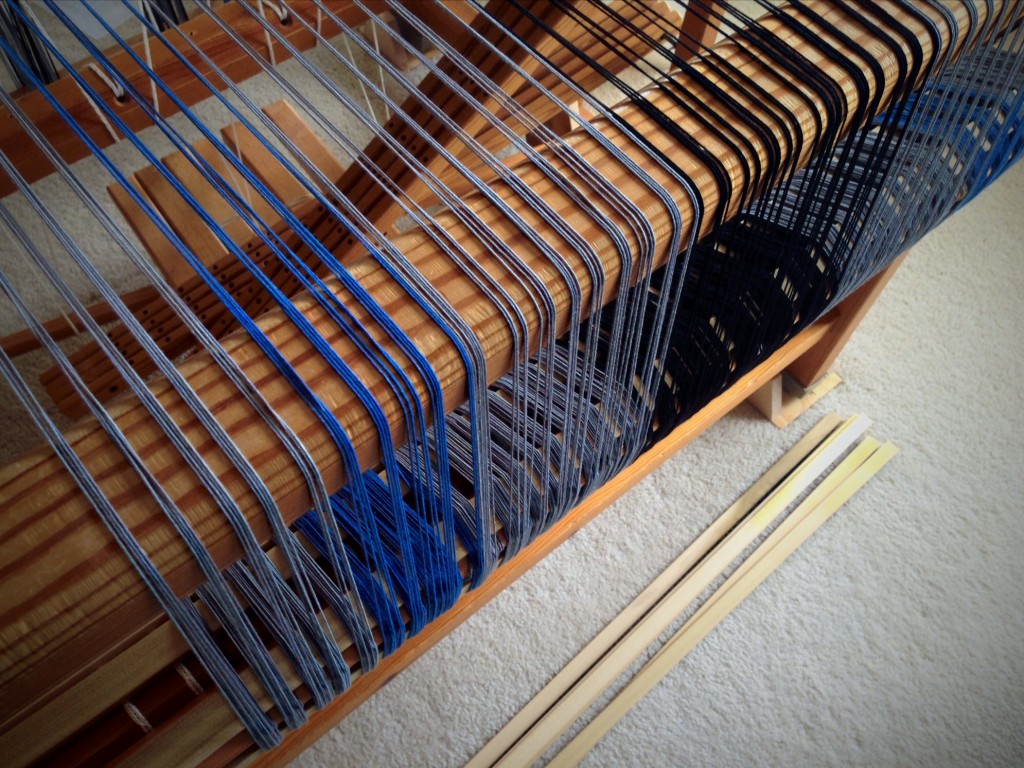 The warping slats are hidden between the layers of warp ends. Having the slats in place means I can confidently tighten this rug warp to the max, giving me the best conditions for a handwoven rug.
Nothing is hidden that will not become evident. In other words, when I tighten my warp I can tell without looking that the slats are in place. And better than that, the rugs that are produced will have the consistency that a tight, even warp provides. The warping slats are like faith. Faith hidden in your heart becomes light that is seen in your life. How you live is evidence of what is in your heart. Faith always bears evidence.
May your light shine.
All the best,
Karen