Will these long floats do what I hope they will do? I have puckered scarves in mind. Soft 8/2 cotton in shades of green. We do not often know, really know, how things will turn out. With weaving, I can sample first. That little piece of trial and error is not wasted threads. It enables me to weave the remainder with confidence. Without a sample, especially with a new technique, or an untested idea, my hope for a good outcome is guesswork, with no real substance.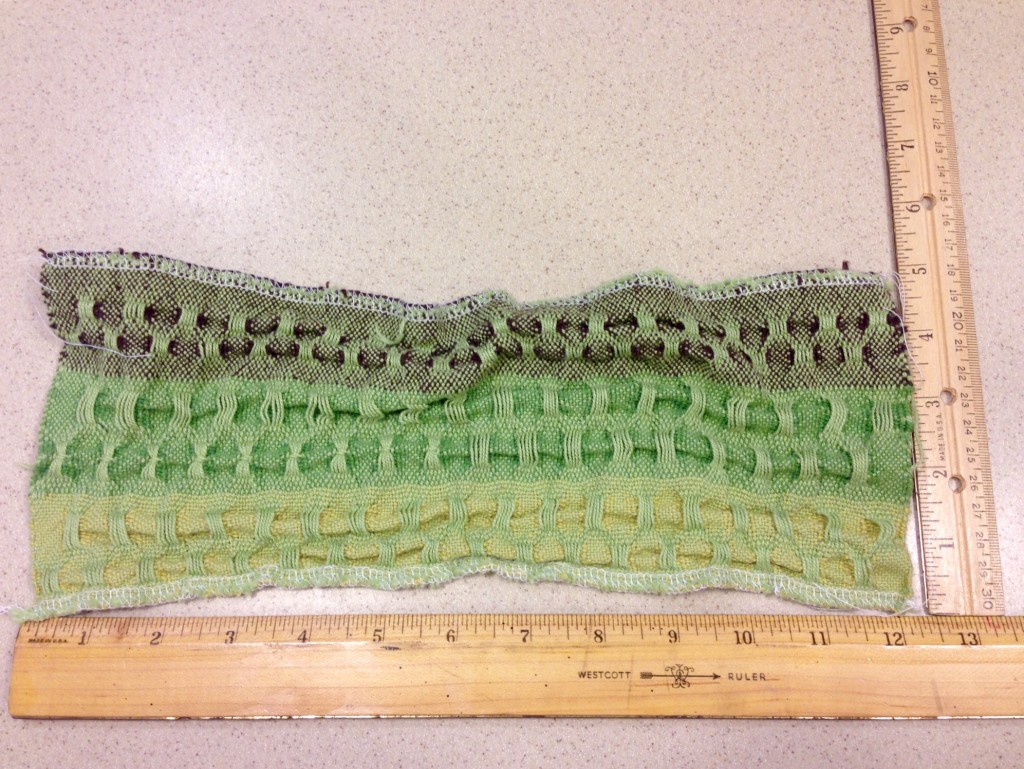 In some ways, my faith is like that sample. Faith is strength through storms; and I'm facing one of those storms today. I don't know how things will turn out, but because of the One who has gone before me, my hope has substance. It's as if my Lord has woven a sample for me to see, to trust in His care.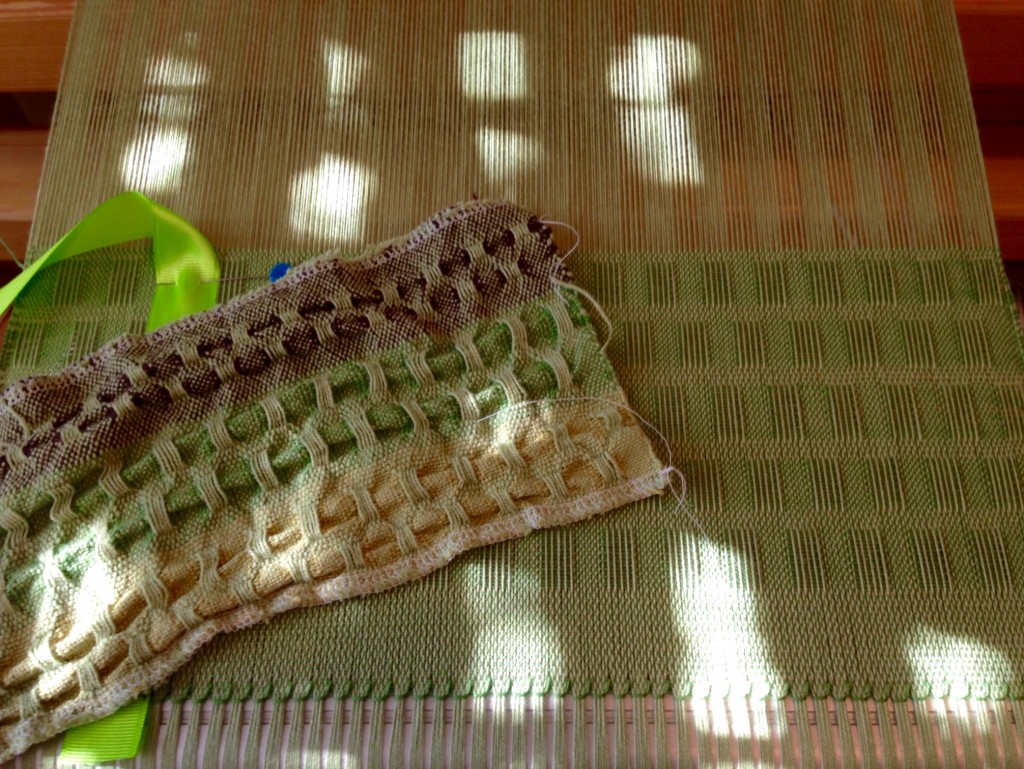 My soul is preserved through faith, taking me to the front line in the battle, with courage. And so, I continue weaving with hope, having an imperfect glimpse of what the finished fabric will be.
May you see hope as you weather the storms.
With faith,
Karen