There are some crazy prints embedded in my rag rugs. I buy cotton fabric in five-yard lengths. When I scan the fabric bolts at the store, I look for specific colors and interesting patterns. More prints make it into my rugs than solid colors.
Unusual prints can add hidden surprises to a rug. Take Star Wars prints, for example. No one will know that the Millenium Falcon or Storm Troopers are in the finished rug. After all, the fabric has been sliced into strips, and is used only intermittently as weft and inlay. But the weaver… she knows, and smiles about it. Am I a Star Wars fanatic? No, not by a long shot. I selected the fabric for its colors and effect. I wanted to make something new out of these popular movie prints.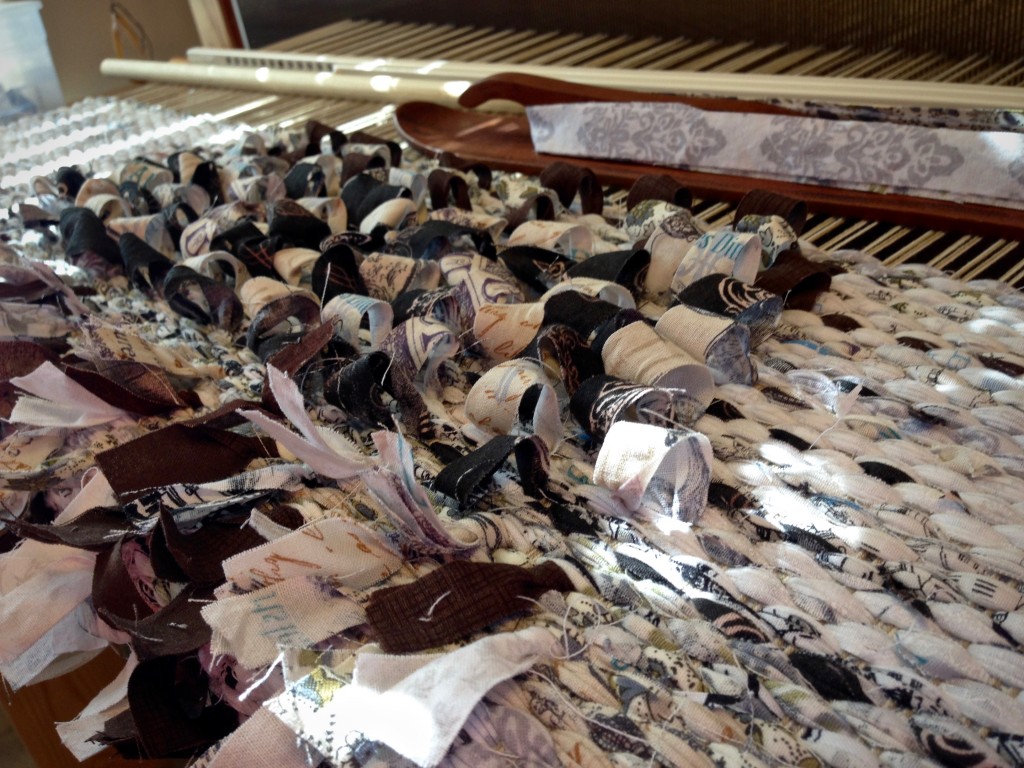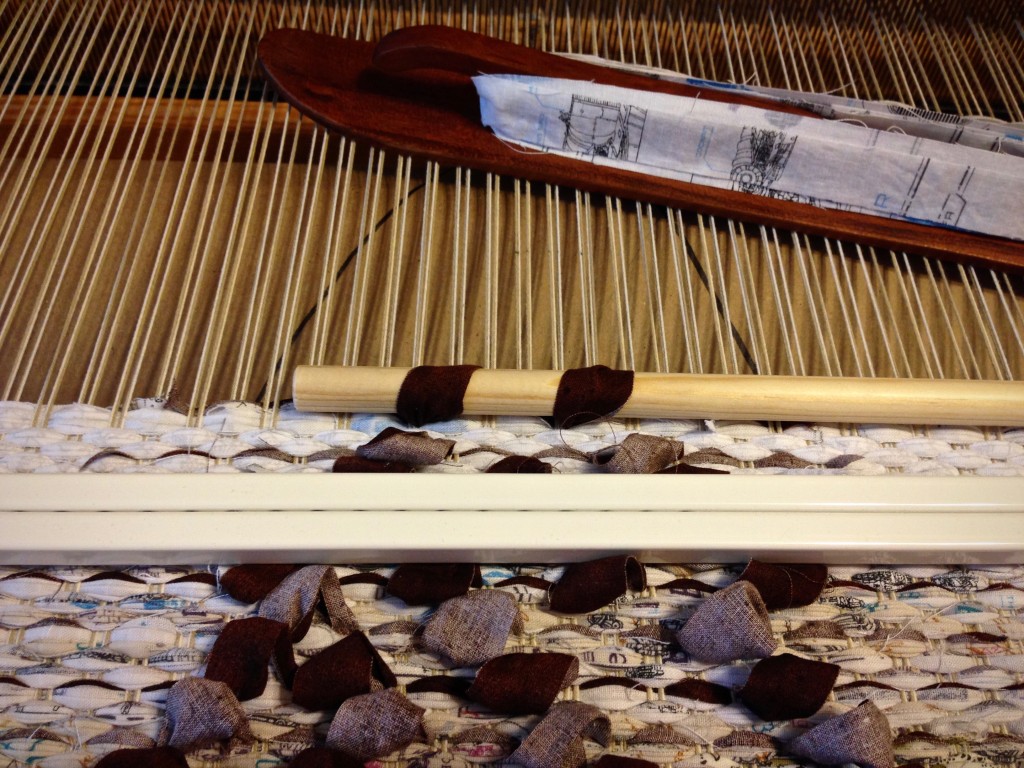 This is what our Savior does for us. Jesus takes us as we are and makes us completely new. We each come marked with unusual prints, and wonder what can be made of us. Jesus is not patching and fixing things, leaving us in our original state. He is making something completely new. Our personality and individual features are still there, for our Grand Weaver finds a way to make them into something good. Perhaps he smiles at the thought.
May your unusual prints bring a smile to your Maker.
With you,
Karen