I love a challenging project! It is marvelous to have something on the loom that takes effort, concentration, and problem-solving skills (as long as there aren't too many problems to solve). This inlay rag rug project includes all of the above, and it's on the big loom–my favorite. This is handweaving at its best!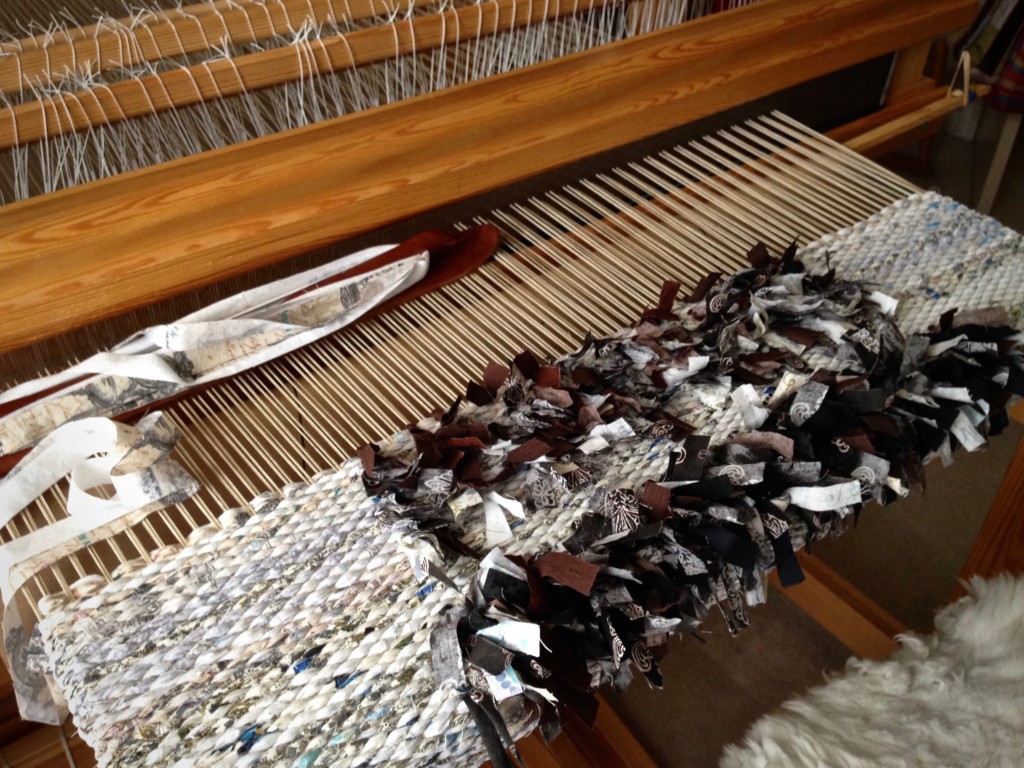 I am constantly evaluating the pattern, and making needed adjustments with color in the background and with the rya, and spacing the rya knots. Is this working? Or not? Take out a few rows, try putting something different in, step back for a better overall view. Moving and thinking, and beating it in hard, like it should be for a rug. The momentum of the hanging beater makes the hard work easy. And fun.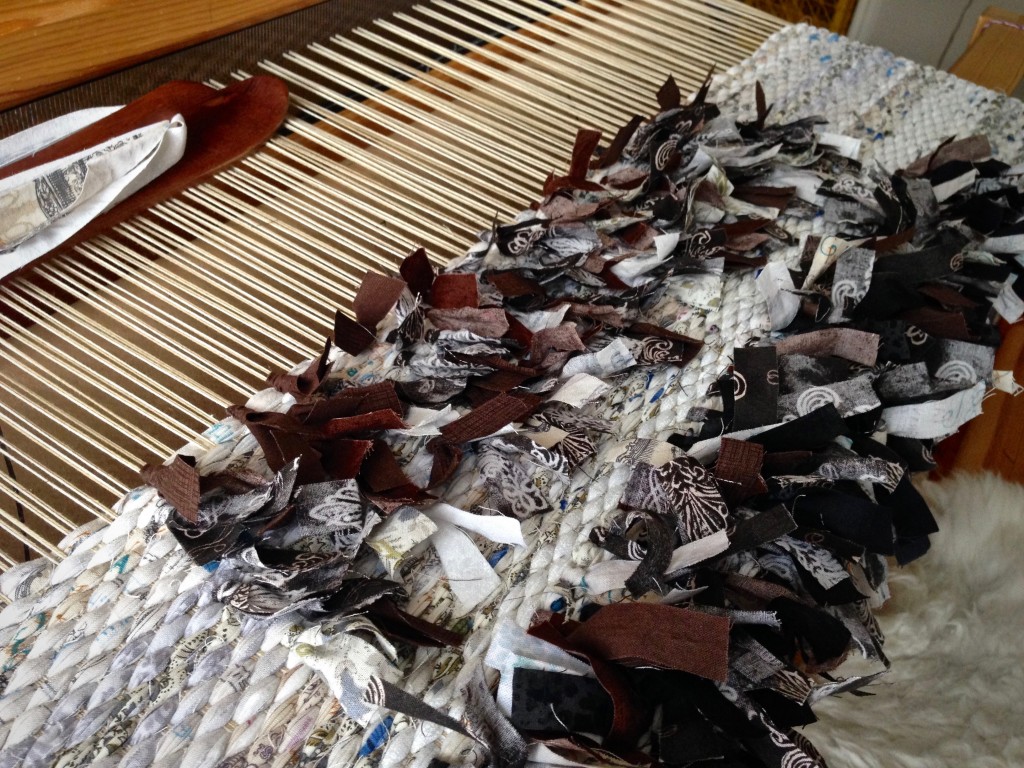 Ability by itself is not enough. Wisdom works with ability to produce craftsmanship of highest quality. Our Creator gives us insight that enhances our natural talents and learned skills. When wisdom partners with ability, creativity flourishes. And what a joy it is to be in the middle of that process.
May you excel in joyful creativity.
Very happy weaving,
Karen