I weave small tapestries from the back, using a blunt tapestry needle to go under three warp ends at a time. I love blending the colorful strands of Fåro wool to get the shading I need. Every pick is purposeful; and I turn the little loom over frequently to keep an eye on the front side. If I weave all the way across at once, the selvedges start pulling in, despite bubbling the weft. Going under just a few warps at a time like this is the slow way, but it helps me control the amount of weft being placed across the tapestry.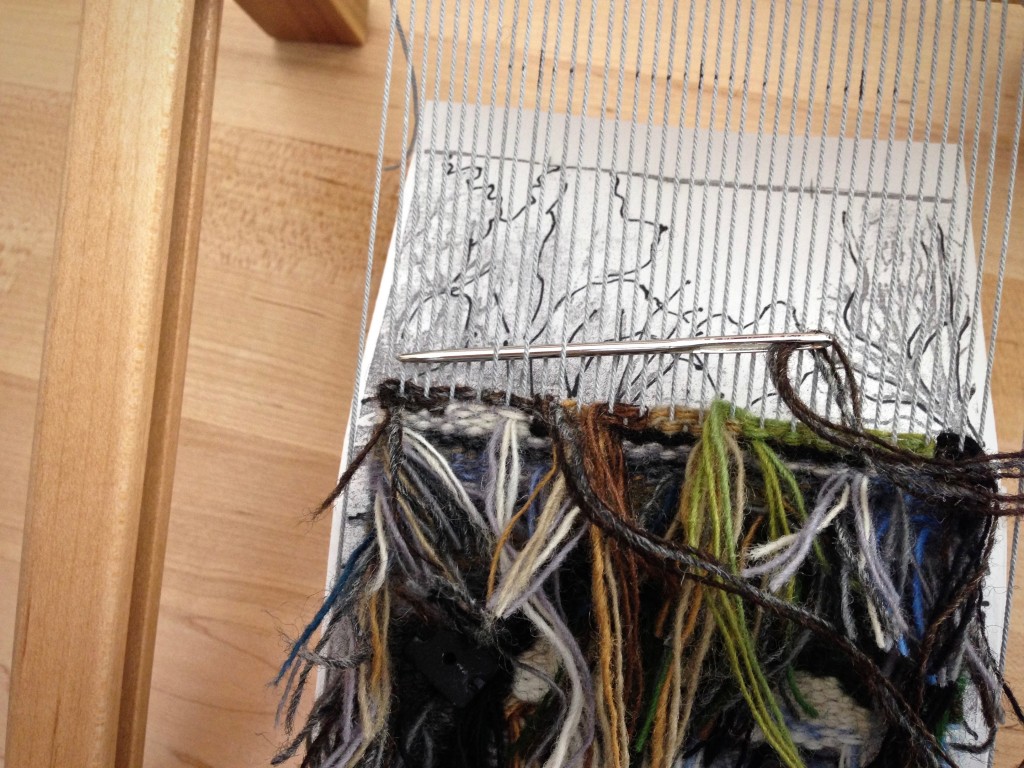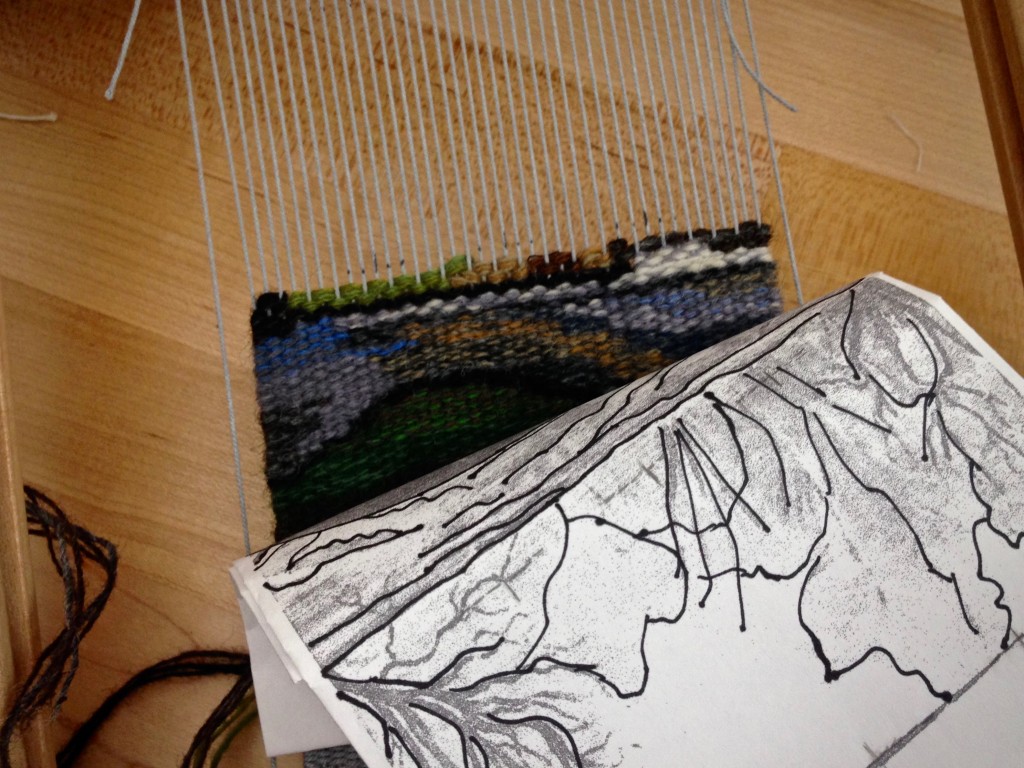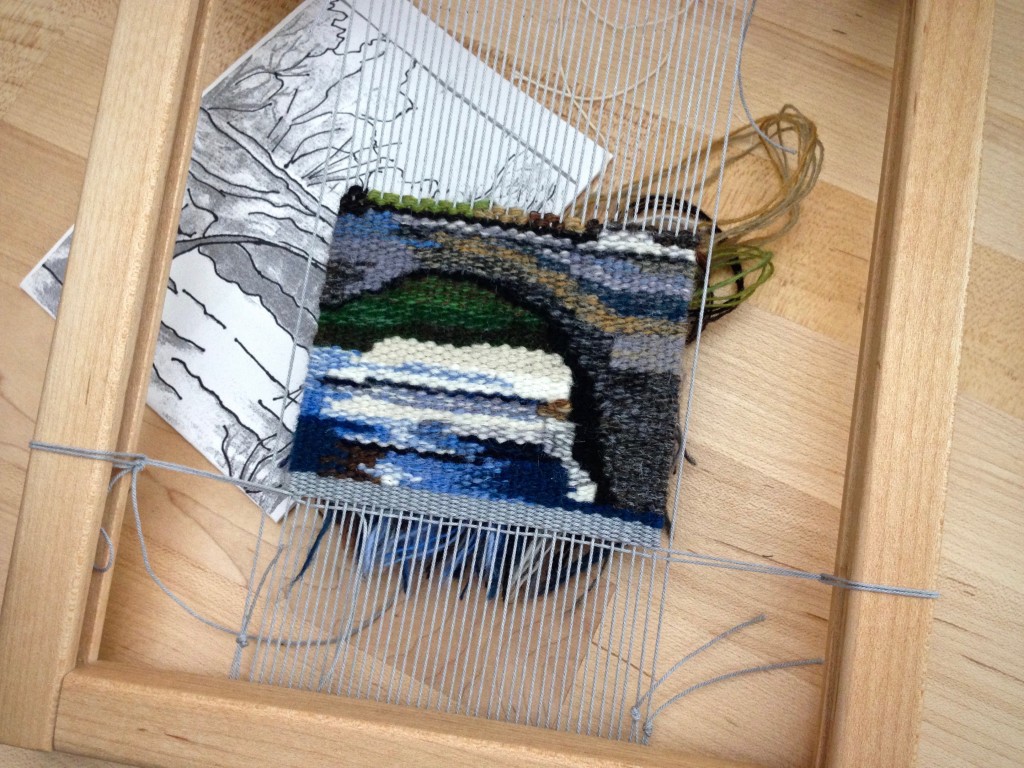 We can often avoid big problems by saying fewer words. When we keep talking, we lose control of the words that come out of our mouths. Words can hurt or heal. Unlike erring tapestry threads that can be pulled out and woven back in correctly, words can't be undone. A wise person errs on the side of saying too little. Three warp ends at a time, weave across the row, and check the front frequently to see how the words are coming across.
May you choose your words wisely.
With you,
Karen