I am trying a new thing–magnets. Little magnets hold a cartoon in place behind my small tapestry. The magnets need to be strong so the cartoon does not shift. Yet, I want to be able to adjust or to completely remove the cartoon easily.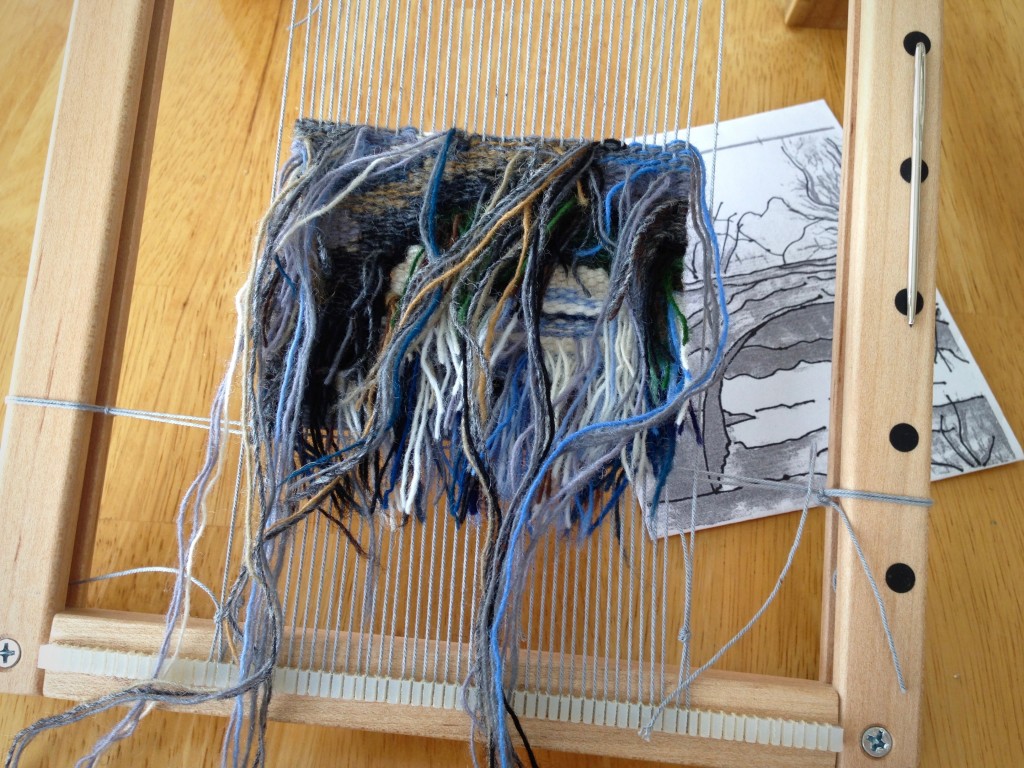 I have noticed other tapestry weavers using small rare earth magnets for this purpose, so I decided to give it a try. "Steve, do we have any rare earth magnets on hand?," I asked. Steve went out to the garage, and came back with these. Perfect! Finally, a use for the magnets he had salvaged from worn out electric toothbrushes over the years!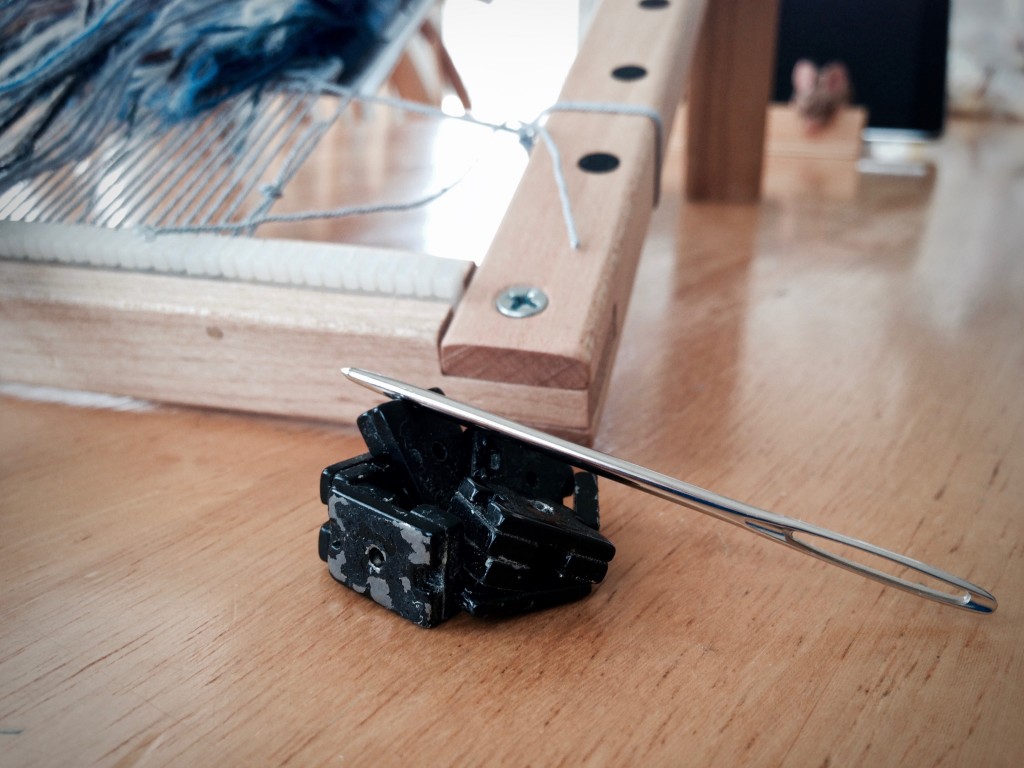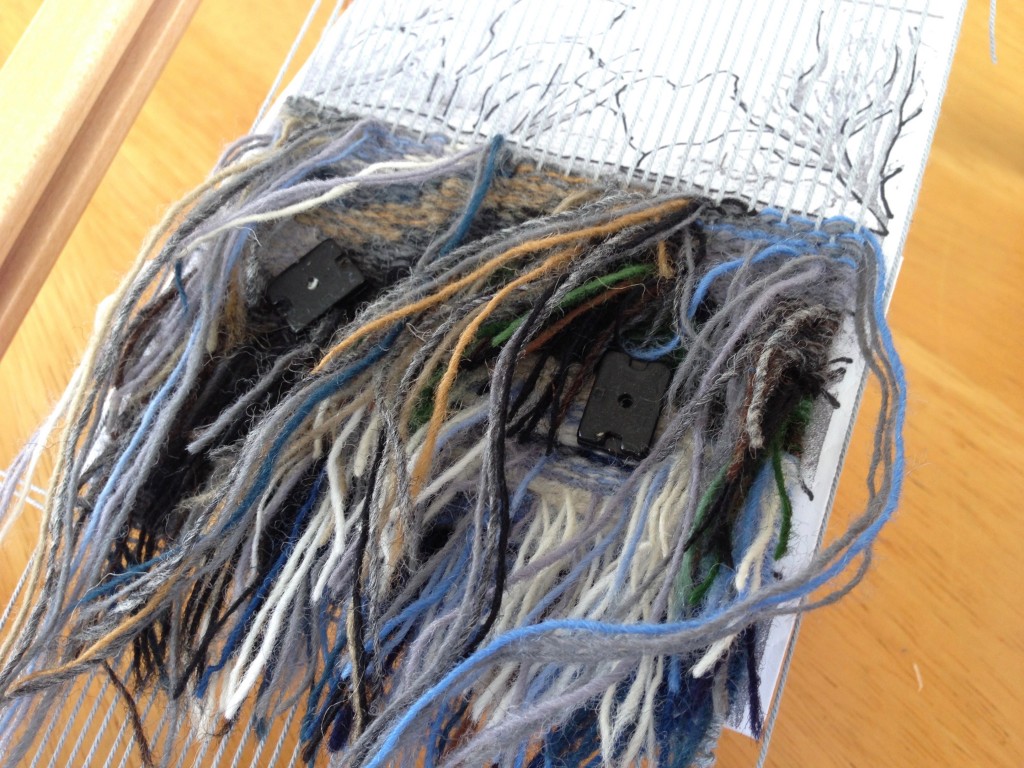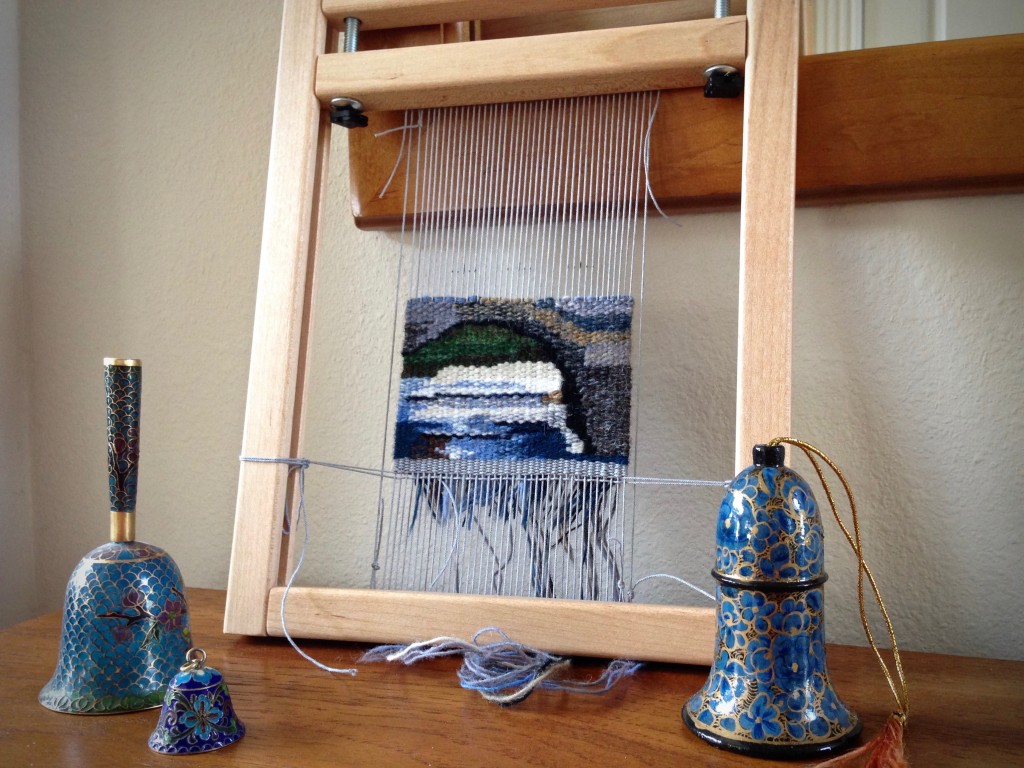 May you know what to discard and what to keep.
Until next time,
Karen