We weavers are resourceful. We enjoy finding solutions that make our time at the loom more efficient, while raising the quality of our weaving. We've done some of these little tricks so much we don't think about them anymore. And then, some innovations are things we think up on the spot because necessity, as you know, is the mother of invention.
Keep Count
Necessity: Keep from losing my place with treadling repeats.
Solution: A strip of blue painter's tape with "3 2 1" and a rubber band, placed on the breast beam. Move the rubber band on the tape (from right to left) to track repeats.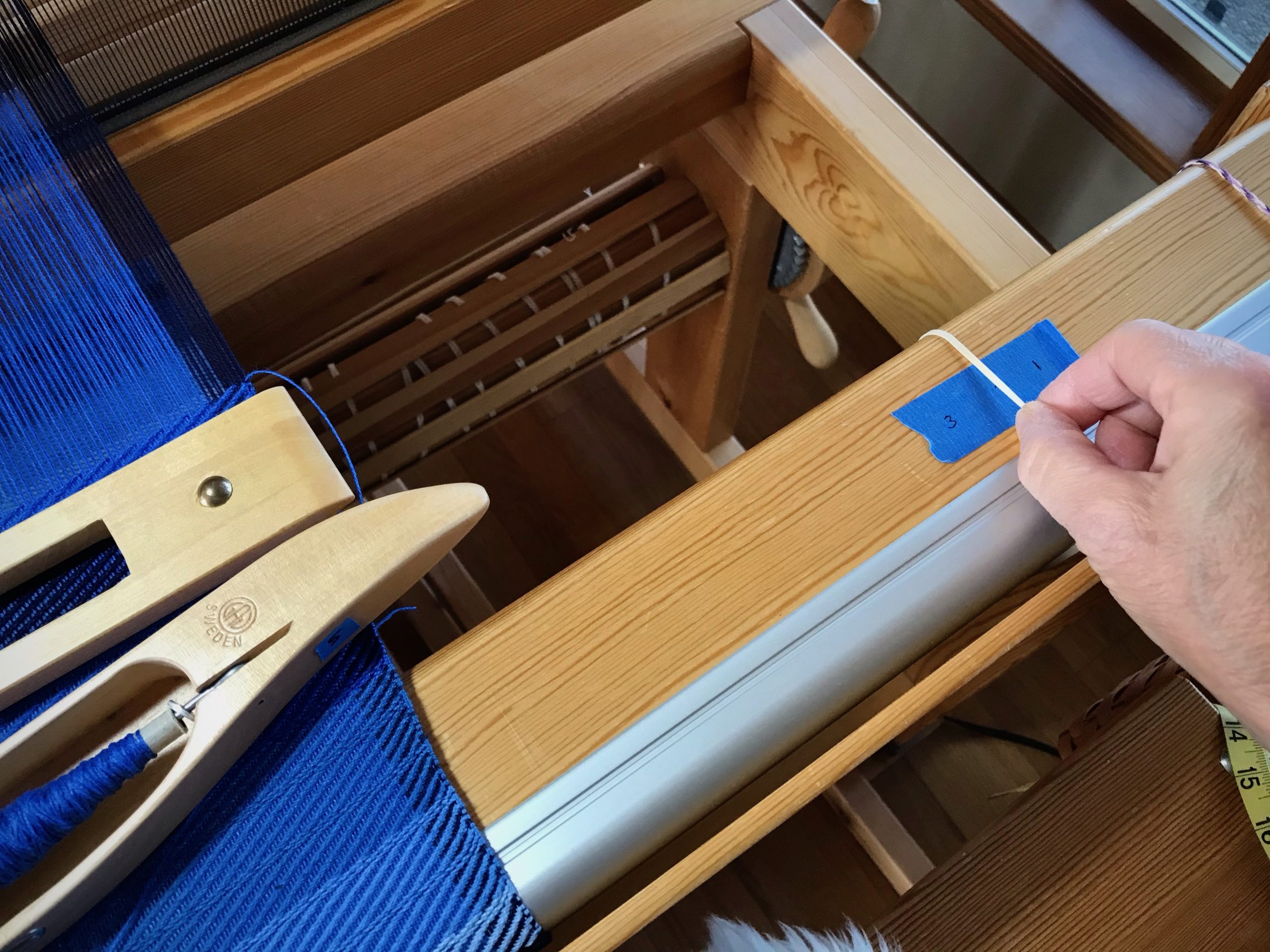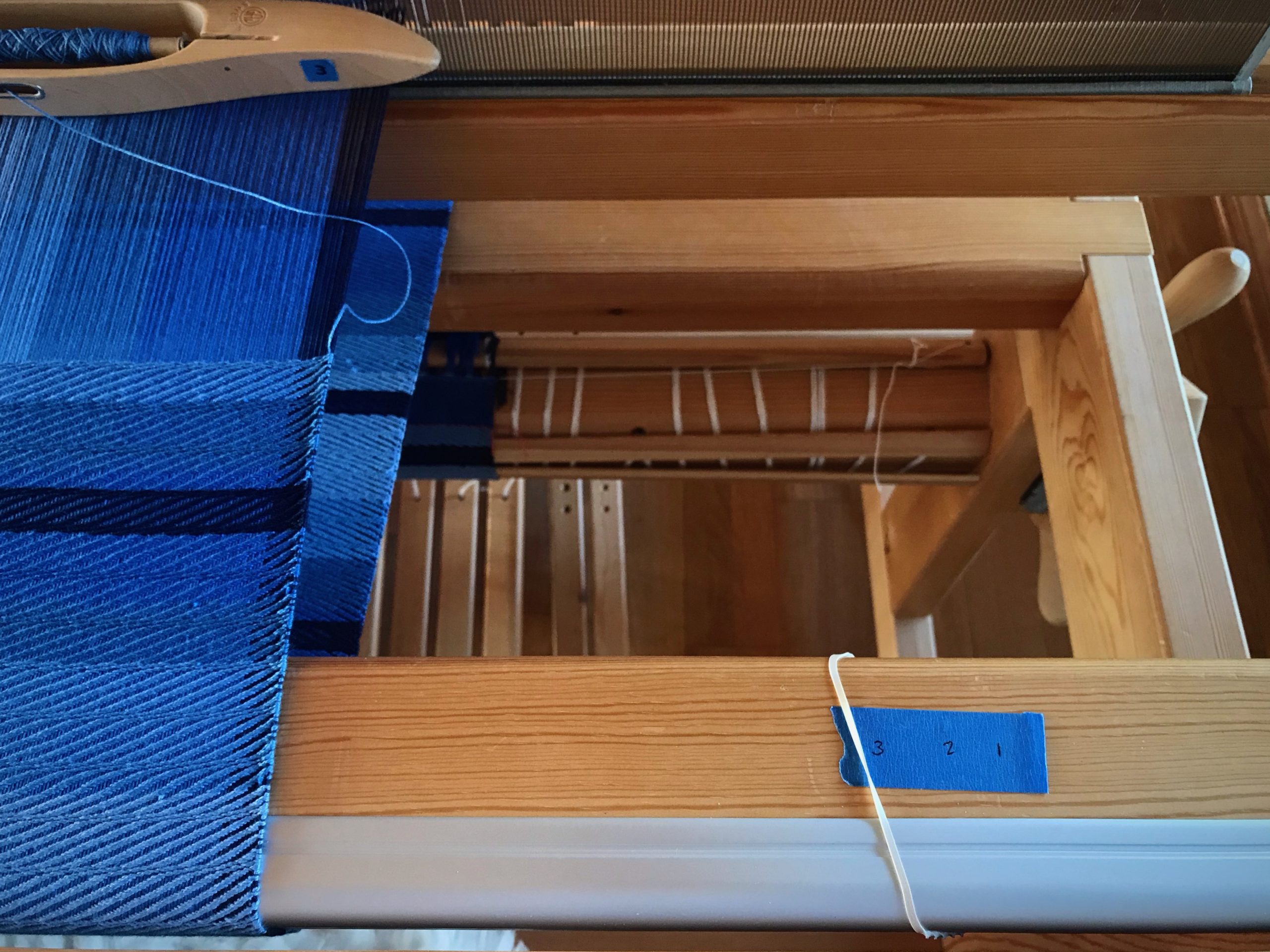 Shuttle Catch
Necessity: Keep from fumbling the catch, having to reposition the shuttle in my hand to send it back across the warp.
Solution: Keep my eye on the shuttle. If I turn my head to watch the movement of the shuttle, my catching and throwing improves immediately. This makes my selvedges improve, too.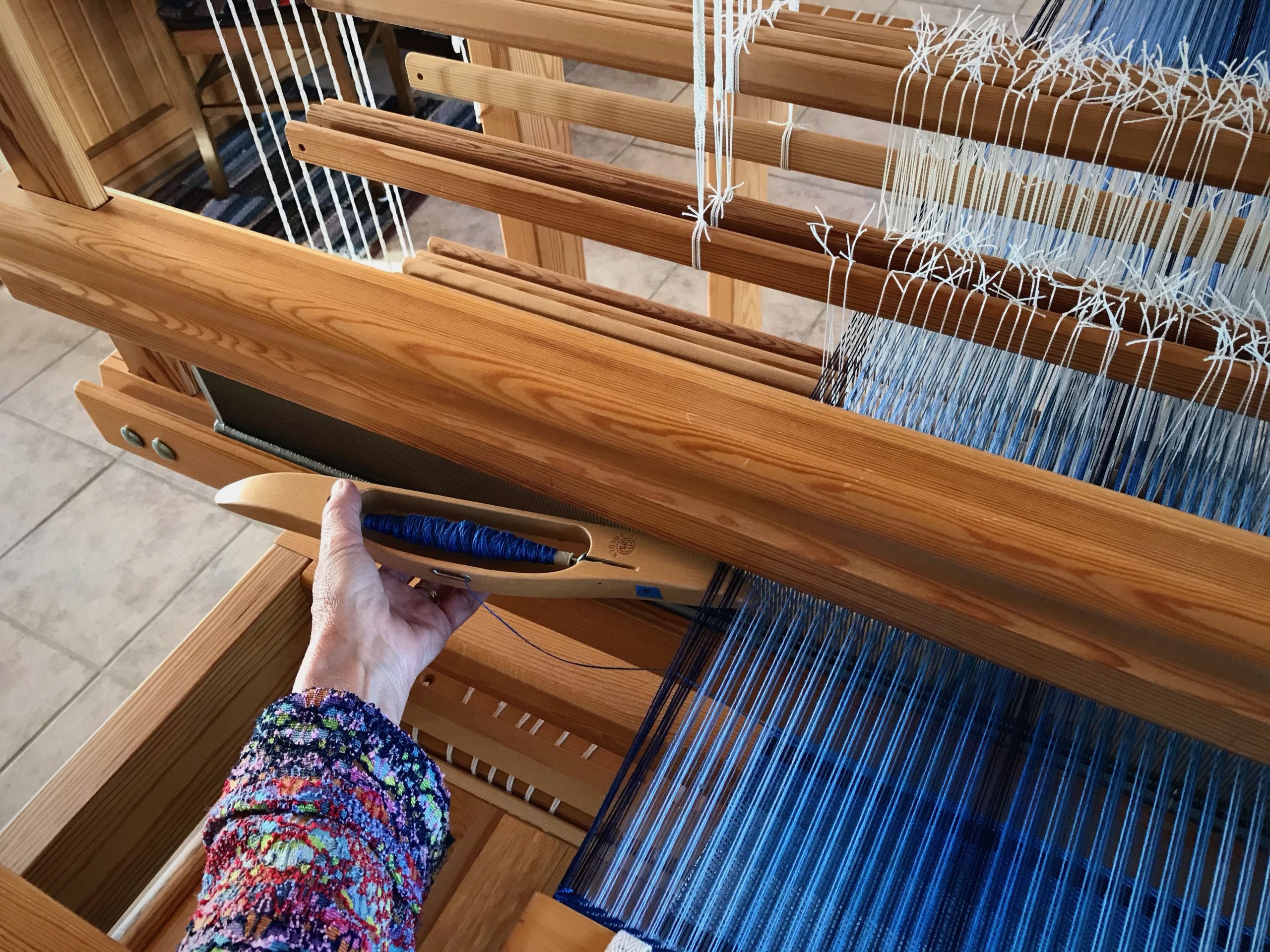 Leave No Trace
Necessity: Keep from leaving slightly perceptible lines in the woven cloth that reveal every time I stop to move the temple and advance the warp.
Solution: When it is almost time to advance the warp, I move the temple and then weave one or more pattern sequence(s) before advancing the warp. This helps me leave no trace of starting and stopping.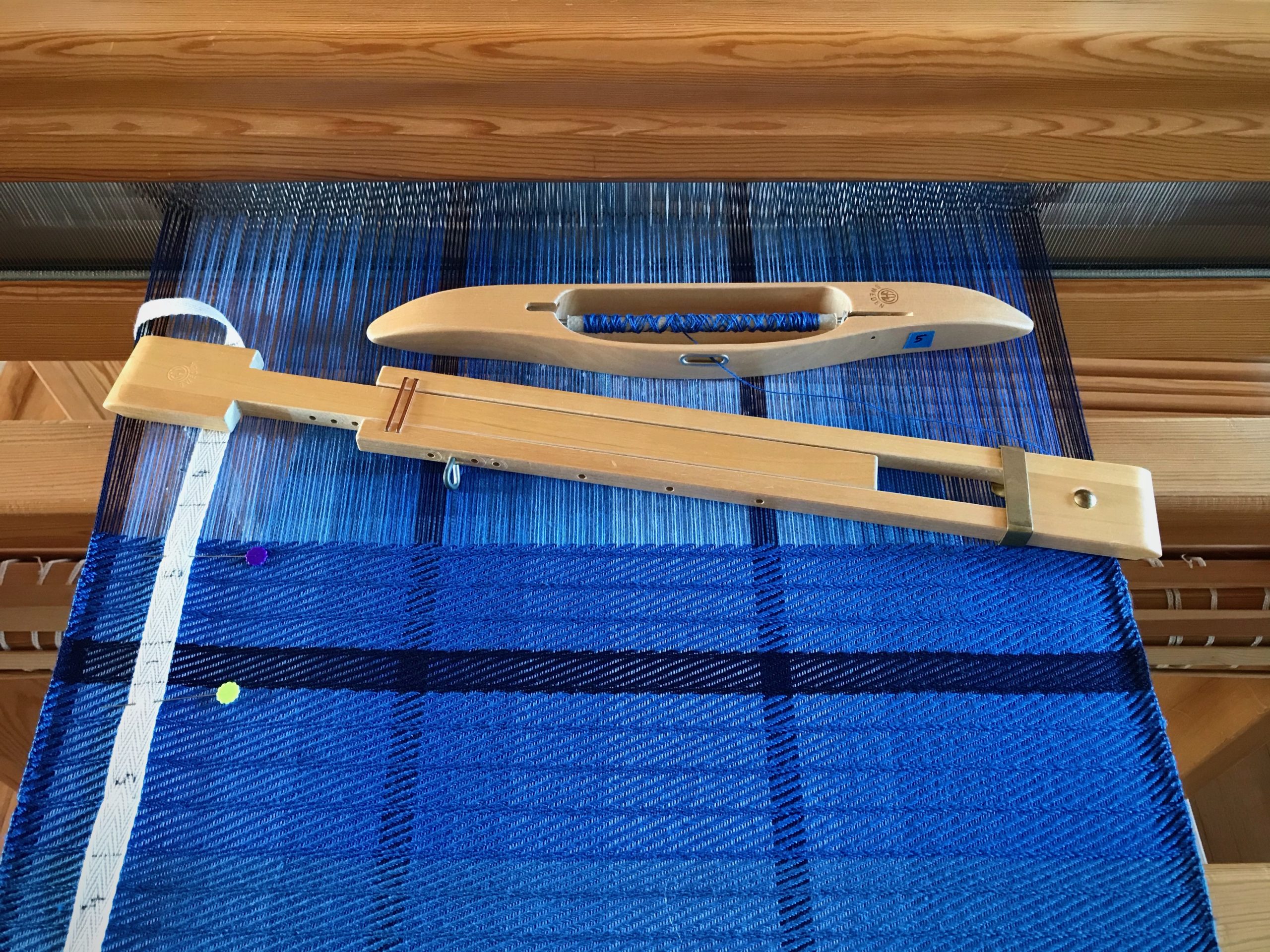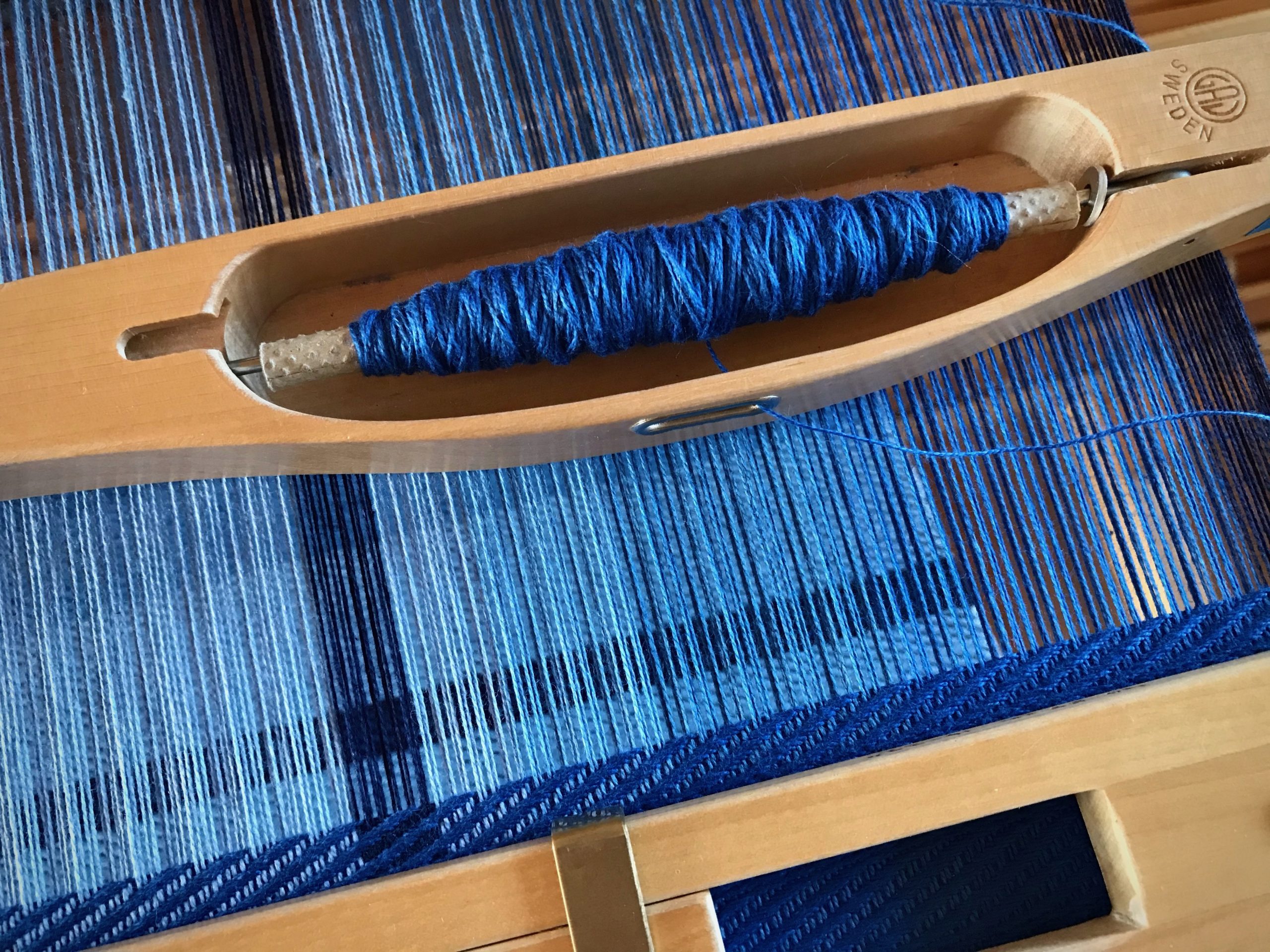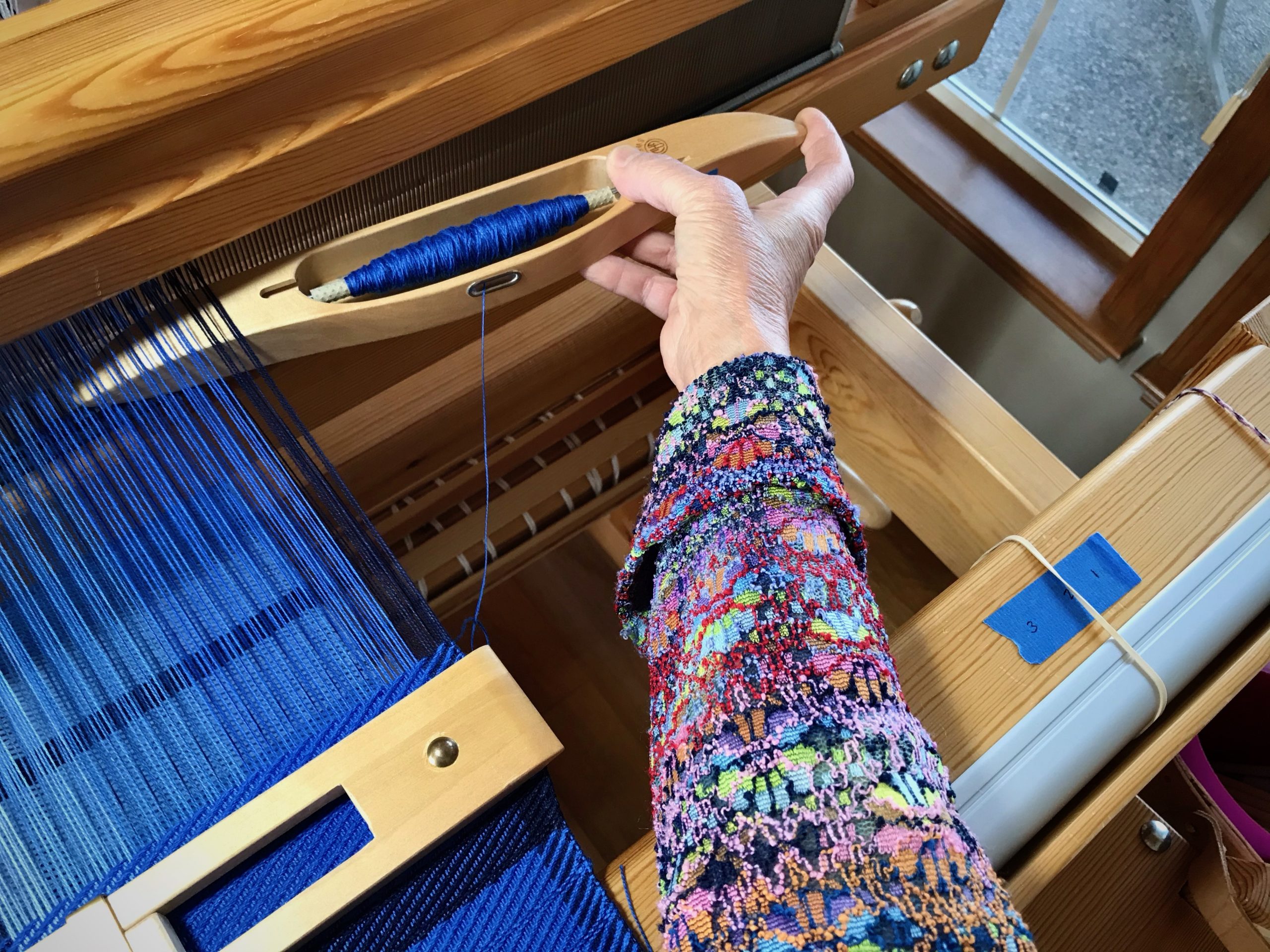 Do you have a simple tip that improves your efficiency and/or quality at the loom? Please share in the comments.
May you notice what you're doing.
Happy Weaving,
Karen