My grandmother made a sweet little pinafore that my sisters and I wore when we were babies–each in our own time. Several years ago I came across that simple little "apron," and made a pattern from it. My first granddaughter received the little pinafore from me almost six years ago, made from fabric I wove on my rigid heddle loom. Now, this little pink and green pinafore is being handed down to my expectant daughter, for her little baby girl, due this summer. And her baby will have the prettiest handwoven burping towel (or light little blanket) any baby has ever had. Nothing is too good for a grandbaby, right?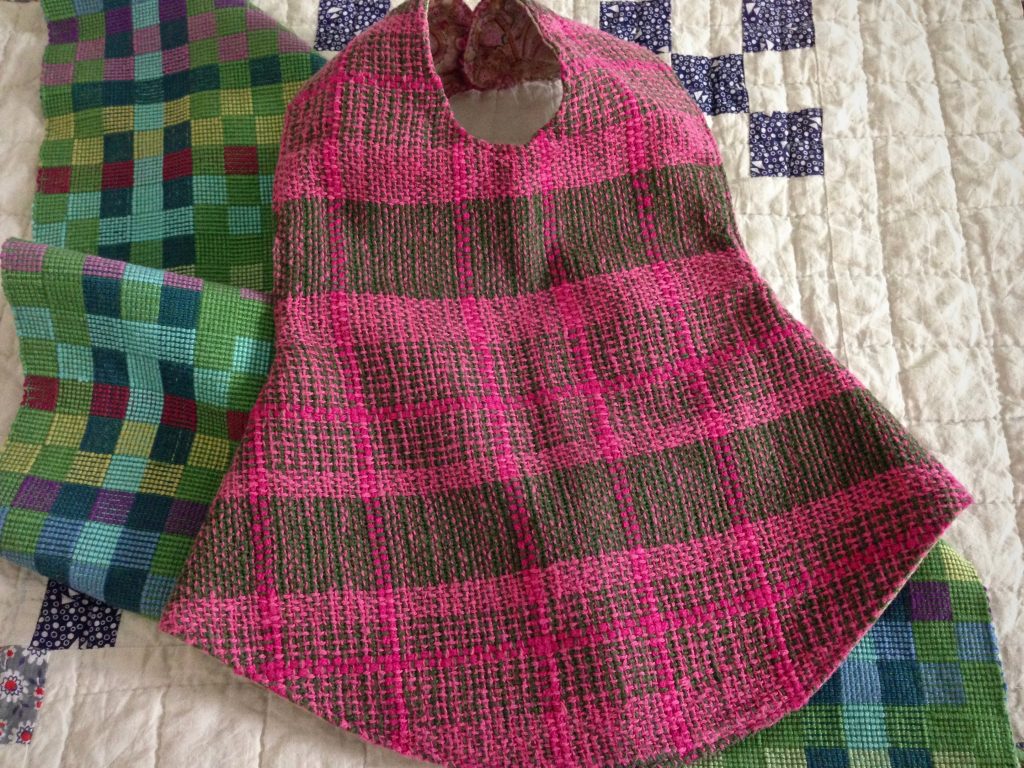 I want to give something more important than things to my grandchildren. I want to give them the stories of the wonders God has performed in my lifetime. The stories that connect one generation to another. The stories that are woven from ancient stories. Pass down the ancient stories. Weave the threads that the child can wear for life.
May your children's children remember your stories.
Blessings,
Karen