Even though I am pleased with the miniature rugs, this project taught me that I would rather weave large rag rugs than tiny ones. After three mini rosepath rag rugs, and now, a few small mug rugs, I am nearly finished. (See Rosepath Miniature and One Mini Rag Rug to see the mini rag rugs.)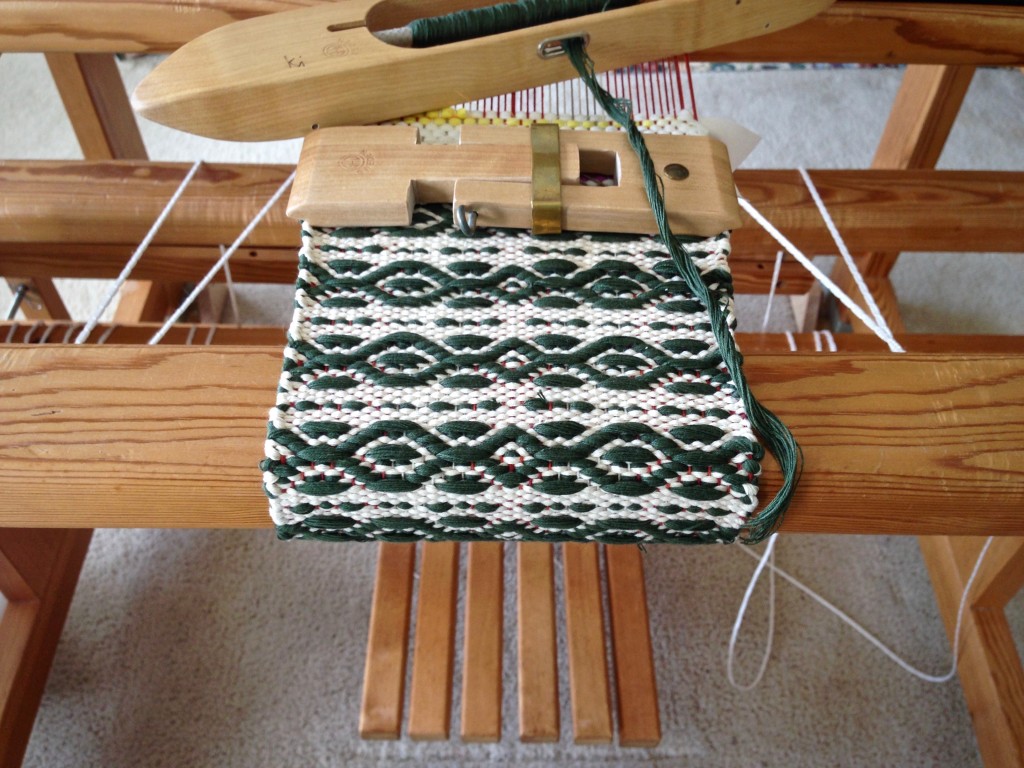 I have a new project I'm excited about. That's all the motivation I need to get the current project off the loom. The thread for the new project will be here soon. A new warp is celebration time! It means more weaving. But the aim of weaving is always to make cloth. Whether tiny rugs or monksbelt yardage, everything I weave eventually gets cut off. And for a weaver, the cutting off is party time, too! That's when we get to see and touch the results of our efforts.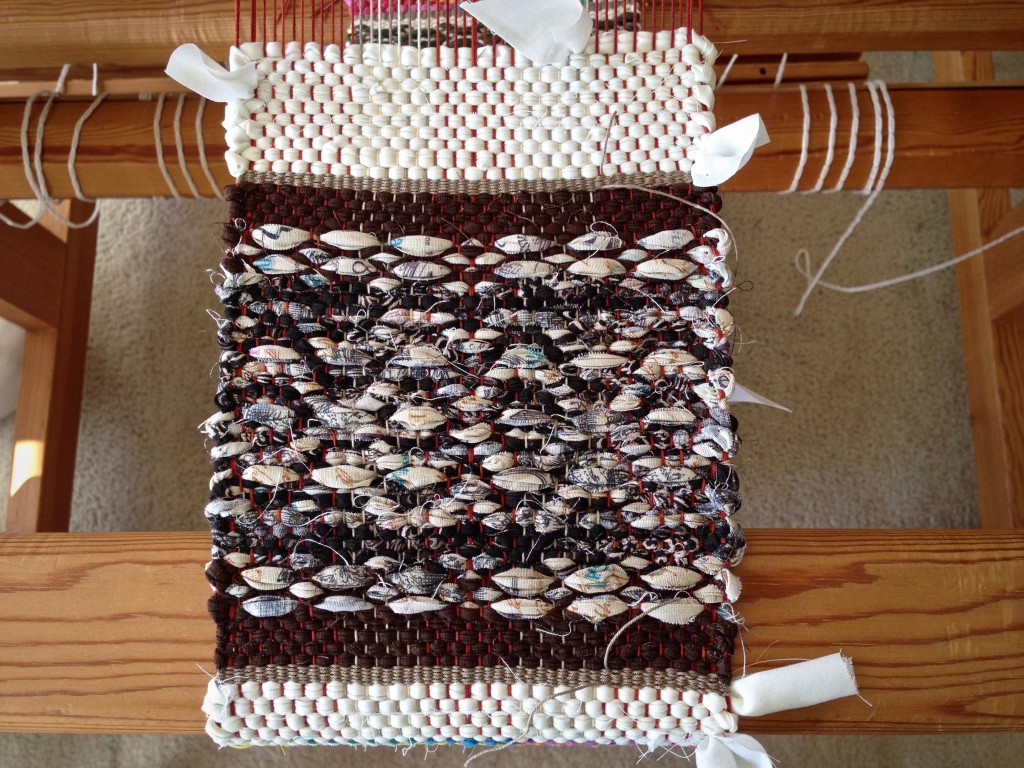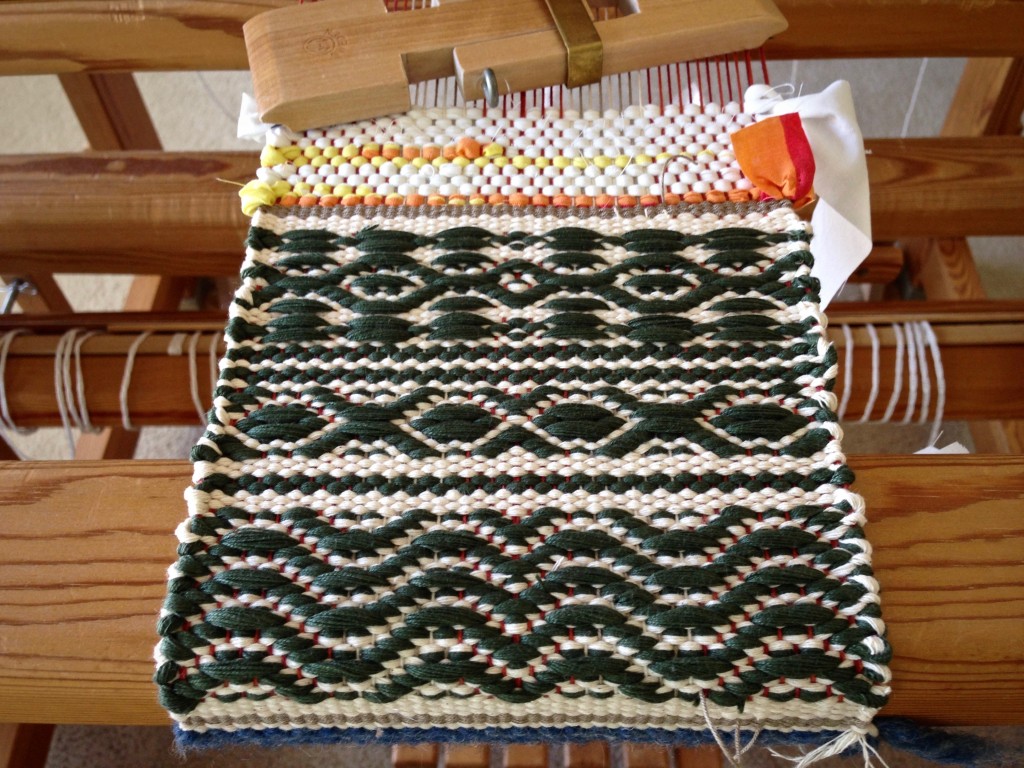 You and I are here for a purpose. Though not all the same, every person is significant. Heaven knows your name. And when your name is written in heaven's book, it's like a new warp, and all the angels have a party! The cutting off party will be grand, too, with Jesus being clearly pleased at the results of his handiwork.
May you make angels sing.
Happy cutting off,
Karen