I have five yards of the blue fabric, and no more. I'm in a pickle if the blue runs out. The pile of blue is dwindling fast. No worries. Two simple habits resolve the issue. I don't have to wonder if I will have enough blue to finish the rug.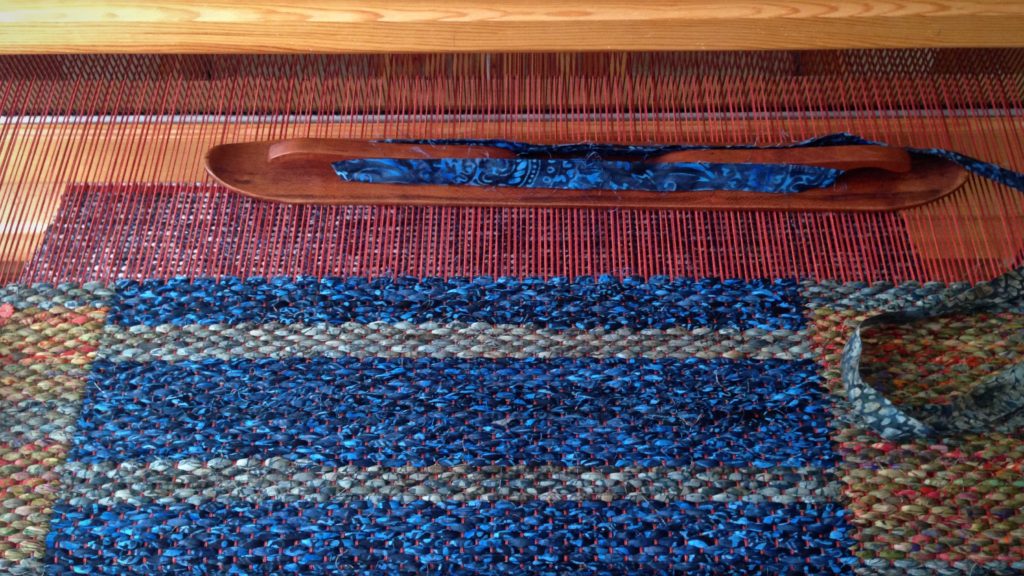 My secret?
1. Mark the halfway point on the measuring ribbon. This gives a point of reference.
2. When cutting fabric strips, divide the strips into two piles. Put one pile aside, reserving it for the second half of the rug.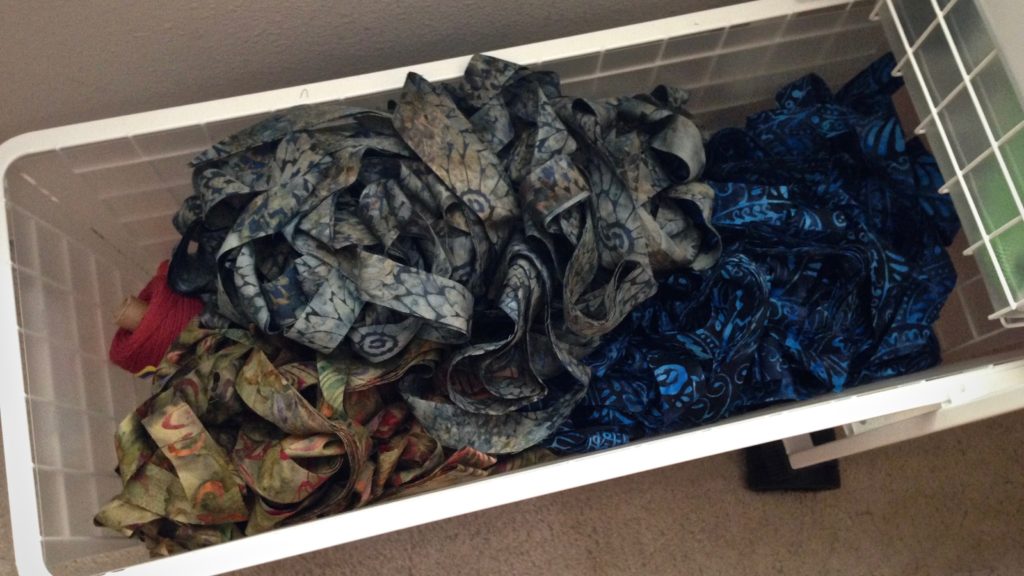 This practice enables me to adjust the rug design, if needed, before it's too late. On the current rug, the wide stripe across the middle just became a little wider.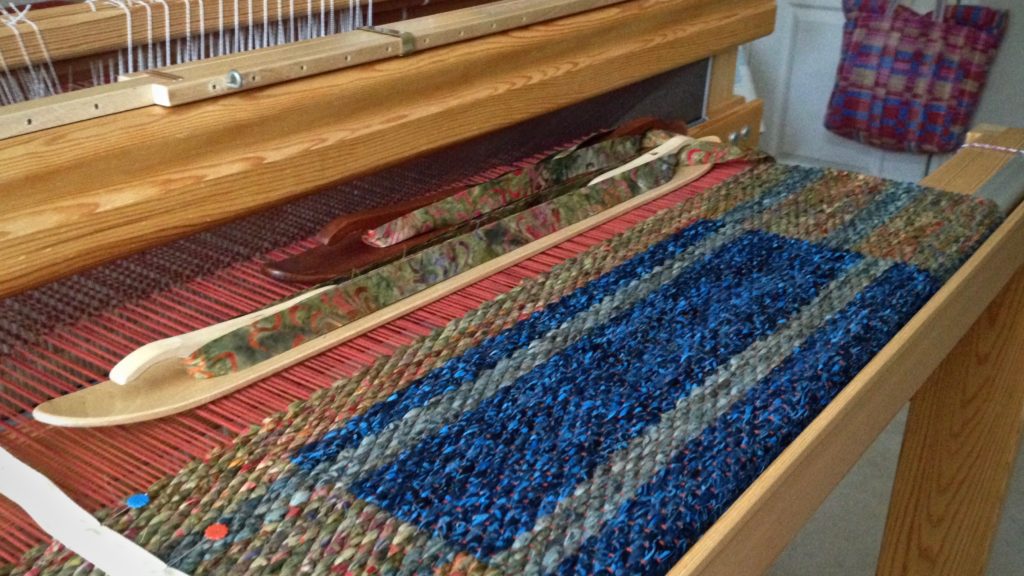 What point of reference is there for leading a fulfilling life? Can we know if we have what's needed to finish well? Our hearts search for truth. We know we need a reliable point of reference. Search for the Lord; seek him. He is the reference point of truth that brings coherence to our existence. We can trust our Grand Weaver to put aside for us everything we need to live a fulfilled life, all the way to the end.
May you have what you need when you need it.
Happy weaving,
Karen