I hope this isn't cheating, but I added a teeny bit of embroidery to the finished bluebonnets. One thing I learned with this transparency is that an image that looks flat can be improved with a hint of shadows.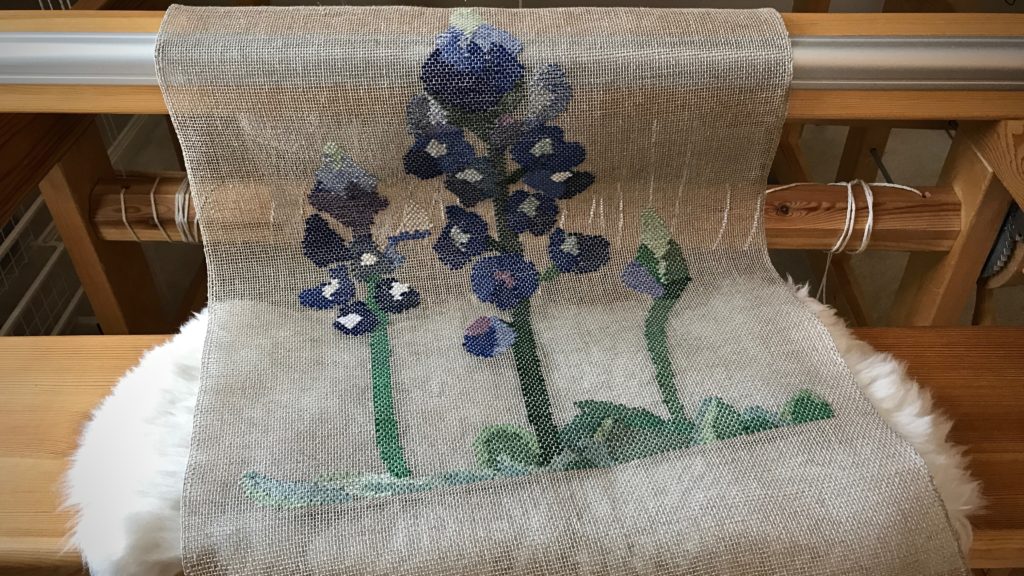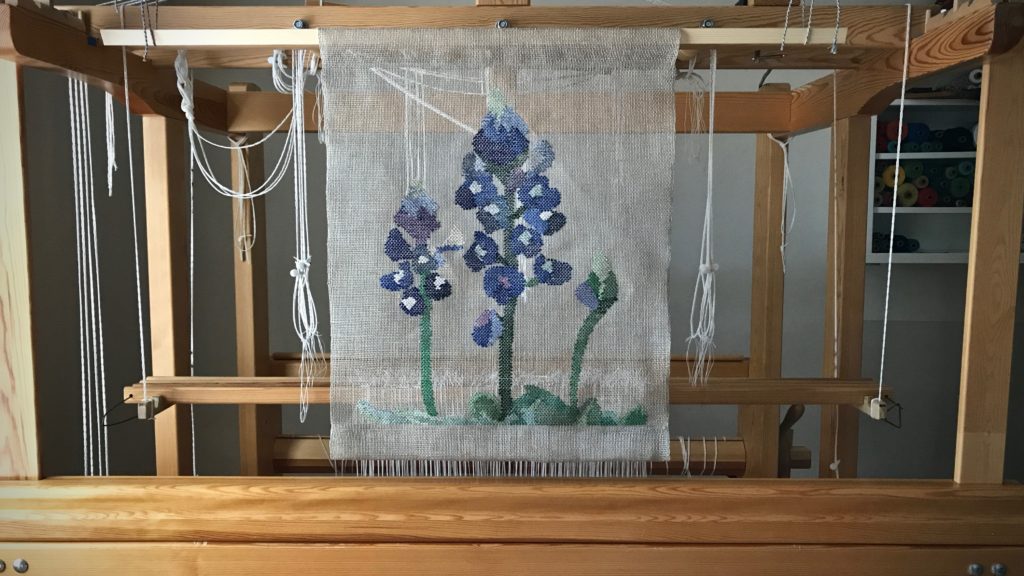 I'm thankful for my husband's artful eye. He helped me identify the "off-screen sunlight" that would produce natural shadows. I am adding a few darker stitches to the right-hand side of some of the lighter areas, and a touch at the sides and lower end of the flower stems. My hope is to give the picture a bit more depth.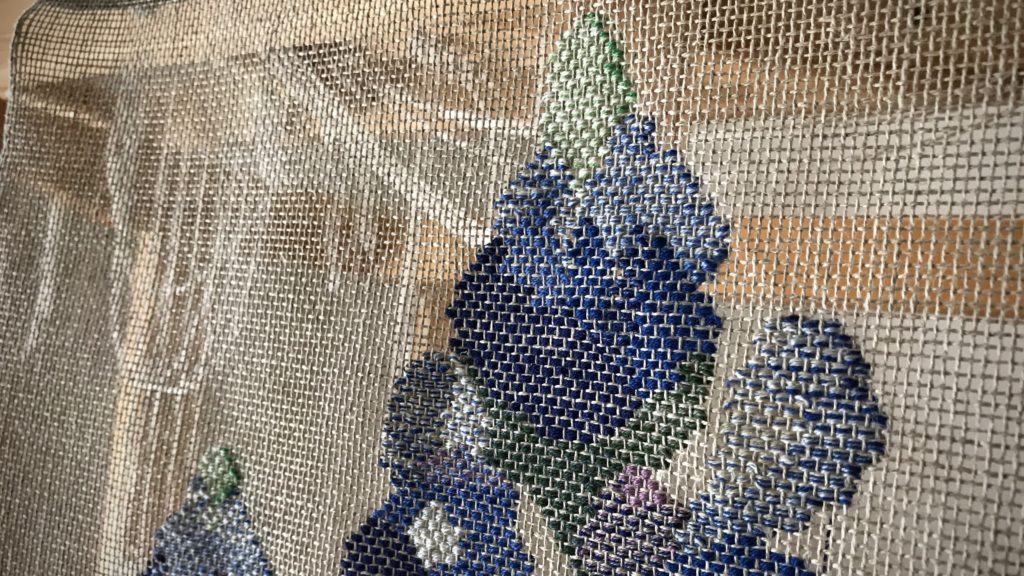 Shadows tell us something: There is a light source. Find out where the light is coming from. That is what it's like for those seeking God. There are shadows everywhere you look. We see the shadows–the effects of a shining light. And we want to find the source.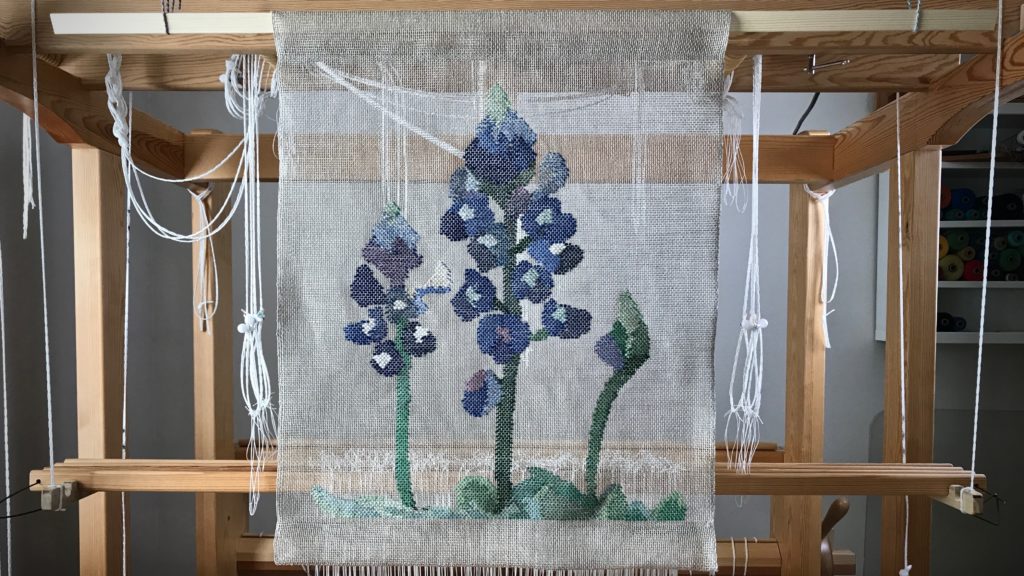 Go on a search and exploration expedition. Start with small shadows that you see, the circumstances and blessings that hint at an outside light source. Such seekers may discover that God is just off-screen, waiting to be found.
May you follow where the shadows lead.
With joy,
Karen