Do you dream of making upholstery fabric? I do. There are four chair seats at our Texas hill country home that I want to re-cover. Now I have custom upholstery fabric!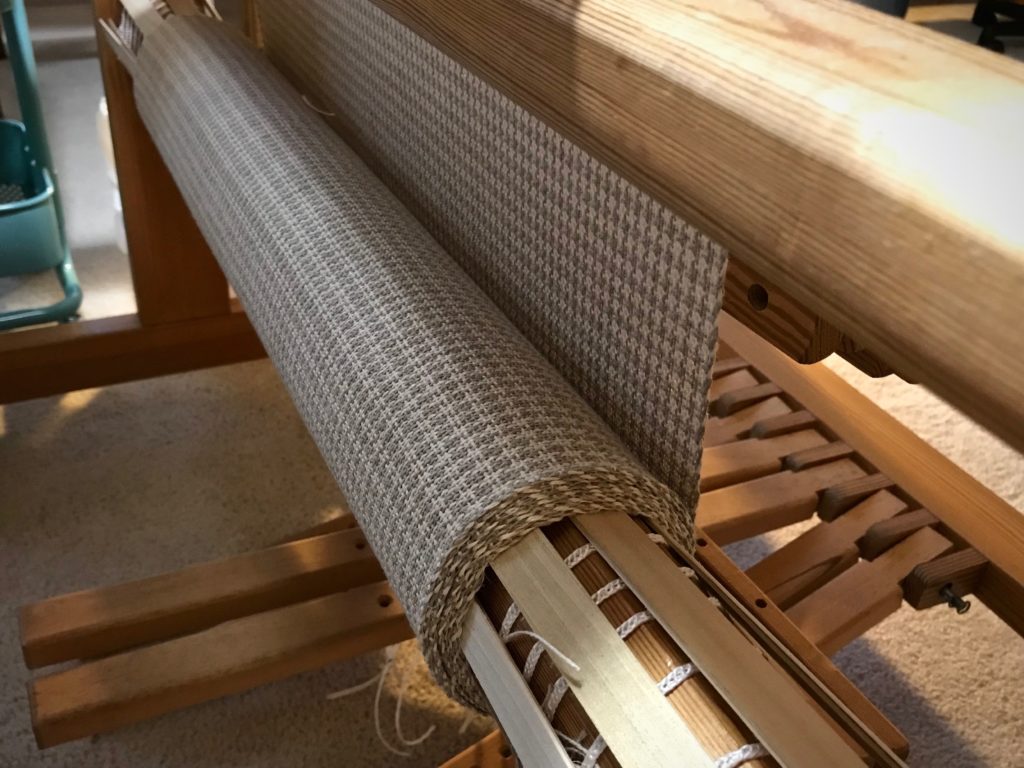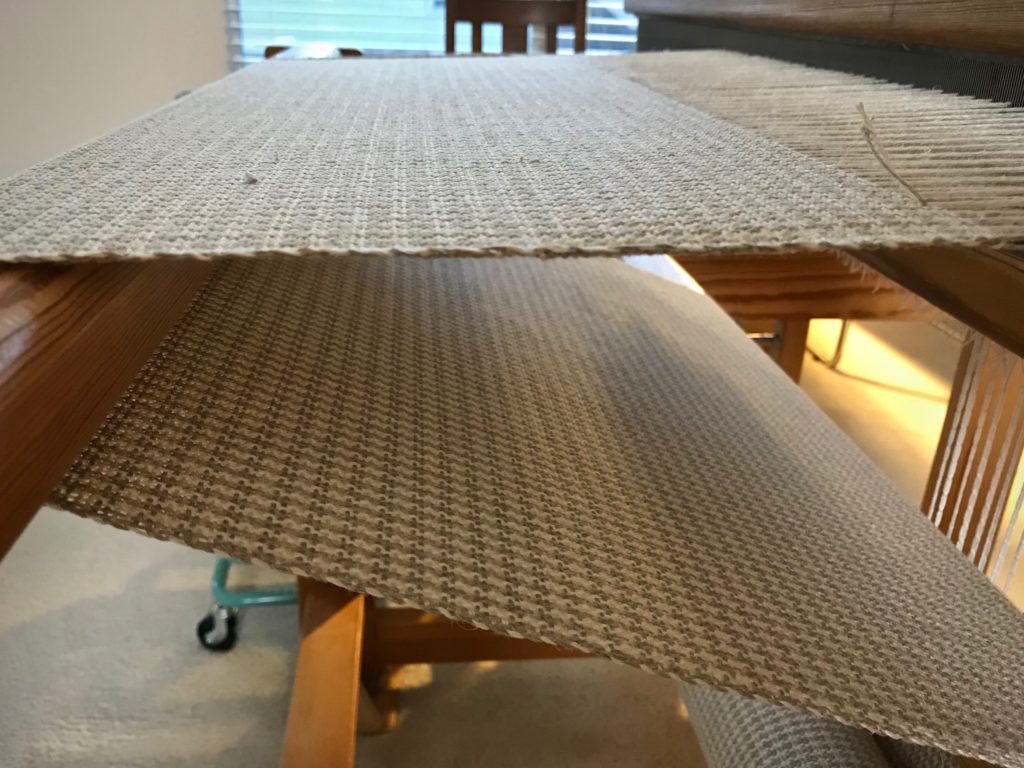 Cutting off never loses its excitement! I have one long piece of yardage, with no separations or divisions.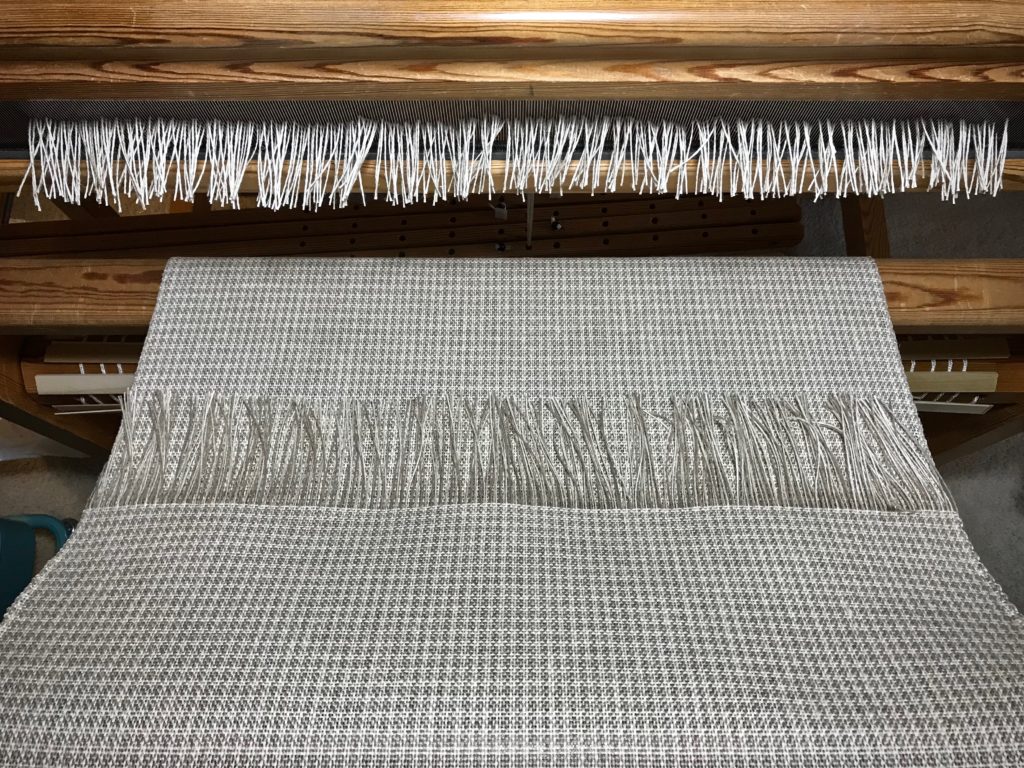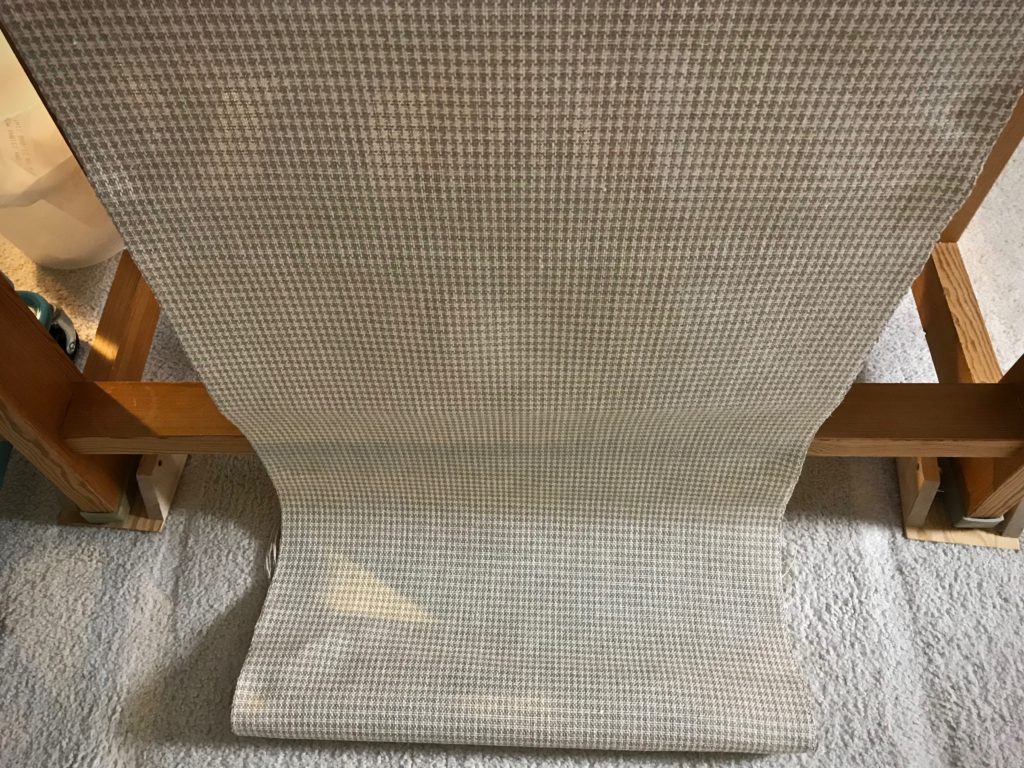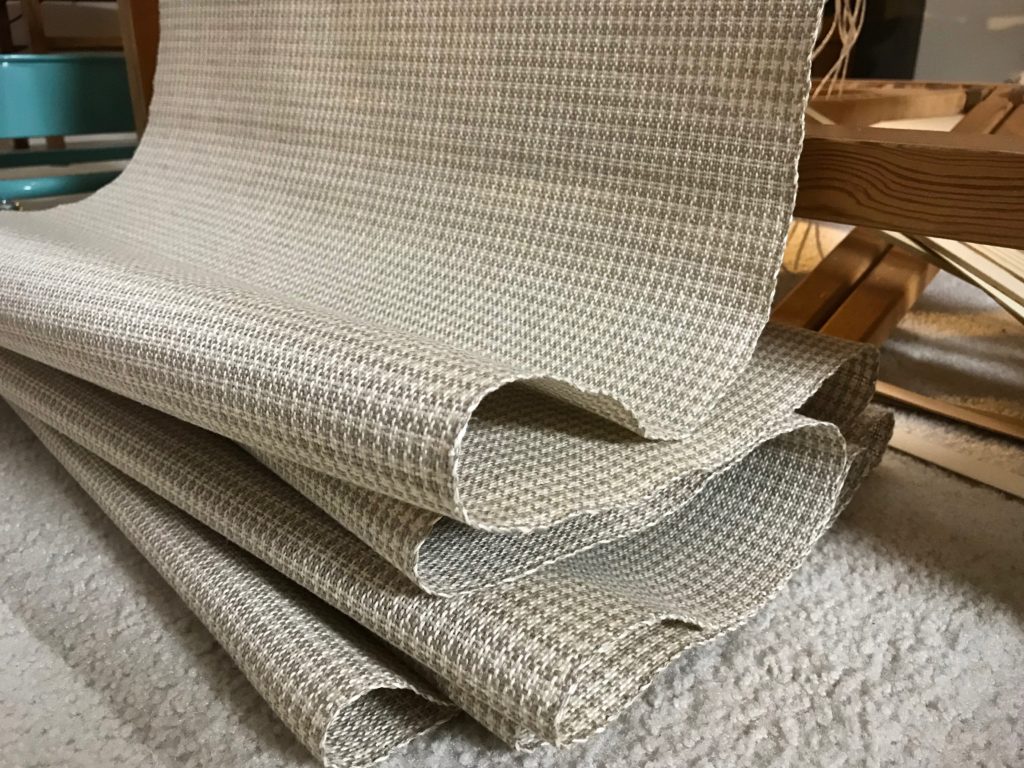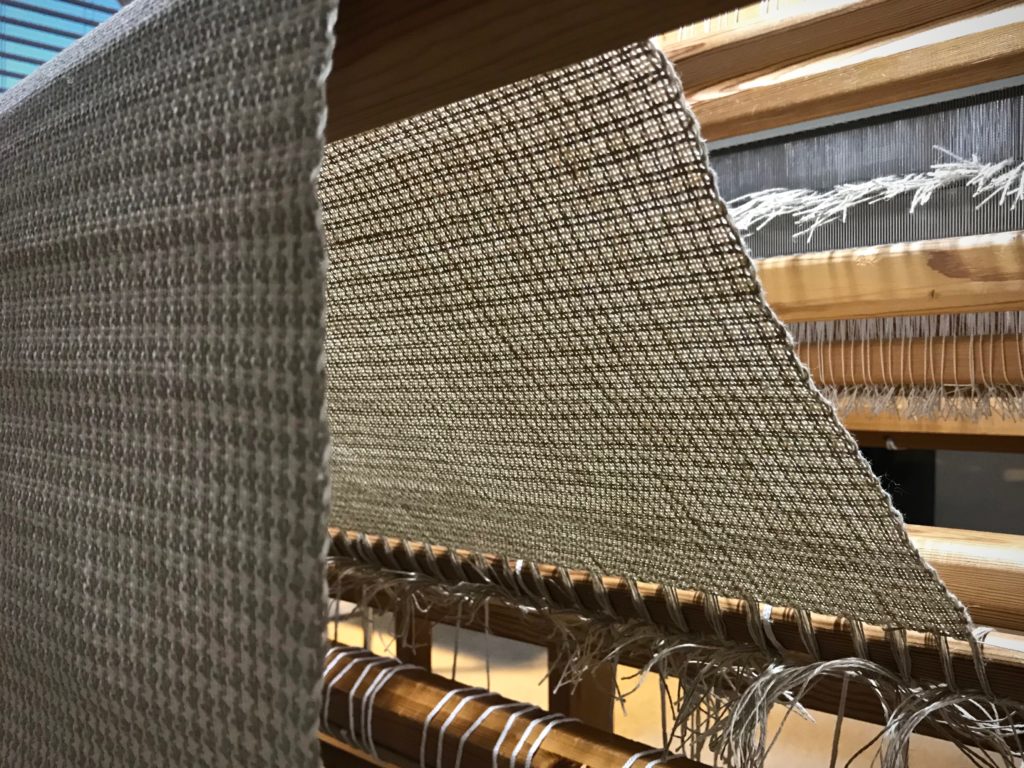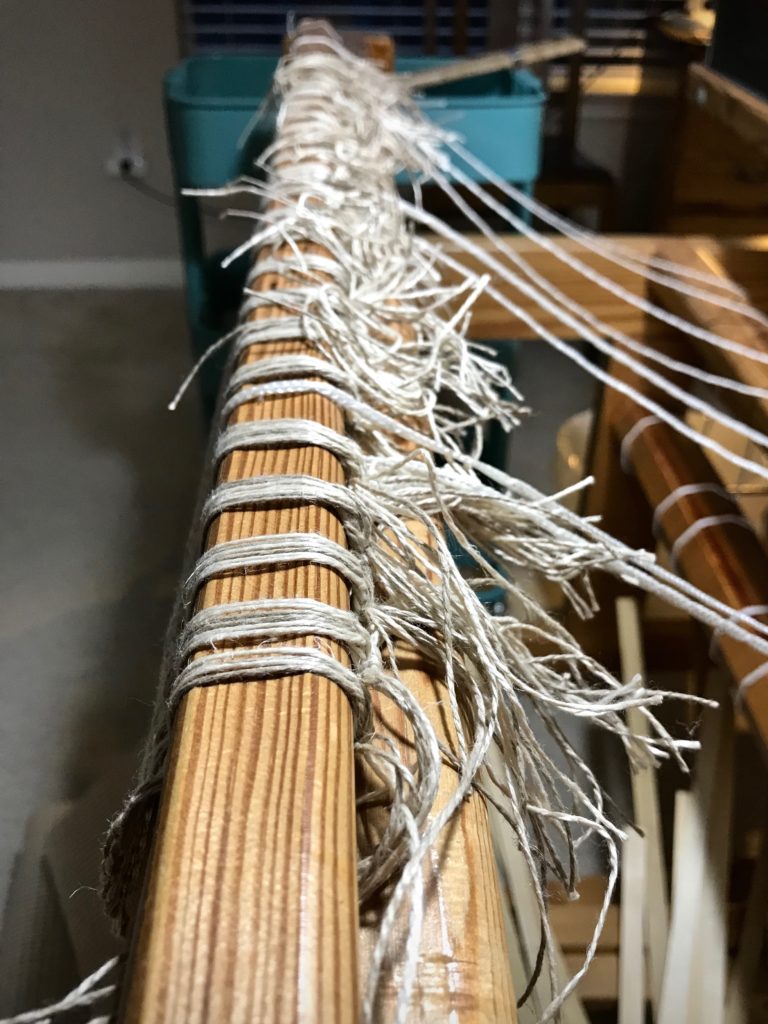 Just off the loom, the hefty linen fabric (8/2 linen, warp and weft) is stiff and unyielding. Will this window-screen material make suitable upholstery that's soft enough to sit on? Yet, even in this state, the linen beckons and intrigues.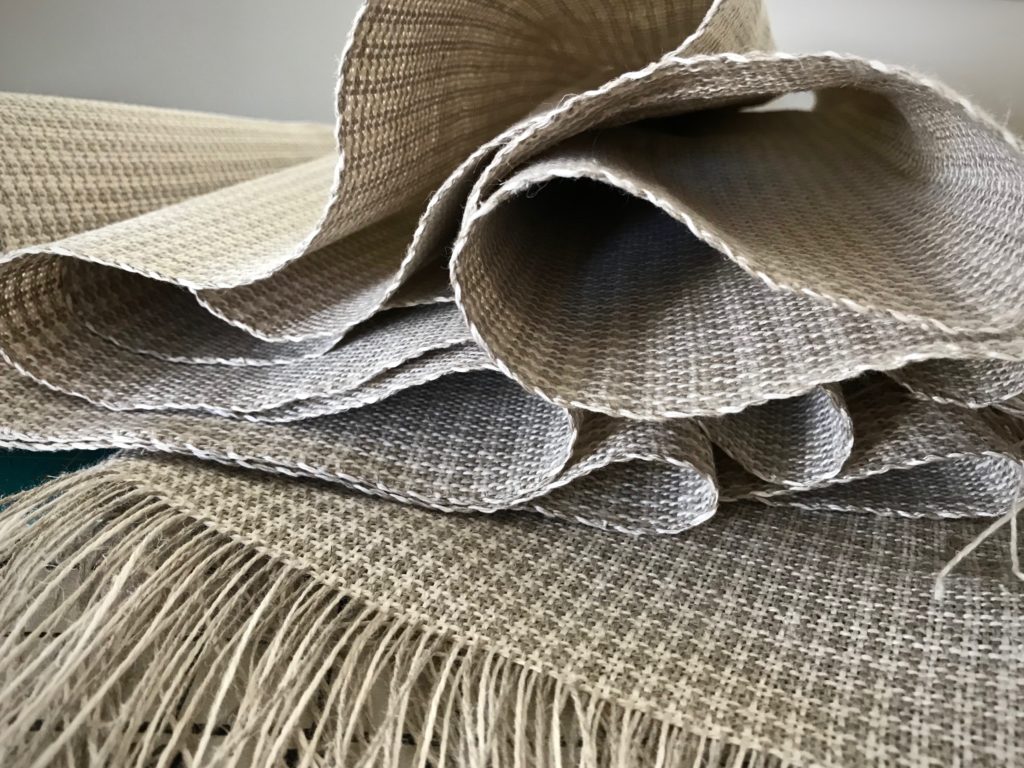 First, the edges are serged. I check for weaving errors, finding none. There are spliced warp ends in five places, which are trimmed.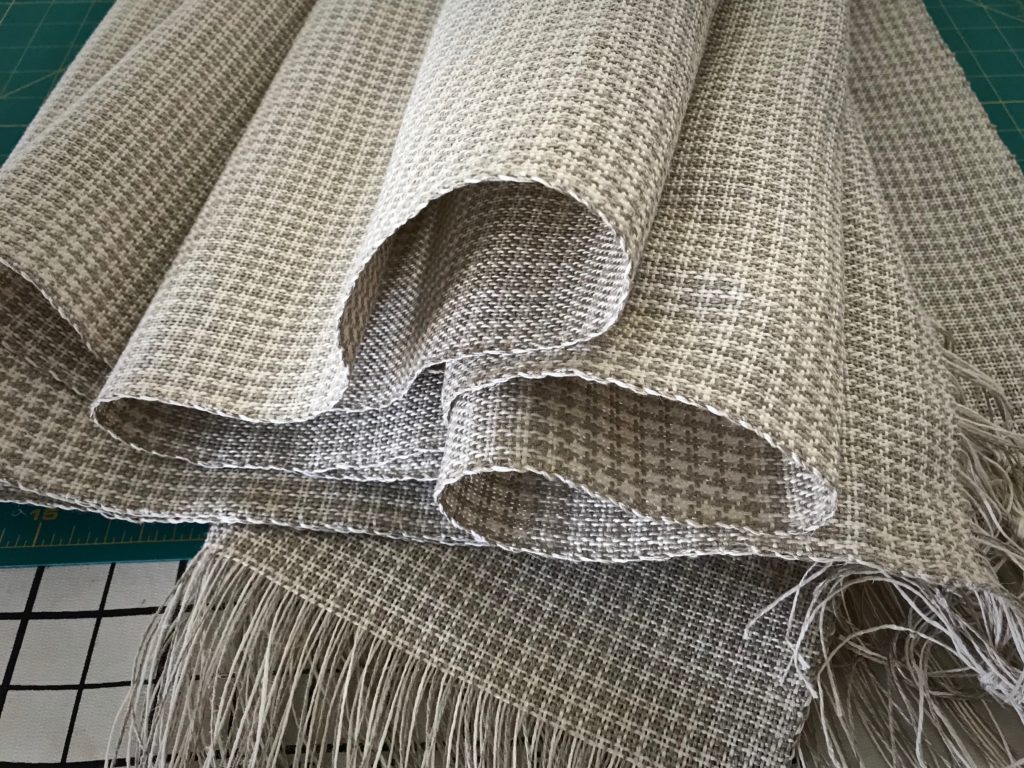 I make a large tube by basting the two ends of the yardage together, to reduce twisting in the wash. The washing machine (top loader) works as a soaking tub first. The linen slowly soaks up water in the tub, relaxing there for an hour or two. Then it's time to wash and dry. The first time, I omit the spin cycle and remove it from the dryer while still damp, to prevent permanent creasing.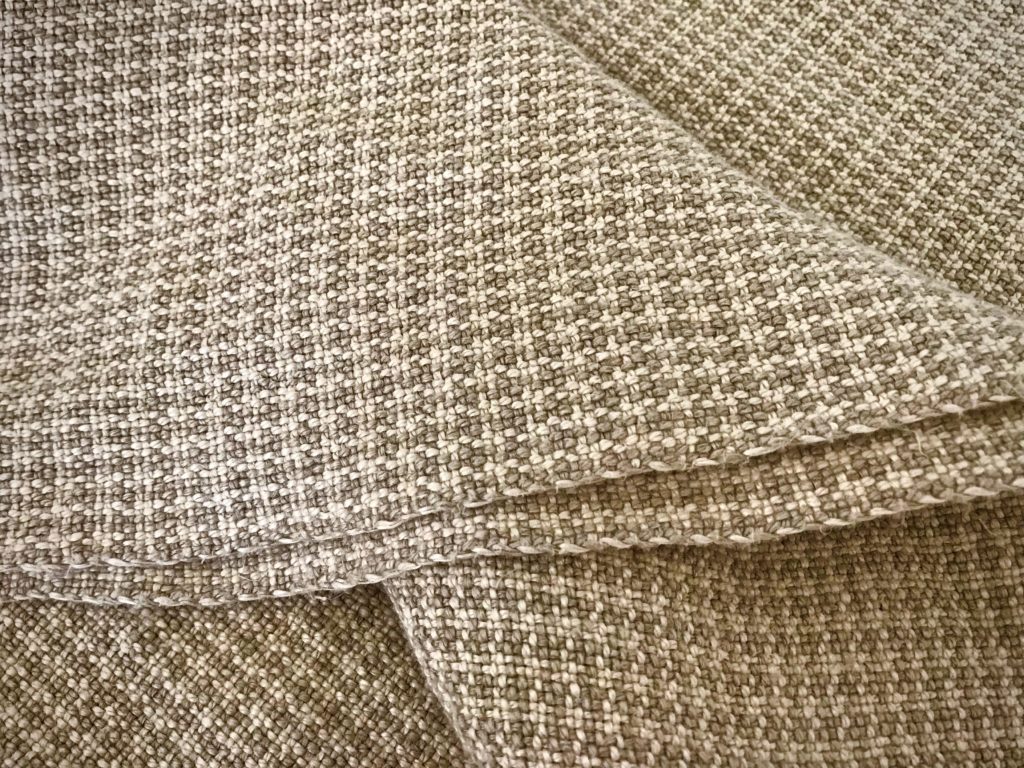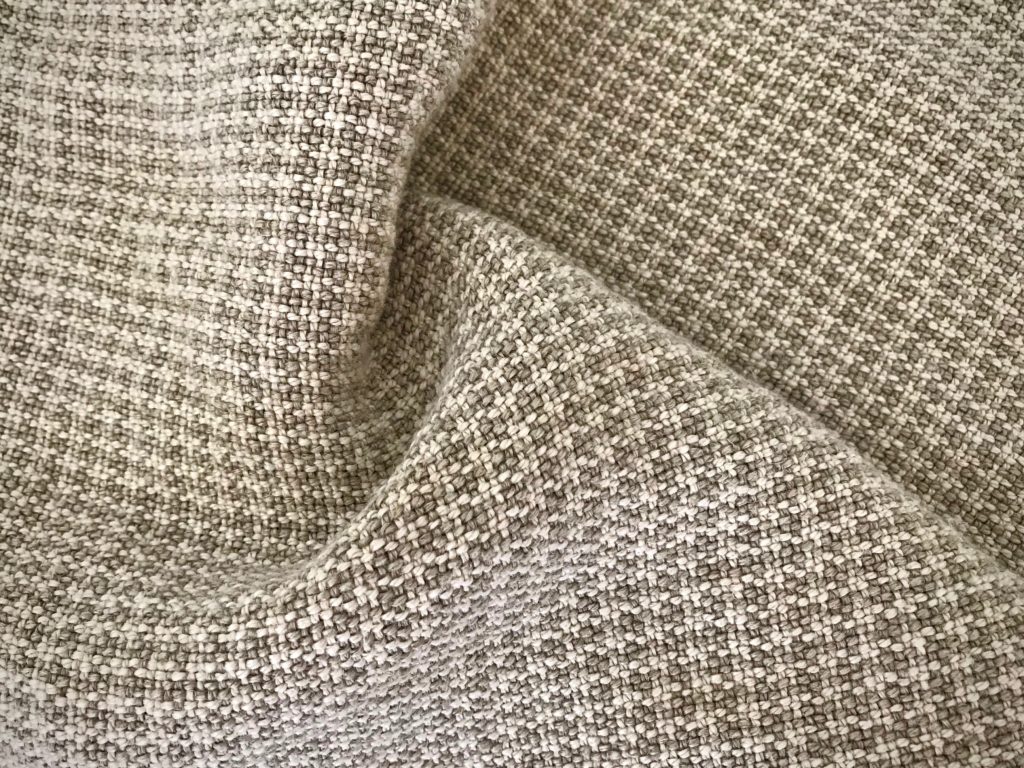 And then, I wash and dry the yardage again.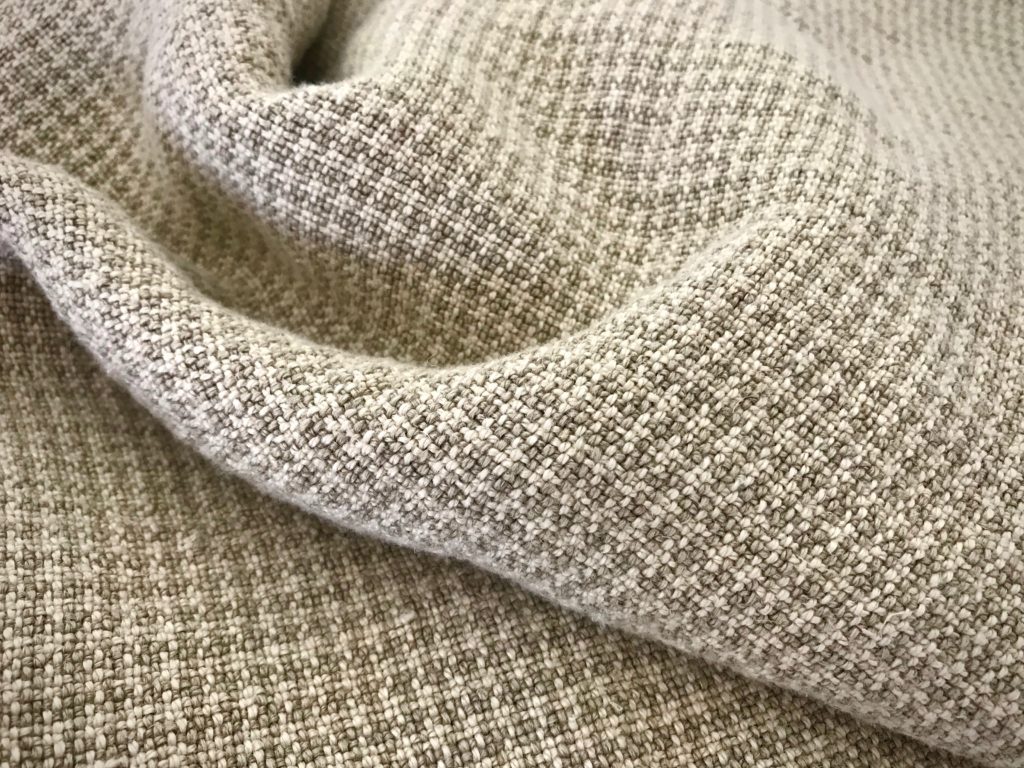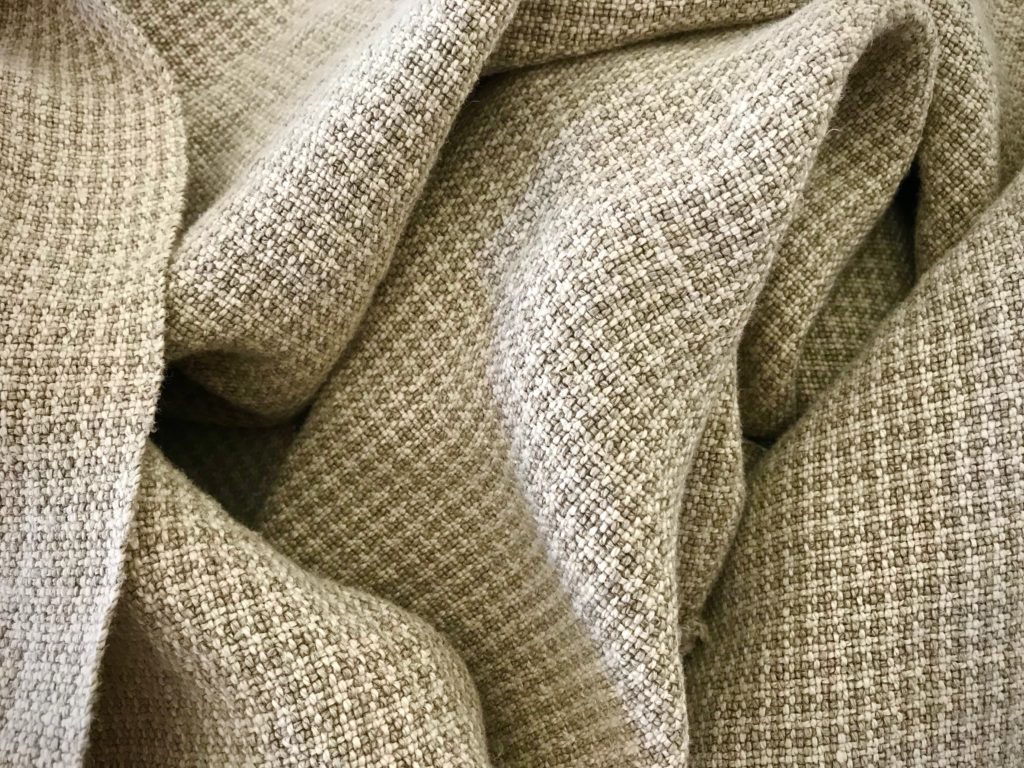 Talk about softening up! Oh, I wish you could be here to handle it with me! This is dreamy linen fabric, perfect for sitting.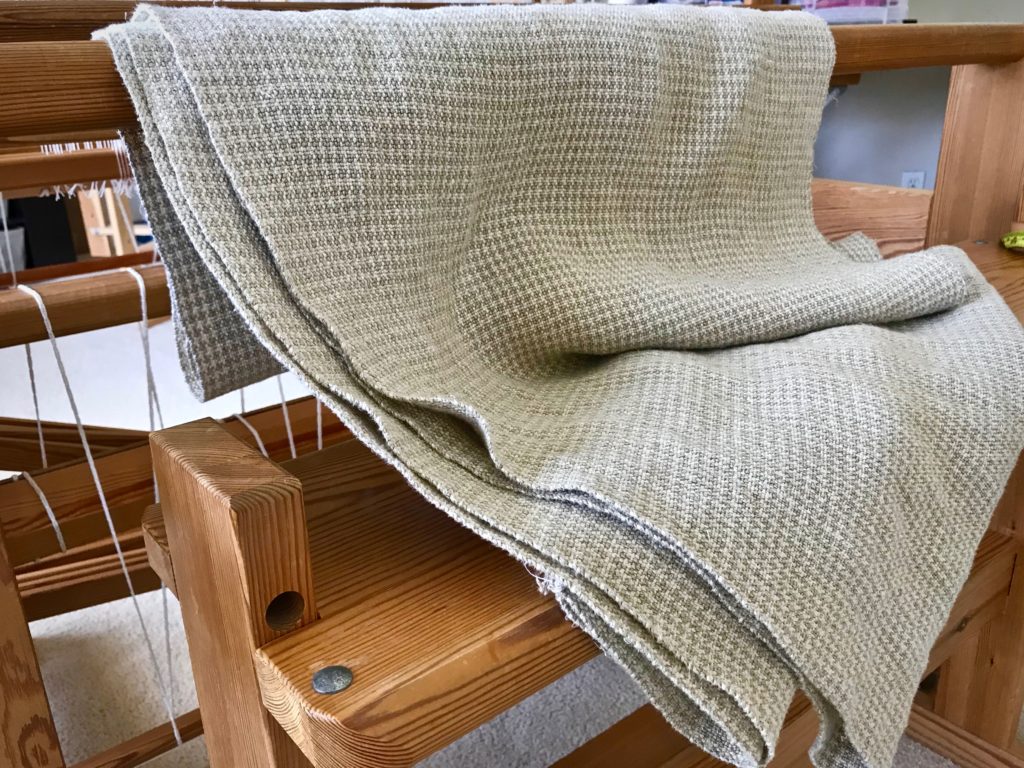 May your fabric dreams come true.
Happy weaving,
Karen