I started the Lizard tapestry right before our big disruption. Selling your house means that every in-process project instantly becomes vulnerable. Yikes! After a sleepless night, I contacted my friend Joanne Hall. Can this weaving be saved? Yes!, she assured me, as she gave me instructions for dismantling the loom.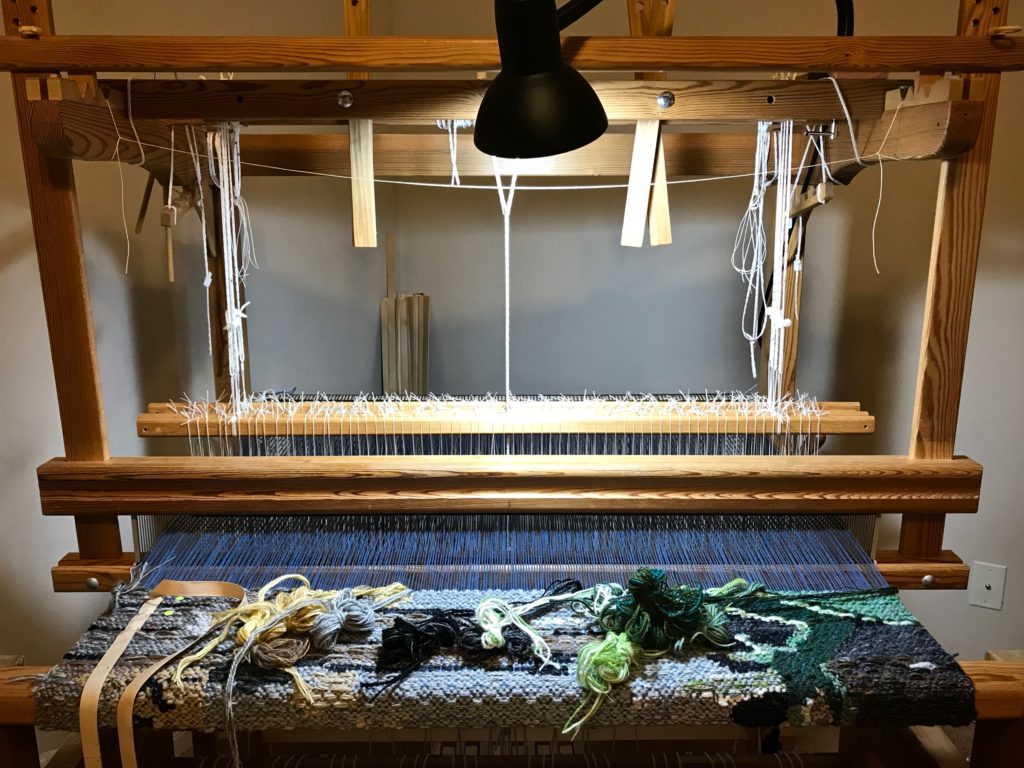 Everything is logical about the process. Undo things, tie parts together, take things apart. And I don't have to cut off the weaving? No. Remove the beam cords from the cloth beam. It's that simple.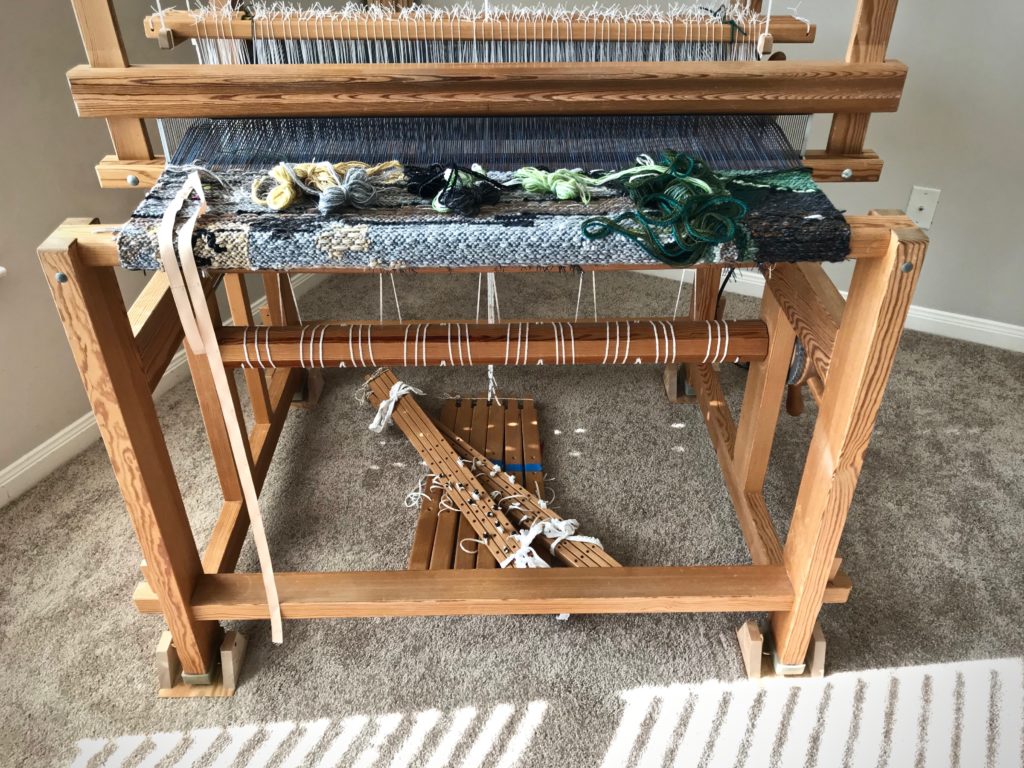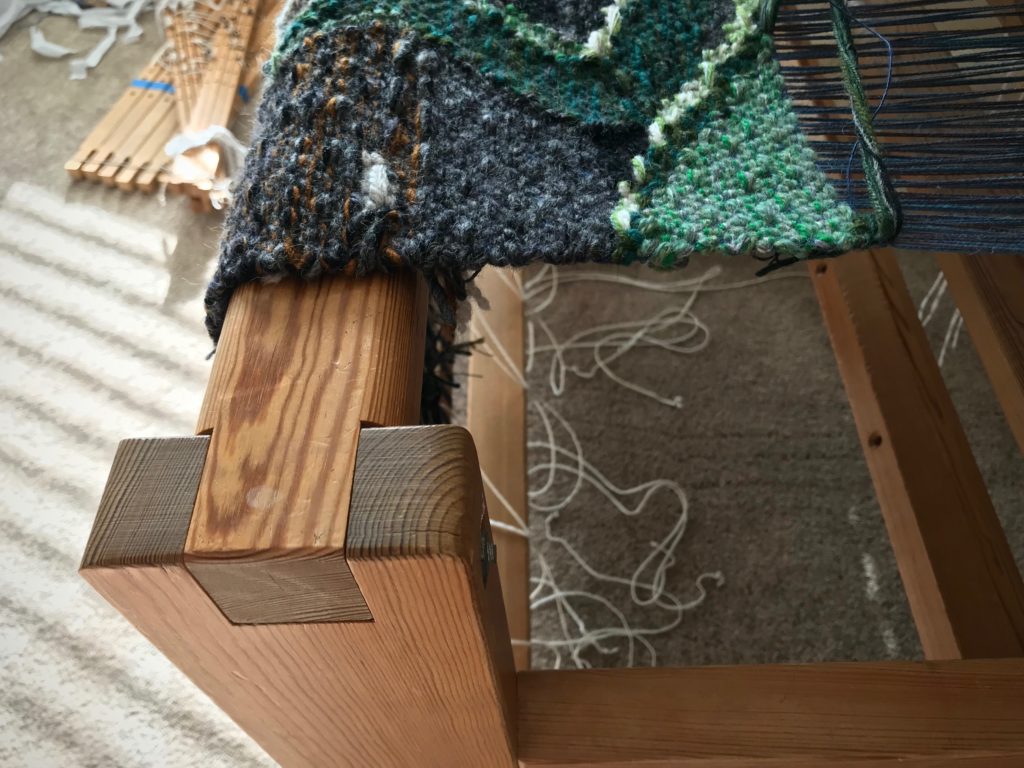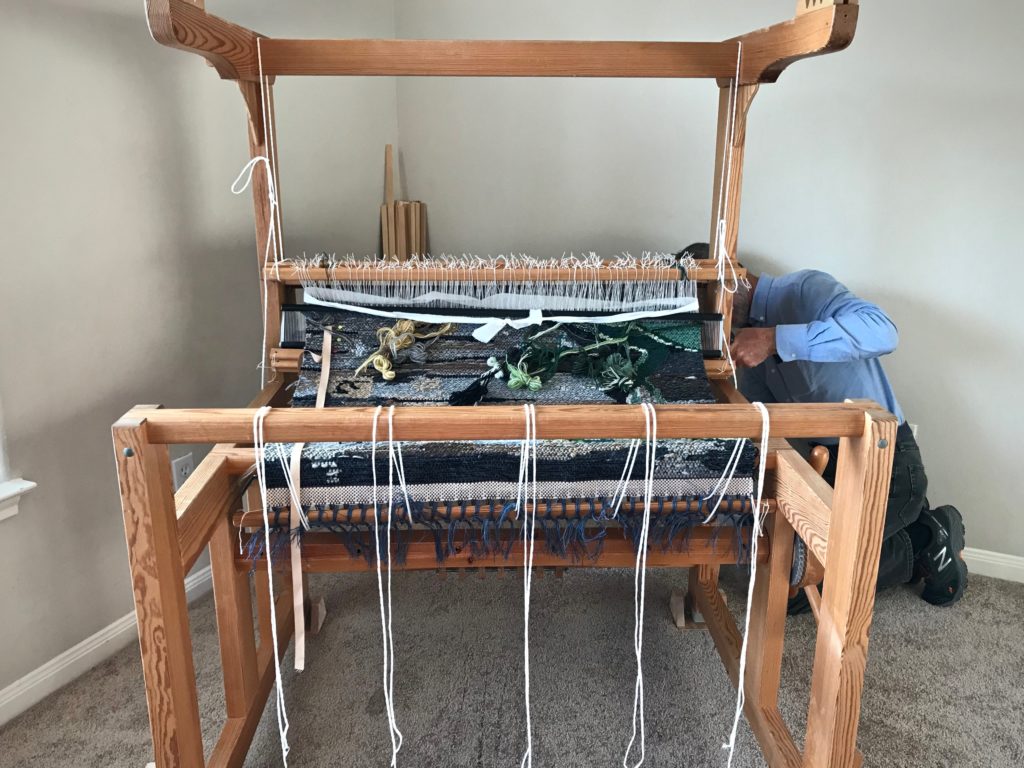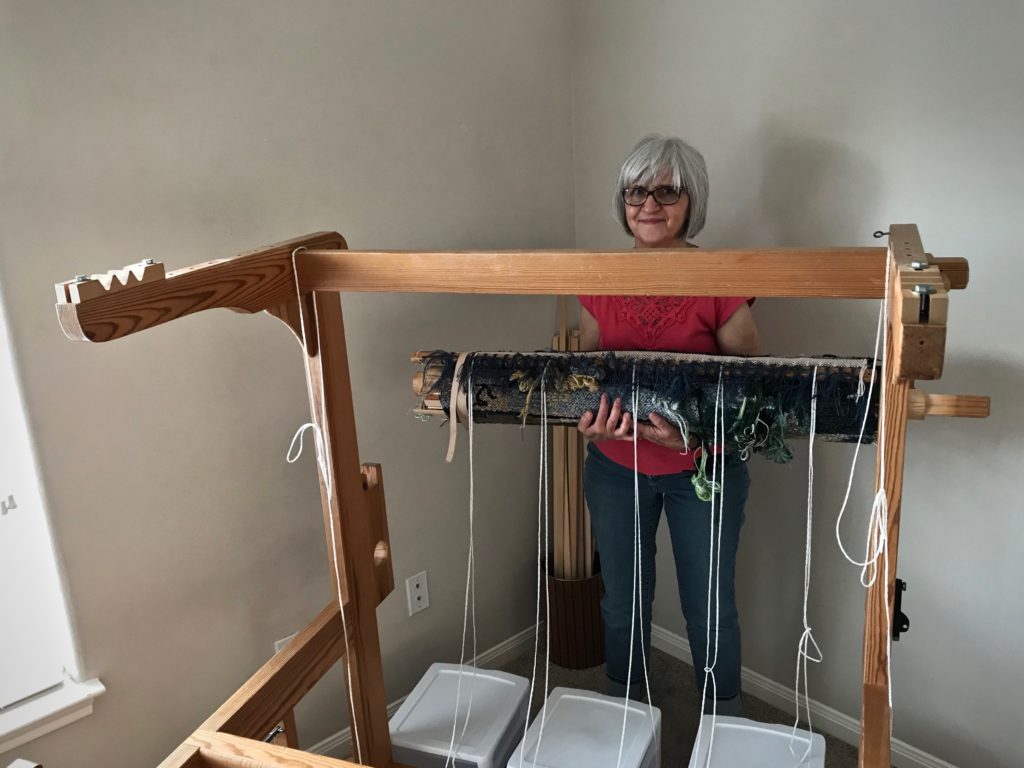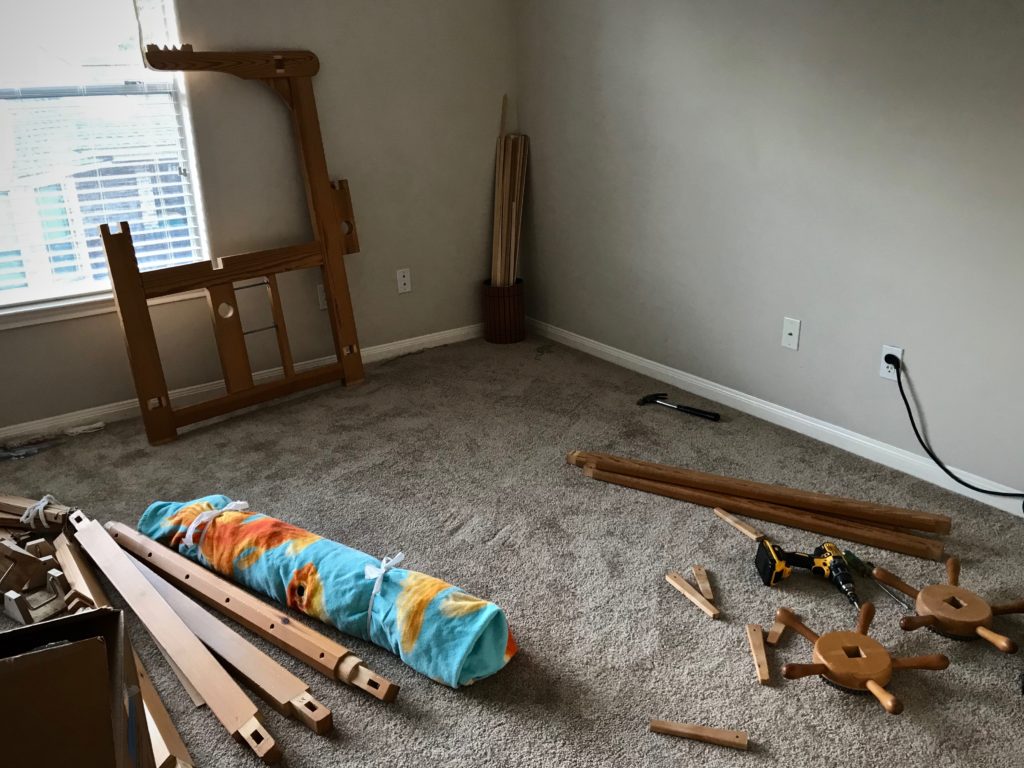 Now all I have to do is wait…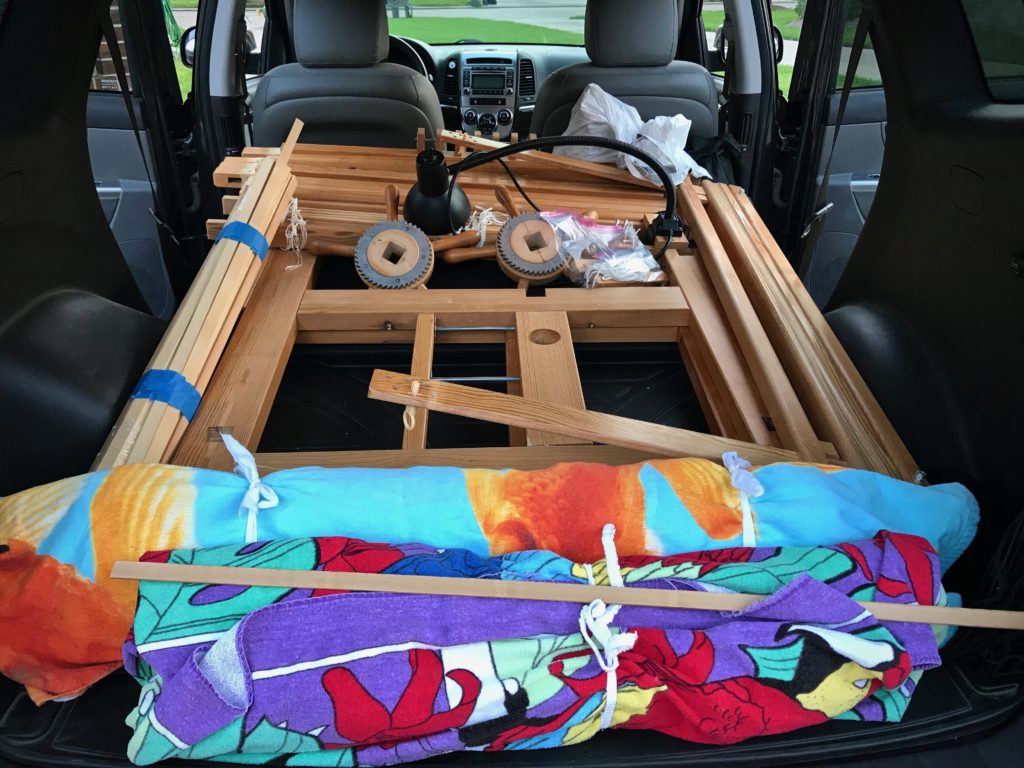 All the dust has settled, the house transaction is done, and the loom has been re-located and put back together. It's the first thing you see when you enter our ground-floor apartment.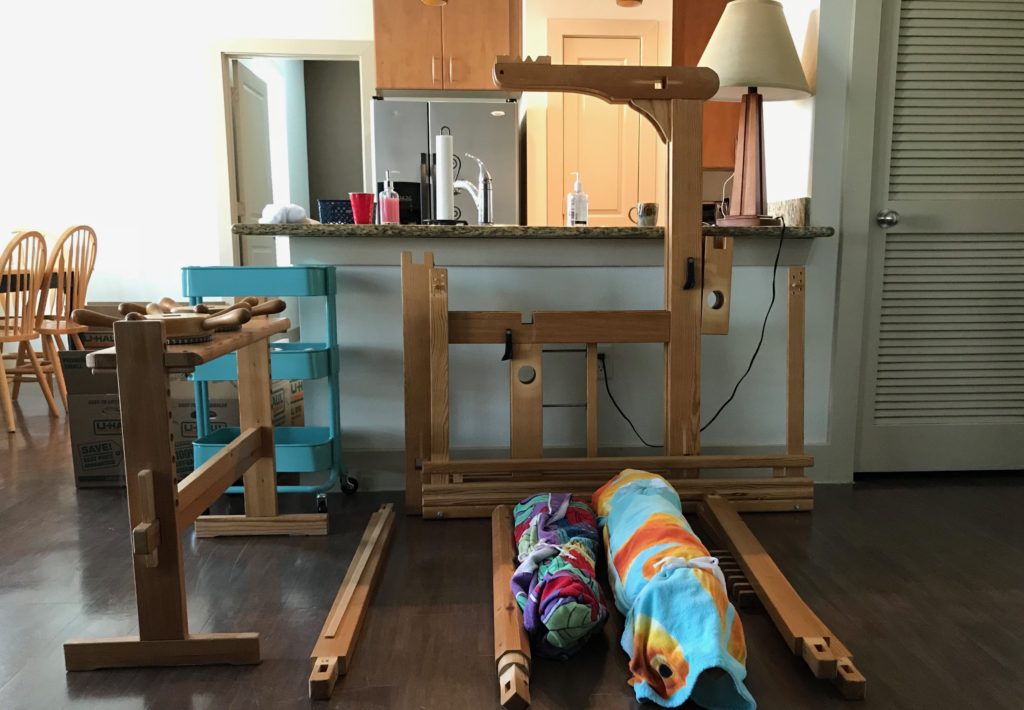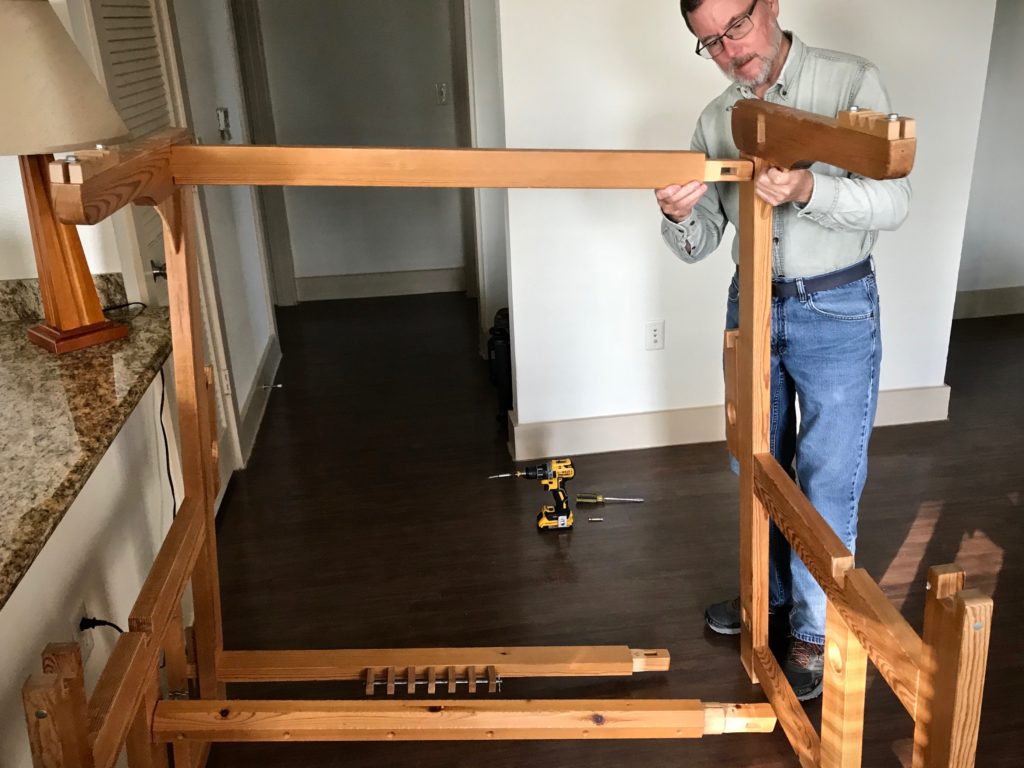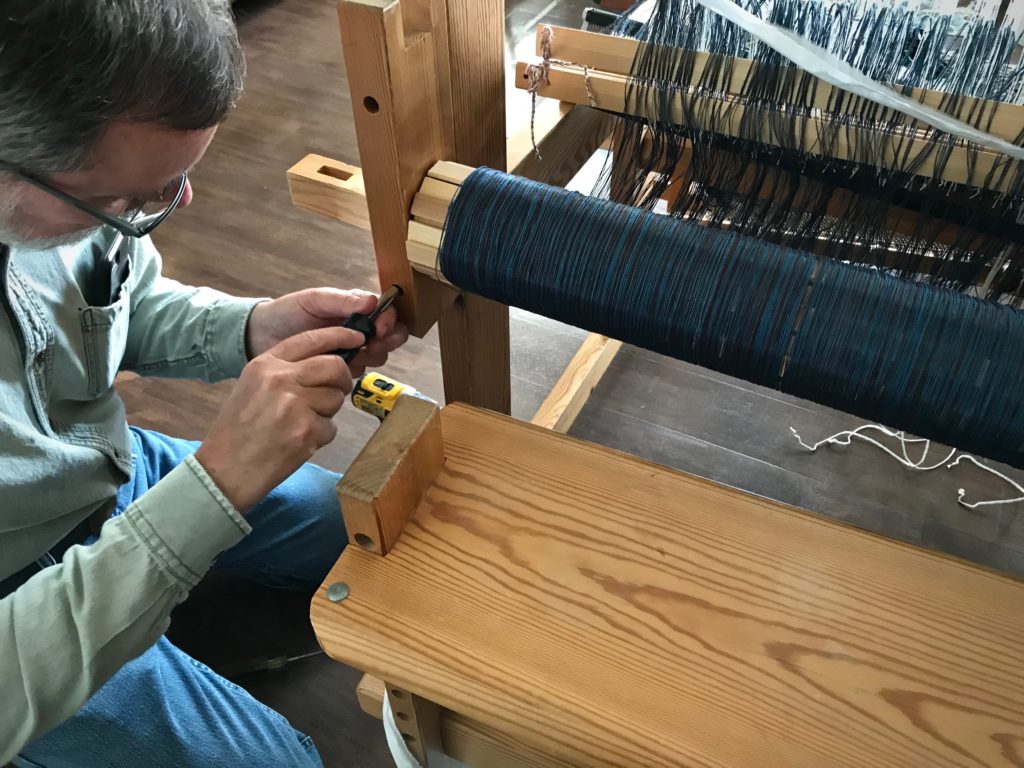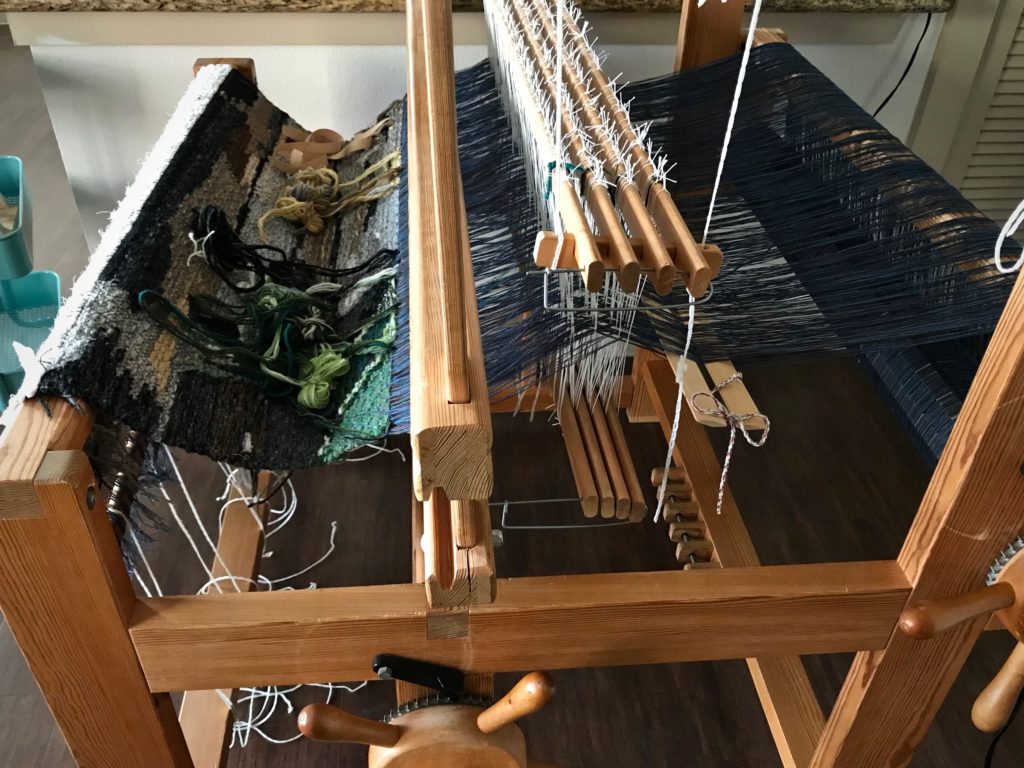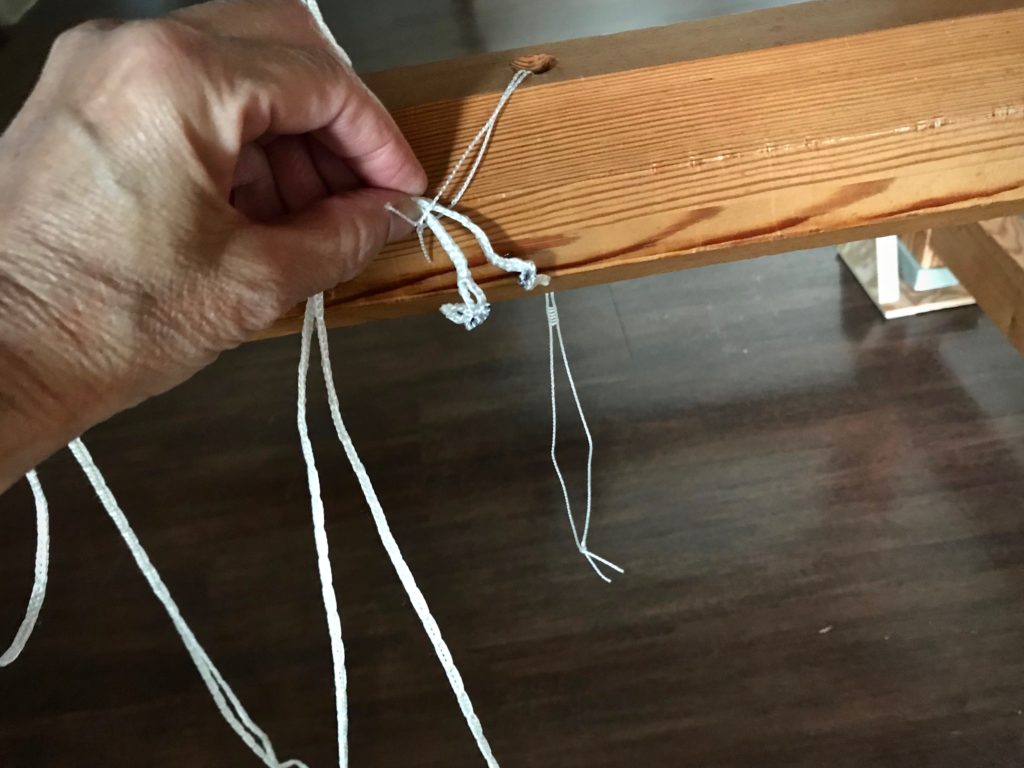 What about the Lizard? Can I resume where I left off? Good news: IT WORKED!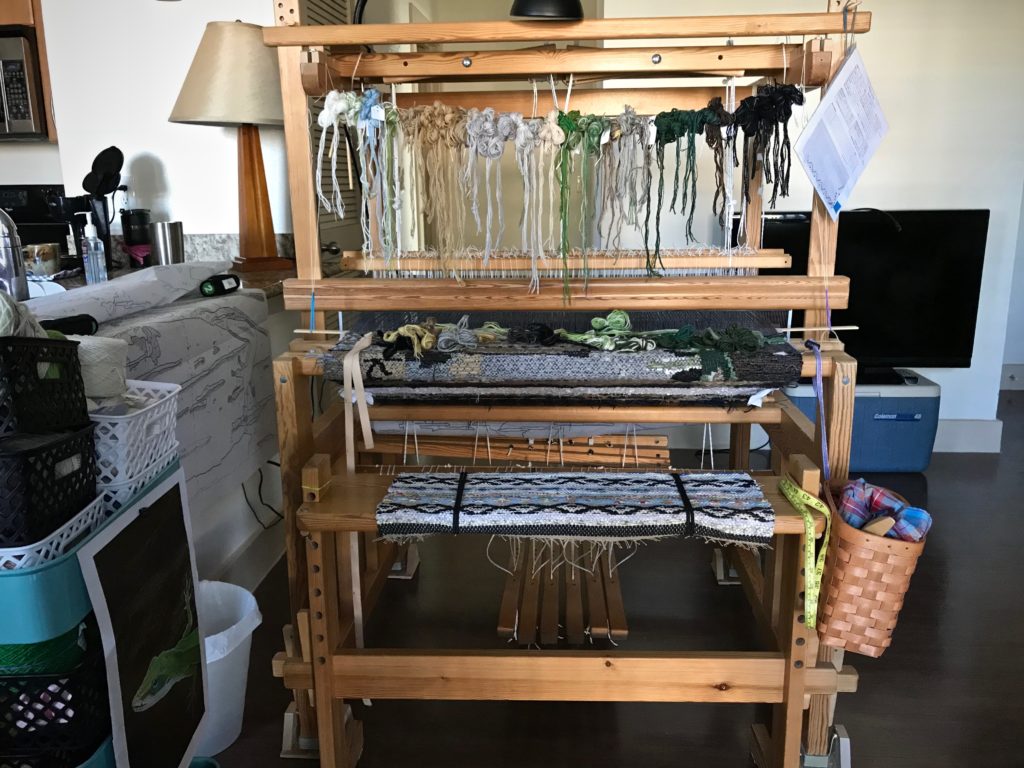 When have you had to wait? Something you dearly long for is unreachable for a while. Waiting for the Lord is always waiting with hope. I trusted my friend's advice. So, my hope was strong while I waited to see this lizard take shape again. In a similar way, I can trust the Lord when there is a disruption. Wait with strong hope. Wait for the grace to begin again.
May you wait patiently.
Happy Weaving,
Karen