My small tapestry isn't following a cartoon. This time, I am making it up as I go. It's an exercise in spontaneity, which is good for someone who is most comfortable when she knows exactly what comes next.
I know enough of the fundamentals of tapestry weaving that I can "wing it." It also helps that I have enough past mistakes in my experience to have learned a few things. Think of this improvisation as another dimension of practice. A challenge that turns into a learning experience. I have much to learn, so I'm thankful for the experience.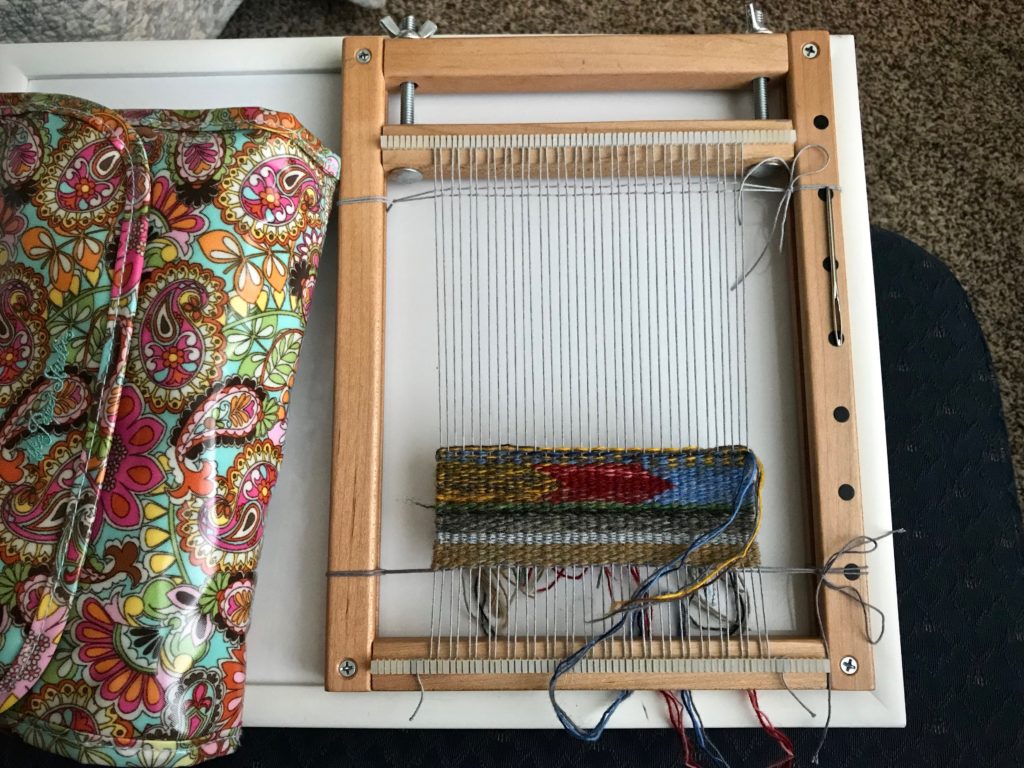 Sometimes life's turns give us some weaving to do without a comfortable cartoon to follow. We make it up as we go. An exercise in spontaneity? Yes. Even in this, though, we see the improvised design emerge. Give thanks. The Grand Weaver who taught you how to get this far has your learning experience in mind when He brings you to another challenge. Knowing we have much to learn, let's give Him thanks!
May you learn enough to enjoy "winging it."
Happy Thanks-Giving,
Karen