Seven enthusiastic weavers came to the Discovery Towels Workshop I presented a few days ago. We had three wonderful days together. Thick and thin threads can do spectacular things when you combine them in the warp and weft. And Eureka Springs, Arkansas is the ideal setting for such a weaving adventure! This is a unique, quaint little town like none other. The Victorian-style homes, and the twisting, winding roads that follow the hillside contours make you feel like you are in a storybook village. We happened to be there at the same time as the annual Volkswagen Festival and Parade, which defies description. You just have to experience it for yourself.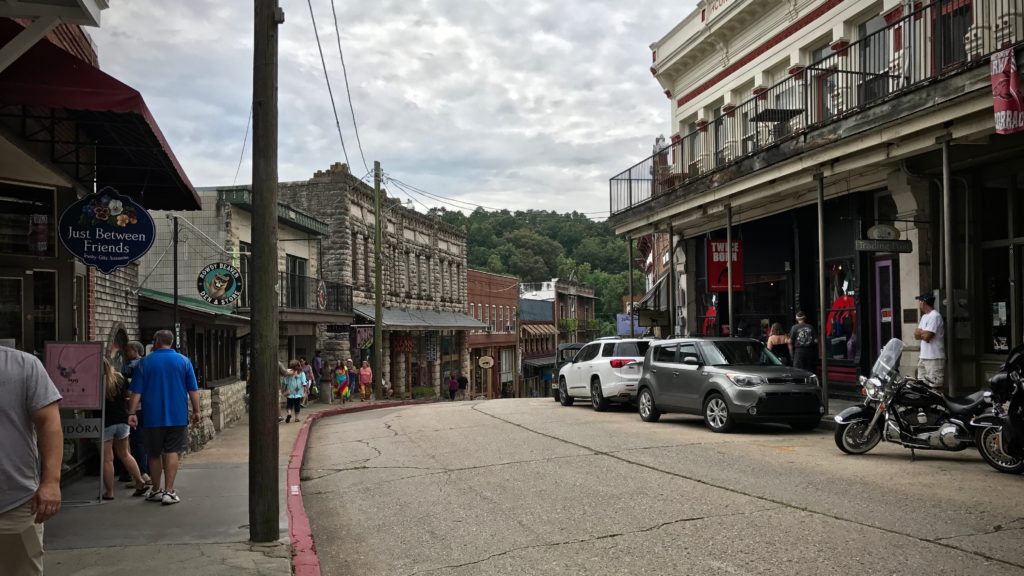 Debbie Davis of Red Scottie Fibers, our gracious and knowledgeable host, provided the perfect setting in The Shoppes at Fleece 'N Flax. Her classroom space is full of Glimåkra countermarch and counterbalance looms. What could be better?!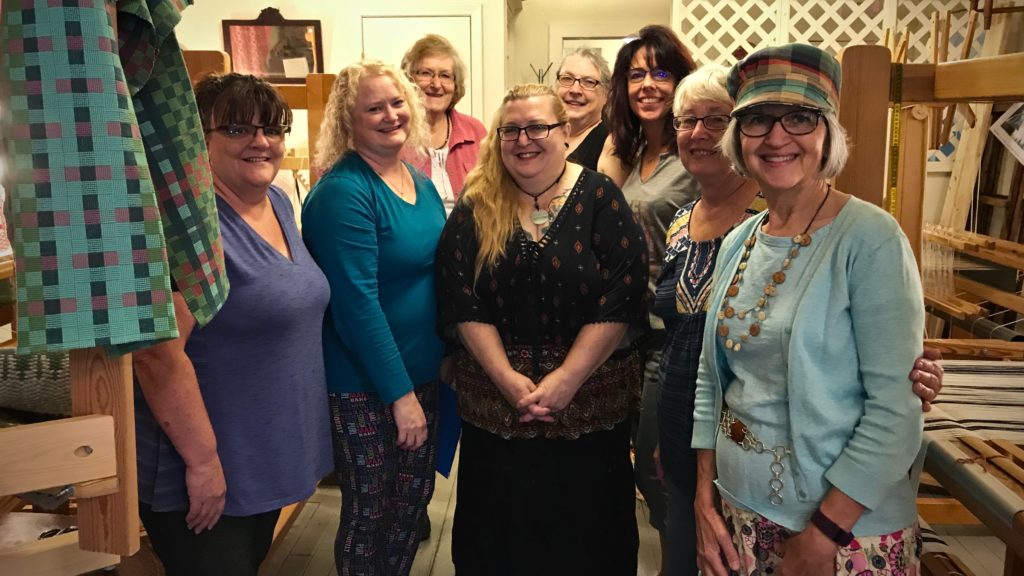 You will be amazed when you see the beautiful towels that these seasoned and not-yet seasoned weavers produced! It was a joy to have some time with these enthusiastic discoverers.
May you enjoy the thrill of discovery.
~~On a personal note, regarding hurricane Harvey, Steve and I tried to drive home to Houston on Sunday, after our stay in Arkansas. We were unable to return all the way home because of flooded roads and highways, so we diverted our route to drive out to our place in Texas hill country. So far, our Houston home has not flooded, but our loved city is suffering greatly. Please keep these brave people, including many of our dear friends, in your prayers.~~
Yours,
Karen