This is a series of learning experiences—some easy, and some quite challenging. I am near the end of the first panel of the tapestry/inlay sampler. All along the way, I encounter obstacles. Like a broken warp end. Again. That broken warp end is discouraging. Surely, I should be able to keep that from happening by now.
Meanwhile, a simple line of soumak makes a pleasing border for this curve. It defines the shape with a slightly raised line. Over three, around one…all the way across. This part is nice and easy.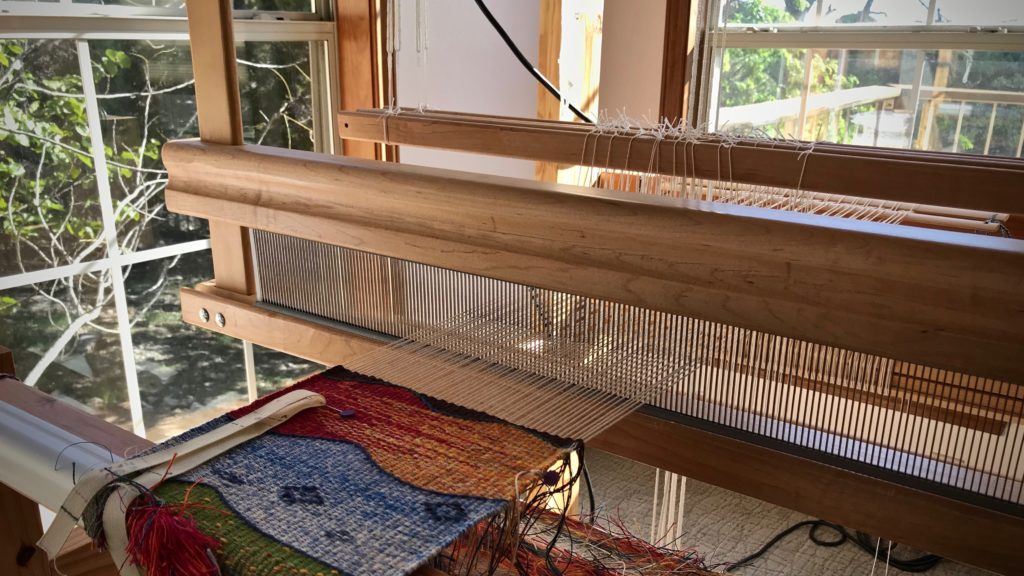 Daily life is not always easy. Put your eyes on God, not on the obstacles you face. And don't worry about your own inability to navigate the circumstances. Trust God to carry you. He has carried you this far, and will continue to show himself strong on your behalf. Those broken warp ends are spliced, and the weaving continues. The selvedge may show some evidence of having had trouble, but the soumak outlines and other woven features will draw the eye. There is victory in advancing the warp to continue the sampler to the end.
May you advance through the obstacles you face.
With you,
Karen