I've been told that you cannot do a skeleton tie-up on a countermarch loom. That would require pressing two treadles at the same time, which is not feasible on a countermarch. Guess what? I have a skeleton tie-up, and I'm pressing two treadles at a time for the pattern blocks in this kuvikas structure. On my countermarch!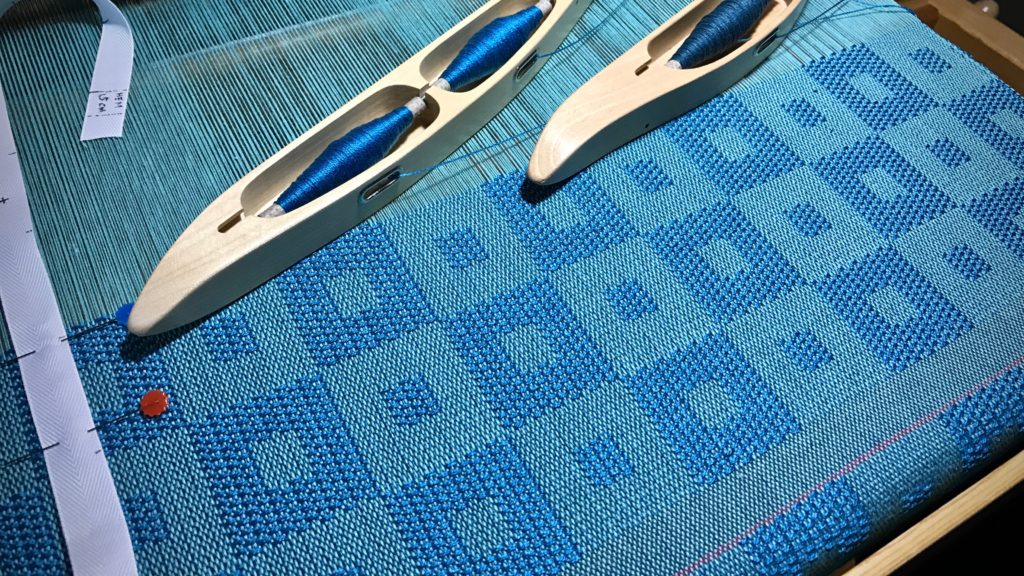 It works because the tie-up is carefully planned to avoid conflicting treadle movements. I couldn't be more thrilled with the square-within-a-square results. Isn't it fascinating that a design such as this can be fashioned by hand, using a simple wooden loom and a bunch of strings, with a few simple tools? And a non-standard tie-up?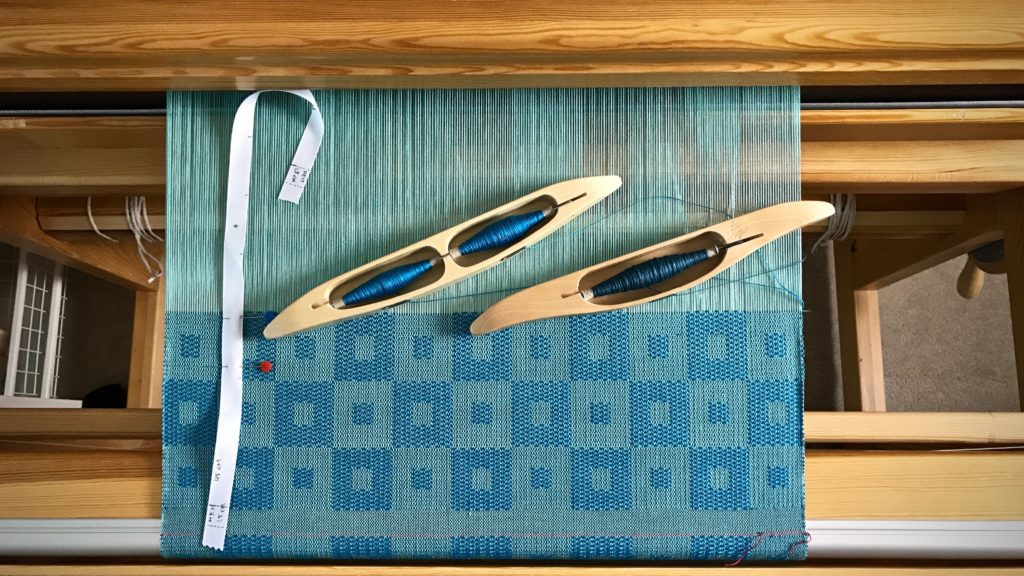 Have you seen the sky on a moonless night? Who made that starlit fabric? Who wove the pattern of the heavens? Who put the sun in place, and set the earth on its axis? How grand and glorious are these constant features of our existence! Our human hands can create no such thing. The heavens reveal the glorious nature of God. They shout the unmistakable truth that God is our Creator. Surely, the fabric we make with our hands serves to confirm that we belong in the hands of our Maker.
May the work of your hands be a reflection of you.
In awe,
Karen