What is your experience with linen? I know weavers who love it, and others who completely avoid it. Linen has remarkable qualities. Strength, durability, natural beauty. It took me several attempts, though, to become comfortable using linen as warp. Linen has indeed given me more than my share of broken warp ends! But truly, those struggles have been part of the learning process. The more I weave with linen, the more I love this natural fiber. I am beginning to understand how to work with it, instead of against it. In fact, weaving these lace-weave scarves with single-ply linen warp and weft has been a joy. And only two broken selvedge ends this time!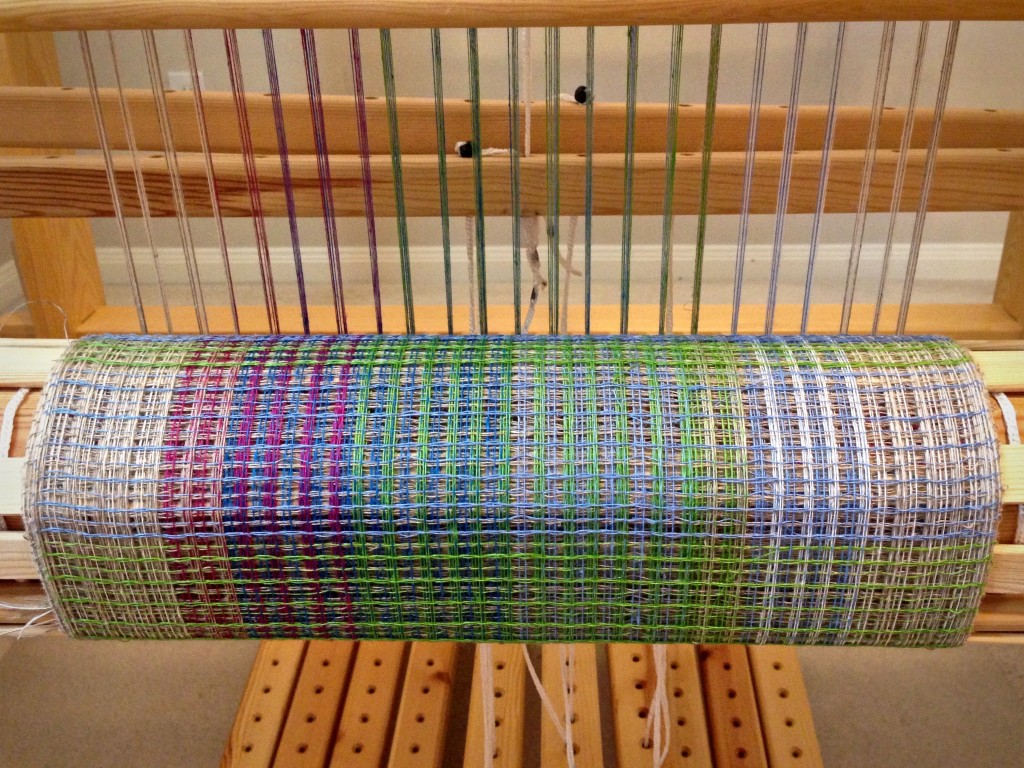 It takes effort and experience to understand some things. The love of Christ is like that. The love of Christ is extraordinary. It takes inner determination to discover the beauty of this unconditional love. Some things are simply worth the effort.
May your understanding increase.
Happy Weaving,
Karen