This nine-inch-wide (23 cm) warp looks pretty on the loom, but just wait until you see it finished off the loom! With M's and O's weave structure, the character of the fabric will change from flat and linear to puckered and textured. The cottolin warp and the cottolin plain weave hems are ordinary, but wet finishing will cause the unbleached cotton mini string yarn (stränggarn) to showcase the interesting structure as threads shrink into place. The finished textured square should be just right for a handy pot holder or hot pad. I will add a woven hanging loop on the corner, as a useful embellishment. A few pot holders will be given as Christmas gifts, and the rest will go on Etsy. (The draft for a project similar to this is found on the 2014 Väv Calendar.)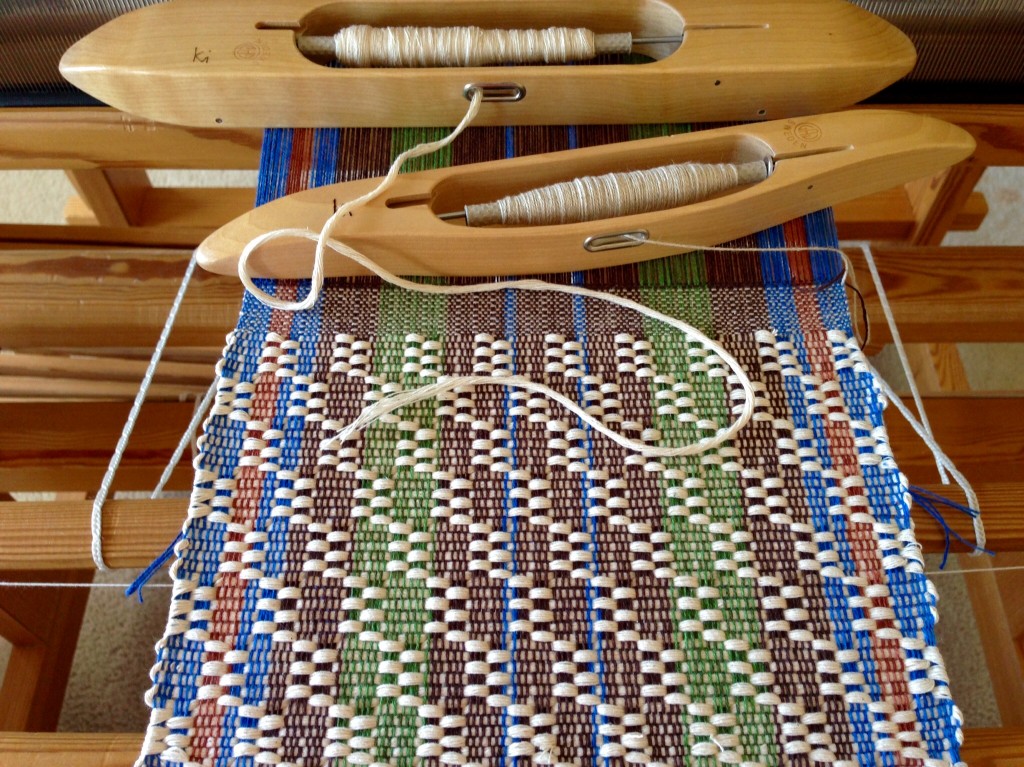 Once this fabric texture changes through the wet finishing process, there is nothing that can make this cloth revert back to its original state. Nothing can separate us from God's love. When we receive his love, it makes irreversible changes in us. God's love is inseparable from those who find it. It's forever a part of who we are.
May you love and be loved.
Lovingly,
Karen