The musician in me sees this band loom as another stringed instrument! My left hand passes the shuttle back and forth. My feet change the sheds by stepping on the treadles. My right hand beats in the weft with the band knife. Pass—Tug—Step— whack-Whack. One—Two—Three— and-Four. The two treadles operate with a simple pulley system, so they are always in sync with each other, keeping this instrument moving. Like the treadles, grace and peace are two elements that operate together to create harmony in our lives.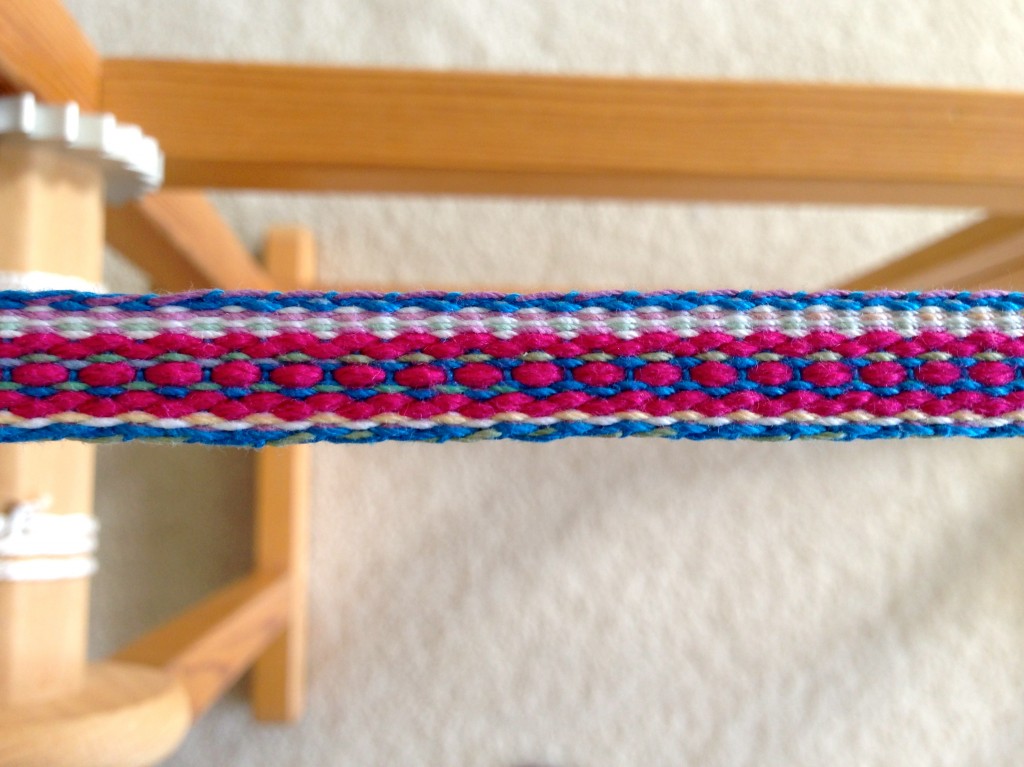 We all long for grace and peace, don't we? Grace, meaning forgiveness when we mess up; and peace, meaning freedom from anxiety. Why, then, do we avoid grace, thinking we should just try harder not to mess up? And we attempt to create peace by filling our longing with things that will not satisfy.
When grace and peace from our creator have their place in our lives, we experience the sweet harmony of the soul. Satisfied, with his grace and peace wrapped around us like an exquisite shawl, we stand ready for the music of the day.
May grace and peace from our creator envelop you.
Making music,
Karen